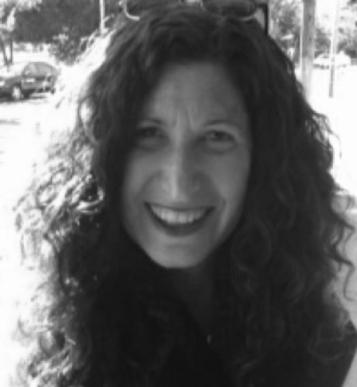 Longtime Bay Area psychotherapist and educator Ellen Nan Resnick, LCSW, of Emerald Hills, Calif., passed away on September 26, 2016. She was 58 years old. 
Resnick grew up in northern New Jersey and graduated with honors from Glen Rock High School in 1975. She received a degree in social work from Douglass College, the women's division at Rutgers University, in 1979 and then continued her academic studies at Rutgers' Graduate School of Social Work, graduating in 1981.
She was deeply passionate about helping people live happier lives. Resnick was a licensed psychotherapist in private practice in both San Francisco and Redwood City specializing in cognitive behavioral therapy (CBT). She served as an assistant clinical professor in the UCSF Department of Psychiatry from 1995 to 2003, providing therapy services for individuals, couples, and families, was well as leading a group CBT therapy program for women with depression. Following her entry into private practice, Resnick continued to contribute her time and expertise to the department's CBT education program as a volunteer faculty member. She lectured extensively throughout the Bay Area and was the director for the Center for Thoughtful Weight Loss.
Beyond her love of helping others, her joy in life came from spending time with family and friends, travelling, creating a beautiful home, and spending time with her dogs, Red and Bogie.
Resnick is survived by her beloved husband Mark Himelstein; her mother Bernice Resnick of Franklin Lakes, NJ; stepdaughter Samantha Himelstein of San Mateo, Calif.; her brothers, Lee Resnick and his wife Deborah of Glen Rock, NJ, and Jay Resnick and his wife Barbara of Orange, Conn. Ellen is also survived by her three nieces and one nephew, Amy Resnick and her fiancé Jonathan Bacharach of Queens, NY; Emily Banach and her husband David of Woodbridge, Conn.; and Alisa Resnick and her fiancé Matt Kaufman of Woodside, NY; and Andrew Resnick of Glen Rock, NJ. She is also survived by her one great nephew Sam, son of Emily and David Banach.
Private family services will be held under the direction of Sinai Memorial Chapel in San Francisco with a memorial and celebration of her life to be scheduled and announced at a future date. Charitable donations in her memory may be sent to the Bladder Cancer Advocacy Network or to the charity of your choice, and are greatly appreciated and preferred.