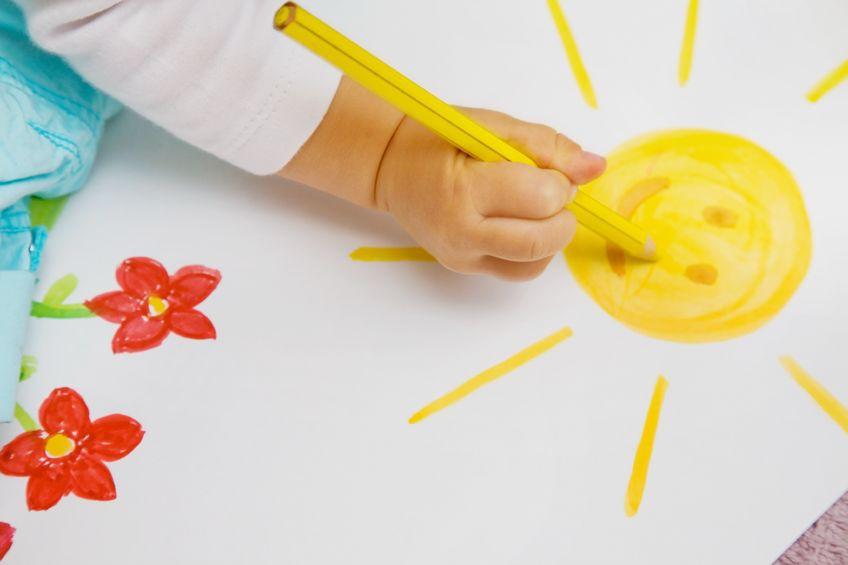 Welcome!
These are exciting times in Child and Adolescent Psychiatry. At the University of California San Francisco, we are also very excited to be at the forefront of the remarkable scientific and clinical developments in our discipline. Of course, with new knowledge and skills come new possibilities and opportunities. UCSF Child and Adolescent Psychiatry and our Training Program are evolving to prepare for a very bright future.
2015 is a particularly exciting year at UCSF. It builds on the recruitment of a remarkable group of faculty, including our new Department Chair, the distinguished child psychiatrist and psychiatric geneticist, Matthew State, MD, PhD. Dr. State is playing an active role in our child and adolescent psychiatry programs, along with a growing group of clinicians and investigators. In addition, with the February 2015 opening of the new UCSF Benioff Children's Hospital, the focus of children's services at UCSF will begin to shift from Parnassus Heights to the Mission Bay campus. At the same time, we will maintain our strong commitment to our community-based partnerships at San Francisco General Hospital, Edgewood Residential Treatment Center, the San Francisco Department of Health, Haight Ashbury Clinic and, our new partner, UCSF Benioff Children's Hospital Oakland (formerly Oakland Children's Hospital). We are proud to share in the history and present of a world-class, preeminent health sciences center that has a long and distinguished record of innovation in patient care, education, research and public service.
The richness of our resources, allows us to truly operationalize our philosophy which emphasizes the training of clinicians and scientists, side-by-side, in a multidisciplinary, multicultural environment. We aspire to have graduates who are dedicated, available and committed to engagement, life-long learning, and the provision of state-of-the-art evidence-based treatments to children, adolescents and their families, by partnering with and advocating for them and the availability of appropriate systems of care.
Training is a very important part of the mission for the UCSF Division of Child and Adolescent Psychiatry. Child and Adolescent Psychiatry training at the UCSF School of Medicine is founded on the belief that neurodevelopmental, biological, psychological, behavioral and cultural perspectives are integral to our approach to the care of children, adolescents and their families. Residents participate in a structured, core clinical, research and educational experience that includes hands-on training in specialty clinics (Autism, DBT, ADHD, OCD, forensics, substance abuse, Gender issues, epilepsy/pediatric neurology, etc.), residential treatment, community clinics, school-based consultations and consultation/liaison to pediatrics. We also provide training in brief and long-term psychotherapies, from a variety of perspectives and traditions and strategies: Supportive, psychodynamic, and family therapies along with crisis intervention combined psychotherapy and psychopharmacology, cognitive and dialectical behavioral therapies. Direct attending supervision is provided for all clinical experiences. Critical thinking skills are enhanced by theoretical and evidence-based seminars and demonstrations by skilled clinical practitioner as role models, and consultants.
Research and scholarship are fundamental extensions of being a UCSF-trained child and adolescent psychiatrist. Exposure to research is a requirement of our program with many of trainees developing and completing projects on their own or in collaboration with a faculty member. While all of our graduates may not pursue careers in child and adolescent psychiatry research, we strive to for each to understand the research process, be excellent consumers of the research literature, and to have significant, in-depth clinical and scholarly understanding in at least one area of child and adolescent psychiatry. This knowledge is reflected not only in their skill set but also in their ability to teach this to others.
In addition to training as a scholarly, clinically sound child and adolescent psychiatrist, another goal is to help our graduates develop their identity as leaders, not only in their clinical teams, but also in the healthcare systems and communities in which they work. We provide our trainees with the opportunity to explore their interests and skills in leadership while working in clinics but also serving on committees and in other capacities in division, departmental and medical center management.
This is a great time to train in child and adolescent psychiatry. As we learn the importance of genetics, neurodevelopment, prevention and early intervention we are able to translate it to better care for the community. This spectrum is part of what we do each and every day and we welcome our trainees to join us in our work as well as in the joy of exploration, learning and caring that is UCSF.
We look forward to hearing from you.