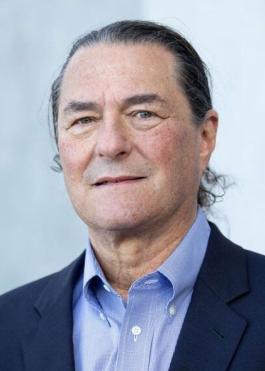 The Northern California Institute for Research and Education, which partners with UC San Francisco and the San Francisco VA Medical Center, has been awarded a five-year, $147 million grant that will expand diversity among Alzheimer's disease research participants.
The project leader is Michael Weiner, MD, a professor of radiology, medicine and neurology at UCSF who is affiliated with the Department of Psychiatry and Behavioral Sciences, as well as the principal investigator of the Alzheimer's Disease Neuroimaging Initiative (ADNI). With 60 sites in the United States and Canada, ADNI is one of the first public-private partnerships funded in part by the National Institutes of Health's National Institute on Aging to study the neurodegenerative disorder.
Driving efforts to recruit more Black, Latinx, Asian and American Indian participants
"Clinical trial recruitment has traditionally always struggled to enroll participants of color. Up until about two years ago, only 10% to 11% of our participants were nonwhite," said Weiner, who is also affiliated with the UCSF Department of Medicine and is a physician at the San Francisco VA Medical Center.
"Who volunteers in clinical research? We know they are people who are educated; people who are not suspicious of the medical establishment and people who are generally healthy. More people of color than white people have comorbidities, like diabetes and hypertension, that result in them being excluded from clinical trials. But if we are to understand Alzheimer's disease, we must study participants who represent the North American population," said Weiner, himself an ADNI participant.
The study was launched in 2004 to identify and validate the imaging, genetic and biochemical biomarkers in the early detection and tracking of Alzheimer's disease – the most common form of dementia – as well as to support advances in preventing and treating the disorder through new diagnostic methods.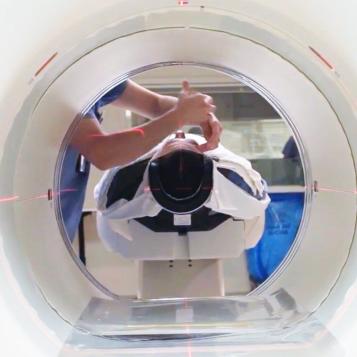 Funding for the upcoming phase of the study, ADNI4, is approximately double that of the study's third phase, enabling researchers to expand their current participant pool from more than 1,000 to about 1,500 people. At least half of the participants will come from underrepresented populations, in an effort to make research findings more generalizable for all patients with Alzheimer's disease.
Higher-risk participants referred to ADNI sites
In ADNI4, researchers will focus on recruiting ethnoculturally diverse participants by using a community-engaged approach with recruiters in communities, digital marketing and social media campaigns. "Some 50 percent to 60 percent of new enrollees will be from underrepresented groups, such as Black, Latinx, Asian, Pacific Islander, American Indian, as well as people with a high school education or less," said Weiner.
"Through a web-based portal, ADNI4 will screen up to 20,000 participants using digital cognitive tests including a novel voice-based assessment tool," said Melanie Miller, PhD, senior program manager at ADNI. "One in five of these participants will be further screened using remote collection of blood samples for amyloid and tau, and those participants with cognitive assessments suggesting higher risk for MCI, or those with amyloid positivity, will be referred to their local ADNI site. Ultimately, ADNI hopes to enroll at least 500 new participants for detailed inclinic assessment," she said.
Previous research by UCSF and the San Francisco VA Medical Center, which tracked dementia among 1.87 million veterans, found that compared to white patients, rates for Hispanic/Latinx patients were 92 percent higher, rates for Black patients were 54 percent higher, rates for Asian patients were 20 percent higher, and rates for Native American patients were 5 percent higher.
However, the factors that drive these disparities remain somewhat speculative. It is known that Black and Hispanic populations face greater risks for cerebrovascular disease than whites, which indicate that the differences in the incidence of dementia may be attributed to higher rates of vascular dementia, rather than Alzheimer's disease.
"These are questions that must be addressed," said Weiner. "We are appealing to communities' sense of altruism. Enroll in ADNI, so that we can unlock the remaining mysteries of Alzheimer's and find out how we can treat the disease before symptoms emerge."
Pre-symptomatic stage may be when treatment is most effective
Eligibility criteria include men and women aged between 55 and 90, who are cognitively healthy, those with Alzheimer's disease and those with mild cognitive impairment (MCI), a frequent precursor to the disease.
"We know that Alzheimer's disease begins about 15 to 20 years before a patient becomes symptomatic," said Weiner. "It's during this long pre-symptomatic stage that we think treatments may be most effective," he said.
However, unlike most clinical studies, no treatment is tested in ADNI. Instead, participants are followed over a period of years or decades with repeated imaging, including MRI and PET amyloid and tau scans, together with blood tests and cerebrospinal fluid tests.
ADNI findings, de-identified to protect patient's privacy, are freely shared with scientists seeking to understand the underlying biology and progression of Alzheimer's disease. Its data, together with imaging and biospecimens, have been instrumental in transforming researchers' conception of the disease, by revealing the decades-long buildup of amyloid plaques that foreshadow symptoms.
ADNI data has been used in almost 5,000 published clinical studies, including those that have identified the biomarkers present in asymptomatic people with Alzheimer's disease, patients with MCI and those with symptomatic disease. They have also been used by pharmaceutical companies developing anti-amyloid therapies, of which Aduhelm, approved in 2021, was the first Alzheimer's drug to potentially delay cognitive decline.
For more information about ADNI, visit adni.loni.usc.edu.
ADNI4 is funded by NIH grant 2U19AG024904-16.
---
About UCSF Psychiatry and Behavioral Sciences
The UCSF Department of Psychiatry and Behavioral Sciences and the Langley Porter Psychiatric Institute are among the nation's foremost resources in the fields of child, adolescent, adult, and geriatric mental health. Together they constitute one of the largest departments in the UCSF School of Medicine and the UCSF Weill Institute for Neurosciences, with a mission focused on research (basic, translational, clinical), teaching, patient care, and public service.
UCSF Psychiatry and Behavioral Sciences conducts its clinical, educational, and research efforts at a variety of locations in Northern California, including the UCSF Nancy Friend Pritzker Psychiatry Building; UCSF Langley Porter Psychiatric Hospital; UCSF Medical Centers at Parnassus Heights, Mission Bay, and Mount Zion; UCSF Benioff Children's Hospitals in San Francisco and Oakland; Zuckerberg San Francisco General Hospital and Trauma Center; the San Francisco VA Health Care System; UCSF Fresno; and numerous community-based sites around the San Francisco Bay Area.
About the UCSF Weill Institute for Neurosciences
The UCSF Weill Institute for Neurosciences, established by the extraordinary generosity of Joan and Sanford I. "Sandy" Weill, brings together world-class researchers with top-ranked physicians to solve some of the most complex challenges in the human brain.
The UCSF Weill Institute leverages UCSF's unrivaled bench-to-bedside excellence in the neurosciences. It unites three UCSF departments—Psychiatry and Behavioral Sciences, Neurology, and Neurological Surgery—that are highly esteemed for both patient care and research, as well as the Neuroscience Graduate Program, a cross-disciplinary alliance of nearly 100 UCSF faculty members from 15 basic-science departments, as well as the UCSF Institute for Neurodegenerative Diseases, a multidisciplinary research center focused on finding effective treatments for Alzheimer's disease, frontotemporal dementia, Parkinson's disease, and other neurodegenerative disorders.
About UCSF
The University of California, San Francisco (UCSF) is exclusively focused on the health sciences and is dedicated to promoting health worldwide through advanced biomedical research, graduate-level education in the life sciences and health professions, and excellence in patient care. UCSF Health, which serves as UCSF's primary academic medical center, includes top-ranked specialty hospitals and other clinical programs, and has affiliations throughout the Bay Area.