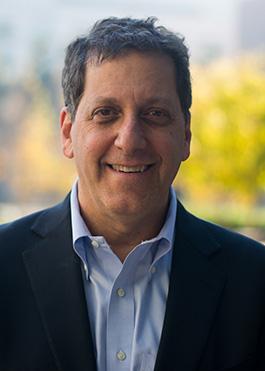 Welcome to the Department of Psychiatry and Behavioral Sciences at the University of California, San Francisco and the Langley Porter Psychiatric Institute. Since our founding in 1943, our department and institute have emerged together as a leading academic and clinical resource in the fields of child, adolescent, adult, and geriatric mental health.
Today, our faculty and trainees are recognized for leadership in comprehensive patient care, pioneering research that spans from the bench to the community, excellence in training the next generation of leaders, and their important contributions to mental health services both nationally and globally. Together, we share a deep commitment to advancing mental health across the life span.
The field of psychiatry has entered a tremendously exciting period of discovery that promises to revolutionize how we define, understand, treat, and prevent mental illness. The UCSF Department of Psychiatry and Behavioral Sciences and the Langley Porter Psychiatric Institute are committed to playing a leading role in both creating and disseminating this new knowledge. We are extremely fortunate to be immersed in an outstanding clinical and basic neuroscience community that connects UCSF and UC Berkeley, and we are committed to the idea that productive collaborations across disciplines and organizations are essential in achieving our goals of outstanding patient centered care, innovative training, compassionate community service, and transformative research.
Our department includes clinical, community health, research, and educational presences throughout San Francisco and northern California - including UCSF's Parnassus and Mission Bay campuses; UCSF Health Medical Centers at Parnassus Heights, Mt. Zion, and Mission Bay; UCSF Benioff Children's Hospitals in San Francisco and Oakland; Zuckerberg San Francisco General Hospital and Trauma Center; the San Francisco VA Health Care System; and UCSF Fresno. This breadth and diversity is a major strength of the department, as well as a reflection of the great city and region we call home.
I invite you to read more on our website to see who we are today and where we are headed in the future.
Matthew W. State, MD, PhD
Oberndorf Family Distinguished Professor in Psychiatry
Chair, Department of Psychiatry and Behavioral Sciences
Executive Director, UCSF Child, Teen and Family Center
President, Langley Porter Psychiatric Hospital
Director, Langley Porter Psychiatric Institute