By Pete Farley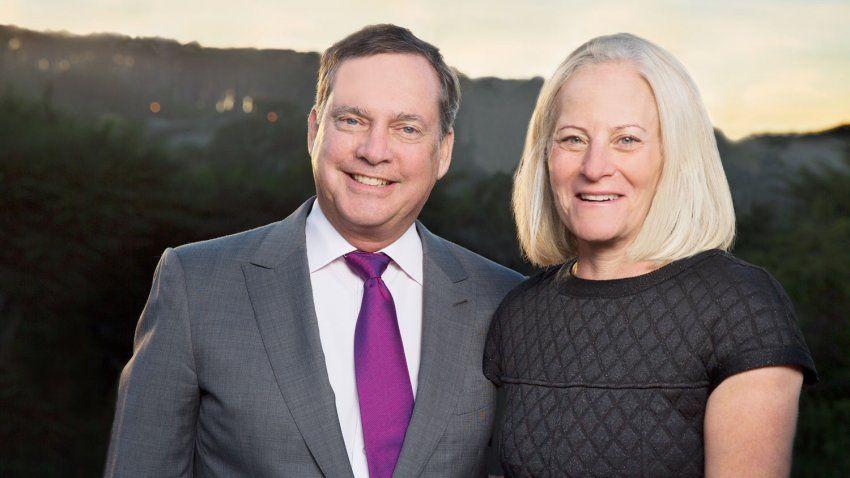 The Susan and Bill Oberndorf Foundation has made a new commitment of $25 million to UC San Francisco. Twenty million dollars of the funds are unrestricted, to be used at the discretion of Matthew State, MD, PhD, chair and Oberndorf Family Distinguished Professor of Psychiatry, and the remaining $5 million is earmarked to advance translational research projects in psychiatry and the neurosciences.
Including the new gift, the Oberndorf Foundation's giving over the past three years to UCSF: The Campaign, a comprehensive $5 billion fundraising effort launched in 2017, totals $50 million.
"Susan and I feel privileged to be able to make this additional donation to UCSF," said Oberndorf. "In keeping with our philosophy of giving, we like to back talented individuals in a specific area of interest and let them determine how best to use the funds.
"Since coming to UCSF six years ago, Matt State has proved to be a transformative leader in transitioning UCSF's Department of Psychiatry into one of the very best in the country. We simply could not be more pleased with the progress Matt and his colleagues are making in finding ways to address some of the most challenging mental health issues of our time."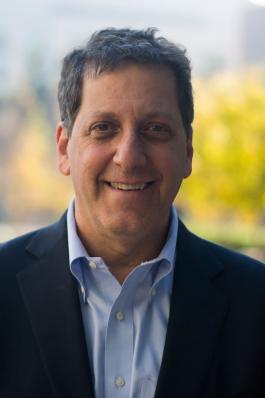 State is world renowned for his research on the genetics of autism spectrum disorders and Tourette syndrome. During his six-year tenure as chair of UCSF's Department of Psychiatry, he has greatly strengthened ties between that department and UCSF's Departments of Neurology and Neurosurgery, and the UCSF basic science community, to accelerate the search for the causes of neurodevelopmental and neuropsychiatric disorders as well as the development of new, more effective, and more targeted treatments.
He has also placed a very high priority on advancing the Department of Psychiatry's public mission, with large-scale collaborative efforts aimed at addressing mental health and substance use issues affecting homeless individuals, immigrants, and seriously and chronically ill patients – both children and adults – which is an area of particular interest to Susan Oberndorf.
"The truly remarkable support from Susan and Bill has allowed us to lay the groundwork for all we're doing at UCSF to better understand and treat mental illness," said State. "It's especially important and gratifying that this new gift includes discretionary funds, as this gives our department a nimbleness and flexibility that is crucial when determining priorities in a field as broad and diverse as ours."
UCSF Chancellor Sam Hawgood, MBBS, said, "I'm tremendously grateful to Susan and Bill for their unflagging generosity and service to UCSF. Their continuing support of Matt State's vision for the Department of Psychiatry, especially their trust in his judgment on how to best realize that vision, are making a significant difference in the lives of those who struggle with mental illness."
Related stories
Further coverage
---
About the Oberndorfs
Susan Oberndorf is chairman of WNC Corporation, the Susan and Bill Oberndorf Foundation and the Delbert Coleman Foundation. She is also a board member of the Environmental Defense Fund and a longtime volunteer at Stanford University. Bill Oberndorf is chairman of Oberndorf Enterprises, the Board of Overseers of UCSF, and the American Federation for Children, which seeks to bring about K-12 education reform.
About UCSF Psychiatry
The UCSF Department of Psychiatry, UCSF Langley Porter Psychiatric Hospital and Clinics, and the Langley Porter Psychiatric Institute are among the nation's foremost resources in the fields of child, adolescent, adult, and geriatric mental health. Together they constitute one of the largest departments in the UCSF School of Medicine and the UCSF Weill Institute for Neurosciences, with a mission focused on research (basic, translational, clinical), teaching, patient care, and public service.
UCSF Psychiatry conducts its clinical, educational and research efforts at a variety of locations in Northern California, including UCSF campuses at Parnassus Heights, Mission Bay and Laurel Heights, UCSF Medical Center, UCSF Benioff Children's Hospitals, Zuckerberg San Francisco General Hospital and Trauma Center, the San Francisco VA Health Care System, and UCSF Fresno.
About the UCSF Weill Institute for Neurosciences
The UCSF Weill Institute for Neurosciences, established by the extraordinary generosity of Joan and Sanford I. "Sandy" Weill, brings together world-class researchers with top-ranked physicians to solve some of the most complex challenges in the human brain.
The UCSF Weill Institute leverages UCSF's unrivaled bench-to-bedside excellence in the neurosciences. It unites three UCSF departments—Neurology, Psychiatry, and Neurological Surgery—that are highly esteemed for both patient care and research, as well as the Neuroscience Graduate Program, a cross-disciplinary alliance of nearly 100 UCSF faculty members from 15 basic-science departments, as well as the UCSF Institute for Neurodegenerative Diseases, a multidisciplinary research center focused on finding effective treatments for Alzheimer's disease, frontotemporal dementia, Parkinson's disease, and other neurodegenerative disorders.
About UCSF
UC San Francisco (UCSF) is a leading university dedicated to promoting health worldwide through advanced biomedical research, graduate-level education in the life sciences and health professions, and excellence in patient care. It includes top-ranked graduate schools of dentistry, medicine, nursing and pharmacy; a graduate division with nationally renowned programs in basic, biomedical, translational and population sciences; and a preeminent biomedical research enterprise.
It also includes UCSF Health, which comprises three top-ranked hospitals – UCSF Medical Center and UCSF Benioff Children's Hospitals in San Francisco and Oakland – as well as Langley Porter Psychiatric Hospital and Clinics, UCSF Benioff Children's Physicians, and the UCSF Faculty Practice. UCSF Health has affiliations with hospitals and health organizations throughout the Bay Area. UCSF faculty also provide all physician care at the public Zuckerberg San Francisco General Hospital and Trauma Center, and the San Francisco VA Medical Center. The UCSF Fresno Medical Education Program is a major branch of the University of California, San Francisco's School of Medicine.