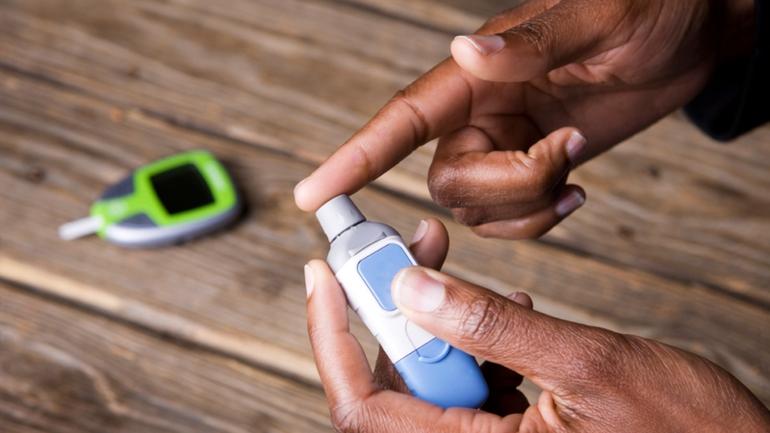 People with severe mental illness are more than twice as likely to have Type 2 diabetes, with even higher risks among patients who are African American or Hispanic, according to a new study led by UCSF.
Among more than 15,000 patients with severe mental illness, 28.1 percent had Type 2 diabetes, the researchers reported in a study published June 13, 2018, in Diabetes Care. In contrast 12.2 percent of the general population are estimated to have the disease.
Among racial minorities with severe mental illness, the incidences were 36.9 percent for Hispanics, 36.3 percent for African Americans and 30.7 percent for Asians – versus 25.1 percent for whites.
The study, which was led by first author Christina Mangurian, MD, MAS, associate professor of psychiatry at UCSF, follows her previous research that linked severe mental illness to low levels of testing for diabetes, low rates of HIV testing – despite a significantly higher likelihood of being HIV positive – and, among women, low rates of screening for cervical cancer.
Food insecurity, low income, unstable housing add to risks
"Antipsychotic medications prescribed for conditions like schizophrenia and bipolar disorder may cause weight gain and impact cholesterol levels and insulin resistance," said Mangurian, who is Vice Chair for Diversity and Health Equity in the UCSF Department of Psychiatry and a member of the UCSF Weill Institute for Neurosciences. "Additionally, people with severe mental illness have more tenuous life circumstances, including food insecurity, low income and unstable housing situations, which all increase their risk of diabetes. Stressors such as structural racism compound these problems in minorities."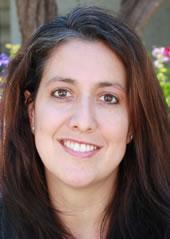 Prediabetes, in which blood sugar levels are elevated, was also found to be high among people with severe mental illness. Close to half were found to have prediabetes, versus an estimated one-third of the general population. The condition was more common among those who were minorities and tended to emerge as young as age 20, the researchers noted.
The study utilized a database of health information from patients with severe mental illness collected by Kaiser Permanente Northern California. The study included patients who were also in the Kaiser Permanente diabetes registry and assessed the prevalence of prediabetes by analyzing patients' hemoglobin A1C and fasting glucose levels.
"We were able to leverage Kaiser Permanente's extensive electronic health record data to improve our understanding of the burden of diabetes and prediabetes in people with severe mental illness and develop insights on how to address racial/ethnic and age disparities in this high-risk population," said senior author Julie Schmittdiel, PhD, research scientist at the Kaiser Permanente Northern California Division of Research.
"The results of the study indicate that we should be screening all patients with severe mental illness for diabetes," said Mangurian. "I view this as an opportunity to change how doctors think about health screening and to help prevent diabetes. By diagnosing prediabetes early, we can help patients make lifestyle modifications or start medicine so that they don't develop diabetes."
The research was supported in part by funding from the National Institute of Diabetes and Digestive and Kidney Diseases (R03 DK101857 and P30 DK092924), National Institute of Mental Health (K23 MH093689), and the National Institute on Minority Health and Health Disparities (P60 MD006902).
Co-authors were Dean Schillinger, MD, and Eric Vittinghoff, PhD, of UCSF; John Newcomer, MD, of Florida Atlantic University in Boca Raton; Susan Essock, PhD, of Columbia University in New York; and Zheng Zhu and Wendy Dyer of Kaiser Permanente Division of Research, Northern California in Oakland.
---
About UCSF Psychiatry
The UCSF Department of Psychiatry and the Langley Porter Psychiatric Institute are among the nation's foremost resources in the fields of child, adolescent, adult, and geriatric mental health. Together they constitute one of the largest departments in the UCSF School of Medicine and the UCSF Weill Institute for Neurosciences, with a mission focused on research (basic, translational, clinical), teaching, patient care and public service.
UCSF Psychiatry conducts its clinical, educational and research efforts at a variety of locations in Northern California, including UCSF campuses at Parnassus Heights, Mission Bay and Laurel Heights, UCSF Medical Center, UCSF Benioff Children's Hospitals, Zuckerberg San Francisco General Hospital and Trauma Center, the San Francisco VA Health Care System and UCSF Fresno.
About the UCSF Weill Institute for Neurosciences
The UCSF Weill Institute for Neurosciences, established by the extraordinary generosity of Joan and Sanford I. "Sandy" Weill, brings together world-class researchers with top-ranked physicians to solve some of the most complex challenges in the human brain.
The UCSF Weill Institute leverages UCSF's unrivaled bench-to-bedside excellence in the neurosciences. It unites three UCSF departments—Neurology, Psychiatry, and Neurological Surgery—that are highly esteemed for both patient care and research, as well as the Neuroscience Graduate Program, a cross-disciplinary alliance of nearly 100 UCSF faculty members from 15 basic-science departments, as well as the UCSF Institute for Neurodegenerative Diseases, a multidisciplinary research center focused on finding effective treatments for Alzheimer's disease, frontotemporal dementia, Parkinson's disease, and other neurodegenerative disorders.
About UCSF
UC San Francisco (UCSF) is a leading university dedicated to promoting health worldwide through advanced biomedical research, graduate-level education in the life sciences and health professions, and excellence in patient care. It includes top-ranked graduate schools of dentistry, medicine, nursing and pharmacy; a graduate division with nationally renowned programs in basic, biomedical, translational and population sciences; and a preeminent biomedical research enterprise. It also includes UCSF Health, which comprises top-ranked hospitals – UCSF Medical Center and UCSF Benioff Children's Hospitals in San Francisco and Oakland – and other partner and affiliated hospitals and healthcare providers throughout the Bay Area.