The UCSF Center for Health and Community and UCSF Department of Psychiatry and Behavioral Sciences will host an academic lecture honoring longtime faculty member and pioneering social scientist Nancy E. Adler, PhD, on Thursday, October 26, 2023 at 10:00 a.m. PDT. The event, which will be held at the UCSF Nancy Friend Pritzker Psychiatry Building in San Francisco, will also feature a post-lecture reception for attendees on the building's garden terrace deck.
Noted health policy researcher Harvey V. Fineberg, MD, PhD, will deliver the hour-long lecture, "The Future of Social Determinants of Health." The event is free and open to the public, but advance registration is required. It will also be streamed live via Zoom.
REGISTER TO ATTEND IN PERSON OR ONLINE
About Nancy E. Adler, PhD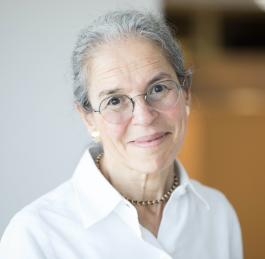 One of the world's preeminent and accomplished social scientists, Nancy E. Adler, PhD, has been a leading voice in the field of health psychology for more than 45 years. She co-edited the first textbook on the subject, established one of the first health psychology graduate programs, and conducted research that has helped identify causes and consequences of health-damaging behaviors, and the health impact of socioeconomic status and its psychosocial mediators.
Adler is a professor emeritus and the Lisa and John Pritzker Professor of Psychology in the UC San Francisco (UCSF) Departments of Psychiatry & Behavioral Sciences and Pediatrics. Prior to her retirement in 2022, she served as a departmental vice chair and the founding director of the UCSF Center for Health and Community. She also directed the National Program Office of the Robert Wood Johnson Foundation's Evidence for Action Program, which supports research on policies and programs that aim to improve population health and promote health equity.
When Adler began her tenure at UCSF in 1977, little attention was given to the marked differences in morbidity and mortality associated with socioeconomic conditions. Her landmark papers in JAMA and American Psychologists demonstrating that socioeconomic status was linked to health across the whole range of socioeconomic status challenged common explanations for health disparities. Over the course of her career, she has published over 250 peer-reviewed publications and developed an internationally used measure of subjective social status that is strongly linked to health outcomes (independent of objective socioeconomic status).

As director of the MacArthur Foundation Research Network on Socioeconomic Status and Health for 15 years, Adler influenced the NIH agenda by organizing a scientific meeting attended by more than 400 researchers and staff, contributing fundamental concepts and approaches to studying the mechanisms responsible for health disparities. In 2007, she led the development of "Reaching for a Healthier Life", a report which mapped out the essential facts of socioeconomic status and health in the United States for policymakers, health professionals, and the general public.

In addition to health disparities, she has greatly informed women's health and reproductive health. Testing core psychological theories of "rational choice" to examine determinants and consequences of unwanted pregnancy, Adler's work demonstrated the capacity of adolescents to make rational choices, while also showing the limitations of the model to fully account for behavior and informing development of strategies to increase effective contraceptive use. Her research and writings on abortion, including an influential article in Science, informed legislation and judicial decisions regarding restrictions on the procedure.
Adler earned her bachelors degree from Wellesley College and her doctorate in psychology from Harvard University. She is a member of the National Academy of Medicine and the American Academy of Arts and Sciences. Among her previously received honors are the American Psychological Society's James McKeen Cattell Award, the American Psychological Association's Distinguished Scientific Award for the Application of Psychology, the Institute for Women's Health Leadership's Marion Spencer Fay Award, the National Academy of Medicine's David Rall Medal, and the Medal for Distinguished Contributions to Biomedical Sciences from the New York Academy of Medicine, the Interdisciplinary Association for Population Health Science's J. Michael McGinnis Leadership Excellence Award, and the Holly Smith Award for Exceptional Service to the UCSF School of Medicine.
About Harvey V. Fineberg, MD, PhD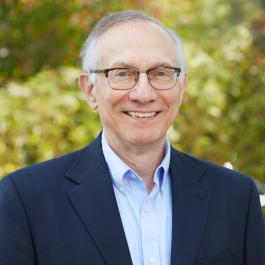 Harvey V. Fineberg, MD, PhD, is the president of the Gordon and Betty Moore Foundation, a philanthropic foundation aimed at fostering scientific discovery, environmental conservation, patient care improvements, and preservation of the special character of the San Francisco Bay Area. He previously served as president of the U.S. National Academy of Medicine (previously Institute of Medicine), as provost of Harvard University, and as dean of the Harvard T.H. Chan School of Public Health. His academic career has been devoted to the fields of health policy and medical decision-making. His past research has focused on global health, assessment of medical technology, evaluation and use of vaccines, response to pandemics, and dissemination of medical innovations.
He previously chaired the boards of the Carnegie Endowment for International Peace and the William and Flora Hewlett Foundation. He chairs the board of the Science Philanthropy Alliance, is a member of the China Medical Board, and served on the boards of the Josiah Macy, Jr. Foundation and the Association FXB (USA). He helped found and served as president of the Society for Medical Decision Making. Fineberg serves on the editorial board of the New England Journal of Medicine and in a number of advisory capacities, including the foresight committee of the Veolia Environment Institute and scientific advisory board of the Singapore National Research Foundation. He chairs the advisory board of the Peterson Center on Healthcare, co-chairs the inaugural international advisory board of Tsinghua University Vanke School of Public Health, and chairs the U.S. National Academies standing committee on emerging infectious diseases and 21st century health threats.
Dr. Fineberg is co-author of the books Clinical Decision Analysis, Innovators in Physician Education, and The Epidemic That Never Was. He has co-edited books on such diverse topics as AIDS prevention, vaccine safety, understanding risk in society, and global health and has authored numerous articles published in professional journals. Dr. Fineberg is the recipient of several honorary degrees, the Frank A. Calderone Prize in Public Health, and the Henry G. Friesen International Prize in Health Research.
 
---
About UCSF Psychiatry and Behavioral Sciences
The UCSF Department of Psychiatry and Behavioral Sciences and the Langley Porter Psychiatric Institute are among the nation's foremost resources in the fields of child, adolescent, adult, and geriatric mental health. Together they constitute one of the largest departments in the UCSF School of Medicine and the UCSF Weill Institute for Neurosciences, with a mission focused on research (basic, translational, clinical), teaching, patient care, and public service.
UCSF Psychiatry and Behavioral Sciences conducts its clinical, educational, and research efforts at a variety of locations in Northern California, including the UCSF Nancy Friend Pritzker Psychiatry Building; UCSF Langley Porter Psychiatric Hospital; UCSF Medical Centers at Parnassus Heights, Mission Bay, and Mount Zion; UCSF Benioff Children's Hospitals in San Francisco and Oakland; Zuckerberg San Francisco General Hospital and Trauma Center; the San Francisco VA Health Care System; UCSF Fresno; and numerous community-based sites around the San Francisco Bay Area.
About the UCSF Weill Institute for Neurosciences
The UCSF Weill Institute for Neurosciences, established by the extraordinary generosity of Joan and Sanford I. "Sandy" Weill, brings together world-class researchers with top-ranked physicians to solve some of the most complex challenges in the human brain.
The UCSF Weill Institute leverages UCSF's unrivaled bench-to-bedside excellence in the neurosciences. It unites three UCSF departments—Psychiatry and Behavioral Sciences, Neurology, and Neurological Surgery—that are highly esteemed for both patient care and research, as well as the Neuroscience Graduate Program, a cross-disciplinary alliance of nearly 100 UCSF faculty members from 15 basic-science departments, as well as the UCSF Institute for Neurodegenerative Diseases, a multidisciplinary research center focused on finding effective treatments for Alzheimer's disease, frontotemporal dementia, Parkinson's disease, and other neurodegenerative disorders.
About UCSF
The University of California, San Francisco (UCSF) is exclusively focused on the health sciences and is dedicated to promoting health worldwide through advanced biomedical research, graduate-level education in the life sciences and health professions, and excellence in patient care. UCSF Health, which serves as UCSF's primary academic medical center, includes top-ranked specialty hospitals and other clinical programs, and has affiliations throughout the Bay Area.