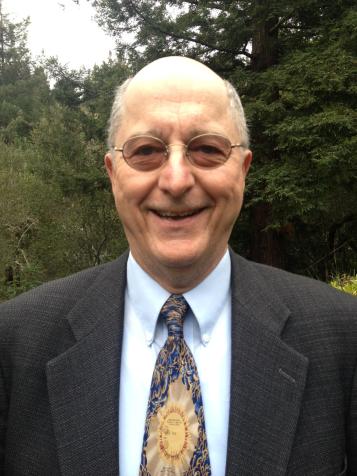 UC San Francisco Professor Emeritus Nick Kanas, MD, has been selected by the International Academy of Astronautics (IAA) as the recipient of its 2023 Life Science Book Award for his most recent book, "Behavioral Health and Human Interactions in Space." It marks the third time he has received the honor, which is given annually to recognize excellence in publication by an IAA member or corresponding member in the field of life sciences.
Published earlier this year by Springer Nature, "Behavioral Health and Human Interactions in Space" covers the range of psychological and interpersonal issues that can affect astronauts living and working in space. Some of the topics explored include cognitive effects and psychiatric issues, cultural influences, salutogenic and positive aspects of space travel, autonomy and delayed communication, current plans to return to the Moon and Mars, and analysis of study environments such as the polar regions, submersible habitats, and space simulation facilities.
Kanas has more than 50 years of experience in writing, research, and teaching about psychological and interpersonal issues affecting people suffering from stressful conditions, including the psychosocial aspects of human space travel. During his career at UCSF, he conducted research in group therapy at the San Francisco VA Medical Center for over two decades, directed the group therapy training program for the UCSF Department of Psychiatry, and served as the principal investigator of NASA-funded research on astronauts and cosmonauts on the Mir and International Space Stations.
He has written over 220 publications, including the books "Group Therapy for Schizophrenic Patients" (1996), "Space Psychology and Psychiatry" (2003), "Humans in Space: The Psychological Hurdles" (2015), and "Integrative Group Therapy for Psychosis: An Evidence-Based Approach" (2021). In addition, Kanas serves as the editor for the Research Reviews section of the International Journal of Group Psychotherapy.
A long-time amateur astronomer and collector of antiquarian celestial maps, he also authored a pair of books on astronomical history and celestial mapping: "Star Maps" (2007) and "Solar System Maps" (2013), as well as a trio of science fiction novels: "The New Martians" (2013), "The Protos Mandate" (2014), and "The Caloris Network" (2016).
Kanas is a fellow of the American Group Psychotherapy Association and a member and former trustee of the IAA. He has received numerous plaudits for his work, including the Aerospace Medical Association's Raymond F. Longacre Award (1999), the J. Elliot Royer Award for Academic Psychiatry (2003), and the IAA's Life Science Award (2008). He also has received the IAA Life Science Book Award twice before, in 2004 (with Dietrich Manzey) and 2016.
Kanas is scheduled to receive his award in October at the IAA's annual Honor Night and Academy Day celebration in Baku, Azerbaijan.
 
---
About UCSF Psychiatry and Behavioral Sciences
The UCSF Department of Psychiatry and Behavioral Sciences and the Langley Porter Psychiatric Institute are among the nation's foremost resources in the fields of child, adolescent, adult, and geriatric mental health. Together they constitute one of the largest departments in the UCSF School of Medicine and the UCSF Weill Institute for Neurosciences, with a mission focused on research (basic, translational, clinical), teaching, patient care, and public service.
UCSF Psychiatry and Behavioral Sciences conducts its clinical, educational, and research efforts at a variety of locations in Northern California, including the UCSF Nancy Friend Pritzker Psychiatry Building; UCSF Langley Porter Psychiatric Hospital; UCSF Medical Centers at Parnassus Heights, Mission Bay, and Mount Zion; UCSF Benioff Children's Hospitals in San Francisco and Oakland; Zuckerberg San Francisco General Hospital and Trauma Center; the San Francisco VA Health Care System; UCSF Fresno; and numerous community-based sites around the San Francisco Bay Area.
About the UCSF Weill Institute for Neurosciences
The UCSF Weill Institute for Neurosciences, established by the extraordinary generosity of Joan and Sanford I. "Sandy" Weill, brings together world-class researchers with top-ranked physicians to solve some of the most complex challenges in the human brain.
The UCSF Weill Institute leverages UCSF's unrivaled bench-to-bedside excellence in the neurosciences. It unites three UCSF departments—Psychiatry and Behavioral Sciences, Neurology, and Neurological Surgery—that are highly esteemed for both patient care and research, as well as the Neuroscience Graduate Program, a cross-disciplinary alliance of nearly 100 UCSF faculty members from 15 basic-science departments, as well as the UCSF Institute for Neurodegenerative Diseases, a multidisciplinary research center focused on finding effective treatments for Alzheimer's disease, frontotemporal dementia, Parkinson's disease, and other neurodegenerative disorders.
About UCSF
The University of California, San Francisco (UCSF) is exclusively focused on the health sciences and is dedicated to promoting health worldwide through advanced biomedical research, graduate-level education in the life sciences and health professions, and excellence in patient care. UCSF Health, which serves as UCSF's primary academic medical center, includes top-ranked specialty hospitals and other clinical programs, and has affiliations throughout the Bay Area.