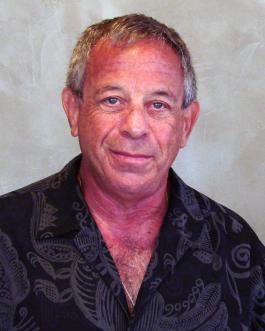 Neurobehavioral researcher and longtime UC San Francisco faculty member George Fein, PhD, passed away on February 23, 2023, at the age of 74. He was a UCSF faculty member for 24 years and is survived by three sons and two grandchildren.
George grew up in New York City and received his doctorate in psychology from the City University of New York. After beginning his career at the New York State Psychiatric Institute in 1976, George joined the UCSF Department of Psychiatry later that year as a faculty member at the San Francisco VA Medical Center. There, he established an innovative research program using EEG, MRI, and behavioral assessment to study the effects of drugs, alcohol, and disease on brain structure and function. In recognition of his work, he received a VA Research Career Scientist Award in 1989.
Following two decades in academic medicine, George retired from UCSF as a professor of medical psychology and radiology in 1999. He then founded Neurobehavioral Research, Inc. with the goal of developing technology to advance his research ideas. In 2005, he moved his home and enterprise to Hawaii.
Among his many discoveries, George found that treated individuals with alcohol use disorder (AUD) are not simply like untreated heavy drinkers examined later in the progression of their disorder, but rather comprise a population with different neurobiology — a finding with significant treatment implications. His focus on multi-year abstinent AUD groups yielded novel results on the scope of functional recovery with extended abstinence and compensatory changes in brain network synchrony. Most recently, George was pursuing neurofeedback to train the brain to mimic these beneficial brain network adaptations.
George was honored for his work by the Research Society on Alcoholism with the 2014 Henri Begleiter Award for Excellence in Research. He maintained active research and small business portfolios over several decades with funds from NIH, the VA, and private organizations. He published nearly 200 research articles, served on several scientific advisory boards, and mentored over 40 graduates, postgraduates, and junior faculty members. His scientific prowess and generous spirit will be sorely missed.
 
---
About UCSF Psychiatry and Behavioral Sciences
The UCSF Department of Psychiatry and Behavioral Sciences and the Langley Porter Psychiatric Institute are among the nation's foremost resources in the fields of child, adolescent, adult, and geriatric mental health. Together they constitute one of the largest departments in the UCSF School of Medicine and the UCSF Weill Institute for Neurosciences, with a mission focused on research (basic, translational, clinical), teaching, patient care, and public service.
UCSF Psychiatry and Behavioral Sciences conducts its clinical, educational, and research efforts at a variety of locations in Northern California, including the UCSF Nancy Friend Pritzker Psychiatry Building; UCSF Langley Porter Psychiatric Hospital; UCSF Medical Centers at Parnassus Heights, Mission Bay, and Mount Zion; UCSF Benioff Children's Hospitals in San Francisco and Oakland; Zuckerberg San Francisco General Hospital and Trauma Center; the San Francisco VA Health Care System; UCSF Fresno; and numerous community-based sites around the San Francisco Bay Area.
About the UCSF Weill Institute for Neurosciences
The UCSF Weill Institute for Neurosciences, established by the extraordinary generosity of Joan and Sanford I. "Sandy" Weill, brings together world-class researchers with top-ranked physicians to solve some of the most complex challenges in the human brain.
The UCSF Weill Institute leverages UCSF's unrivaled bench-to-bedside excellence in the neurosciences. It unites three UCSF departments—Psychiatry and Behavioral Sciences, Neurology, and Neurological Surgery—that are highly esteemed for both patient care and research, as well as the Neuroscience Graduate Program, a cross-disciplinary alliance of nearly 100 UCSF faculty members from 15 basic-science departments, as well as the UCSF Institute for Neurodegenerative Diseases, a multidisciplinary research center focused on finding effective treatments for Alzheimer's disease, frontotemporal dementia, Parkinson's disease, and other neurodegenerative disorders.
About UCSF
The University of California, San Francisco (UCSF) is exclusively focused on the health sciences and is dedicated to promoting health worldwide through advanced biomedical research, graduate-level education in the life sciences and health professions, and excellence in patient care. UCSF Health, which serves as UCSF's primary academic medical center, includes top-ranked specialty hospitals and other clinical programs, and has affiliations throughout the Bay Area.