In a new article appearing in the current issue of the New England Journal of Medicine (NEJM), a group led by UC San Francisco and UC Davis researchers have taken a look at how abortion restrictions will disproportionately harm the mental health of pregnant people from historically marginalized groups. Based on prior data, the authors believe new abortion restrictions following a Supreme Court decision made earlier this year will further harm people who are Black, Indigenous, low-income, identify as sexual and gender minorities, or belong to other marginalized populations—groups who already face higher rates of complication and death related to pregnancy.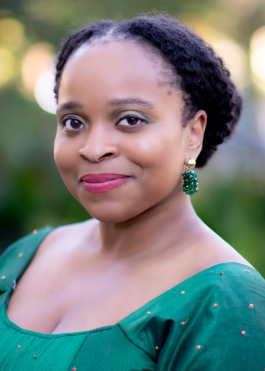 The article, "Mental Health Implications of Abortion Restrictions for Historically Marginalized Populations," addresses the U.S. Supreme Court case Dobbs v. Jackson Women's Health Organization, a June 2022 decision held that the U.S. Constitution does not confer a right to abortion and overturned Roe v. Wade. The authors, including UCSF Department of Psychiatry and Behavioral Sciences faculty members Lucy Ogbu-Nwobodo, MD, and Christina Mangurian, MD, MAS, as well as Ruth S. Shim, MD, MPH, of the UC Davis Department of Psychiatry and Behavioral Sciences, are national experts on mental health.
Citing published scholarship, the researchers examined the Dobbs decision through an "intersectional lens encompassing structural racism, reproductive injustice, and mental health, since people with a history of mental health conditions, trauma, and substance use disorders are more vulnerable to stigma, discrimination, and adverse health outcomes in pregnancy and beyond."
The researchers note that, relative to their percentages in the general population, Black and Latina women are overrepresented as patients seeking abortion in the United States, and low-income women are the most overrepresented of all. The authors argue that the restriction of abortion will worsen health inequities for groups "including cisgender women; nonbinary, intersex, and Two Spirit& people, and transgender men."
Impacts extend beyond immediate physical health concerns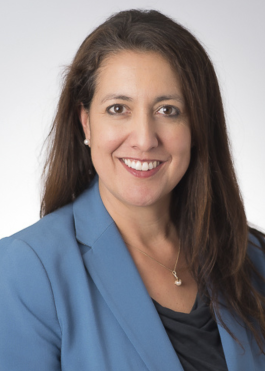 "We know that women who are denied abortion are more likely to experience pregnancy complications, including eclampsia and death," said Mangurian, referring to the Turnaway Study, which examined the long-term adverse effects of unwanted pregnancies. "What many people don't know is that these women are also more likely to remain in abusive relationships, experience economic hardship, and suffer from anxiety and low self-esteem—all of which are harmful to women and their children."
"When people think about the implications of restricting access to abortion, they often assume that individuals have alternative options, like traveling to another state for abortion services," Shim said. "People who are oppressed and marginalized, especially those with mental illnesses and substance use disorders, often don't have the same resources as people from more privileged backgrounds. What would abortion restriction mean for them? My co-authors and I were interested in exploring the impact on this population that is undervalued and often overlooked."
Other contributors to the article include M. Antonia Biggs, PhD, and Marilyn Thomas, PhD, MPH, from UCSF; Sarah Y. Vinson, MD, from the Morehouse School of Medicine; Elizabeth M. Fitelson, MD, from Columbia University; Monica R. McLemore, PhD, MPH, RN, from the University of Washington School of Nursing; and Micaela Godzich, MD, MS, from UC Davis.
Read the article
---
About UCSF Psychiatry and Behavioral Sciences
The UCSF Department of Psychiatry and Behavioral Sciences and the Langley Porter Psychiatric Institute are among the nation's foremost resources in the fields of child, adolescent, adult, and geriatric mental health. Together they constitute one of the largest departments in the UCSF School of Medicine and the UCSF Weill Institute for Neurosciences, with a mission focused on research (basic, translational, clinical), teaching, patient care, and public service.
UCSF Psychiatry and Behavioral Sciences conducts its clinical, educational, and research efforts at a variety of locations in Northern California, including the UCSF Nancy Friend Pritzker Psychiatry Building; UCSF Langley Porter Psychiatric Hospital; UCSF Medical Centers at Parnassus Heights, Mission Bay, and Mount Zion; UCSF Benioff Children's Hospitals in San Francisco and Oakland; Zuckerberg San Francisco General Hospital and Trauma Center; the San Francisco VA Health Care System; UCSF Fresno; and numerous community-based sites around the San Francisco Bay Area.
About the UCSF Weill Institute for Neurosciences
The UCSF Weill Institute for Neurosciences, established by the extraordinary generosity of Joan and Sanford I. "Sandy" Weill, brings together world-class researchers with top-ranked physicians to solve some of the most complex challenges in the human brain.
The UCSF Weill Institute leverages UCSF's unrivaled bench-to-bedside excellence in the neurosciences. It unites three UCSF departments—Psychiatry and Behavioral Sciences, Neurology, and Neurological Surgery—that are highly esteemed for both patient care and research, as well as the Neuroscience Graduate Program, a cross-disciplinary alliance of nearly 100 UCSF faculty members from 15 basic-science departments, as well as the UCSF Institute for Neurodegenerative Diseases, a multidisciplinary research center focused on finding effective treatments for Alzheimer's disease, frontotemporal dementia, Parkinson's disease, and other neurodegenerative disorders.
About UCSF
The University of California, San Francisco (UCSF) is exclusively focused on the health sciences and is dedicated to promoting health worldwide through advanced biomedical research, graduate-level education in the life sciences and health professions, and excellence in patient care. UCSF Health, which serves as UCSF's primary academic medical center, includes top-ranked specialty hospitals and other clinical programs, and has affiliations throughout the Bay Area.