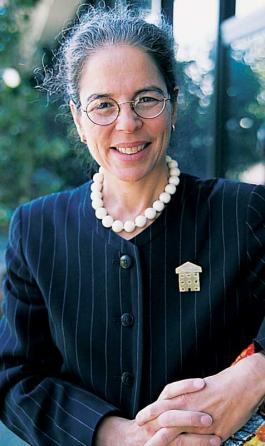 A commentary co-authored by
Nancy Adler, PhD
, and Vanderbilt University's William W. Stead, MD, calls on electronic health records (EHR) vendors to incorporate social and behavioral data into their products, health systems to adopt its use, and clinicians to incorporate the newly available information into their care of patients. Their article,
"Patients in Context — EHR Capture of Social and Behavioral Determinants of Health,"
was published in the February 19 issue of the
New England Journal of Medicine
.
Over the past two years, Adler and Stead have served as co-chairs of the Institute of Medicine (IOM) Committee on Recommended Social and Behavioral Domains and Measures for Electronic Health Records. The group conducted a two-phase study to identify the social and behavioral areas that most strongly determine health, and then evaluated the measures that can most effectively be used in EHRs. Their review of the evidence linking social conditions and health behaviors to health suggested that health behaviors such as alcohol use and social conditions such as financial resource strain account for more than half of all premature deaths in the United States.
The committee developed a panel of measures covering 12 social and behavioral domains that can be asked by clinical staff or directly answered by patients, and then incorporated into EHRs. "Including a concise panel of standard measures of social and behavioral determinants in every patient's EHR", said Adler and Stead, "will increase clinical awareness of the patient's health status and enable clinical, public health, and community resources to work in concert."
•
Read more on the NEJM website