People who have concussions may be at increased risk of developing sleep disorders years later, according to a study published in the March 3, 2021, online issue of Neurology, the medical journal of the American Academy of Neurology.
"We found that people with TBI had an increased risk of insomnia, sleep apnea, sleep-related movement disorders and excessive daytime sleepiness—every sleep disorder we looked at," said study author Yue Leng, PhD, an assistant adjunct professor in the UC San Francisco Department of Psychiatry and Behavioral Sciences and faculty member with the UCSF Center for Population Brain Health. "Since sleep disorders affect people's quality of life and their rehabilitation process, it will be important to develop strategies to identify these disorders early as well as prevent them from occurring after traumatic brain injuries to improve people's overall health and quality of life."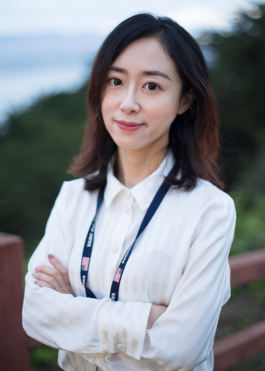 The study looked at all people diagnosed with a traumatic brain injury (TBI) within the Veterans Health Administration system. The 98,709 veterans with TBI were matched by age with the same number of veterans with no history of traumatic brain injury. The injuries ranged from mild traumatic brain injuries, or concussions, to severe TBIs. None of the people had sleep disorders at the start of the study.
The people were followed for a total of 14 years. During that time, 23,127 people with TBI developed sleep disorders, or 23%, compared to 15,583 people without TBI, or 16%. After researchers adjusted for other factors that could affect risk of sleep disorders, such as diabetes, tobacco use or substance use disorder, they found that people with TBI were 40% more likely to develop a sleep disorder than people without TBI.
Eleven percent of the veterans with TBI developed sleep apnea, compared to 8% of those without TBI. For insomnia, 12% of those with TBI started experiencing it, compared to 7% of those without TBI. People who had post-traumatic stress disorder were not more or less likely to develop sleep disorders than those who did not have post-traumatic stress disorder.
The researchers found that the association between TBI and sleep disorders was stronger for people who had mild traumatic brain injuries than for those who had moderate or severe TBIs.
"More research is needed to determine the underlying mechanisms for a link between different severity of TBI and development of sleep disorders," Leng said. "The stronger association for people with mild TBI could be due to the different brain injury mechanism for those injuries, which often involve repetitive concussive injuries or acceleration or deceleration injuries causing more diffuse injury and inflammation, compared to moderate or severe TBIs, which are often due to a direct blow to the head with more focused but severe damage."
Limitations of the study were that TBI and sleep disorders were determined by medical diagnoses codes, which may be less sensitive than a clinical assessment, and sleep disorders may have been underdiagnosed.
The study was supported by the U.S. Army Medical Research and Material Command and U.S. Department of Veterans Affairs.
Read the journal article
---
About UCSF Psychiatry and Behavioral Sciences
The UCSF Department of Psychiatry and Behavioral Sciences and the Langley Porter Psychiatric Institute are among the nation's foremost resources in the fields of child, adolescent, adult, and geriatric mental health. Together they constitute one of the largest departments in the UCSF School of Medicine and the UCSF Weill Institute for Neurosciences, with a mission focused on research (basic, translational, clinical), teaching, patient care, and public service.
UCSF Psychiatry and Behavioral Sciences conducts its clinical, educational, and research efforts at a variety of locations in Northern California, including Langley Porter Psychiatric Hospital; UCSF Medical Centers at Parnassus Heights, Mission Bay, and Mount Zion; UCSF Benioff Children's Hospitals in San Francisco and Oakland; Zuckerberg San Francisco General Hospital and Trauma Center; the San Francisco VA Health Care System; UCSF Fresno; and numerous community-based sites around the San Francisco Bay Area.
About the UCSF Weill Institute for Neurosciences
The UCSF Weill Institute for Neurosciences, established by the extraordinary generosity of Joan and Sanford I. "Sandy" Weill, brings together world-class researchers with top-ranked physicians to solve some of the most complex challenges in the human brain.
The UCSF Weill Institute leverages UCSF's unrivaled bench-to-bedside excellence in the neurosciences. It unites three UCSF departments—Neurology, Psychiatry, and Neurological Surgery—that are highly esteemed for both patient care and research, as well as the Neuroscience Graduate Program, a cross-disciplinary alliance of nearly 100 UCSF faculty members from 15 basic-science departments, as well as the UCSF Institute for Neurodegenerative Diseases, a multidisciplinary research center focused on finding effective treatments for Alzheimer's disease, frontotemporal dementia, Parkinson's disease, and other neurodegenerative disorders.
About UCSF
The University of California, San Francisco (UCSF) is exclusively focused on the health sciences and is dedicated to promoting health worldwide through advanced biomedical research, graduate-level education in the life sciences and health professions, and excellence in patient care. UCSF Health, which serves as UCSF's primary academic medical center, includes top-ranked specialty hospitals and other clinical programs, and has affiliations throughout the Bay Area.