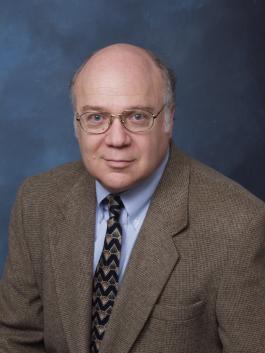 After four decades at UCSF as a resident, fellow and faculty member,
Stuart Eisendrath, MD
, will officially retire at the end of this month. Colleagues, friends and family are invited to a reception on
Wednesday, June 24, from 3:00-4:30
in LP-460 to congratulate him on an incredible career and wish him the best in his well-earned retirement.
Eisendrath came to San Francisco in 1975, and completed his psychiatry residency and a fellowship in consultation-liaison psychiatry here before joining the department as a faculty member in 1980. Over the past 35 years, he worked tirelessly as a clinician, educator, researcher and leader. Throughout his tenure, he has served as the director of the UCSF Psychiatric Consultation-Liaison Program, UCSF Consultation-Brief Intervention Clinics, LPPH&C Adult Psychiatry Clinic, LPPH&C Ambulatory Services, LPPH&C Clinical Services, and the UCSF Depression Center.
He has been recognized numerous times by a variety of organizations, including the American Psychiatric Association, Academy of Psychosomatic Medicine, and International College of Psychosomatic Medicine. Eisendrath received the UCSF Diversity and Affirmative Action Best Practices Award in 2001 for his work as a founding member of the department's Climate Committee, and has been honored for his teaching with three departmental Outstanding Teaching Awards (1985, 1990, 2004) and the 2009 UCSF George Sarlo Prize for Excellence in Teaching.
Although he will be formally retiring from his full-time faculty appointment at the end of June, Eisendrath will remain an active member of the department. Following a brief break, he will return on a recall appointment in August.