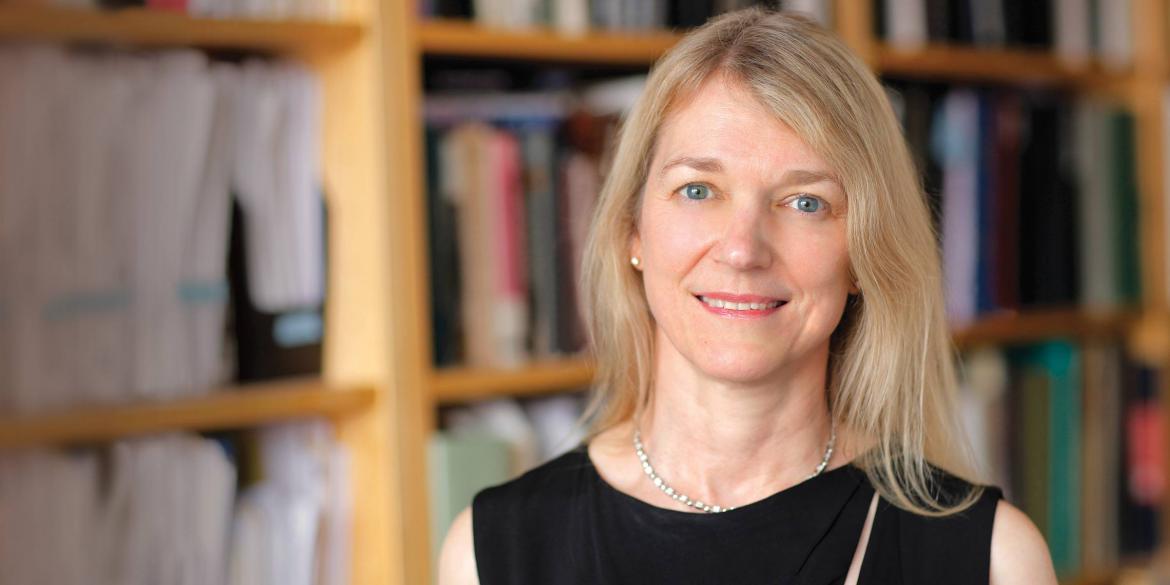 The UCSF Department of Psychiatry is pleased to announce the return of its special distinguished visiting lectureship series highlighting the integration of biological sciences and psychiatry in honor of Jeanne and Sanford Robertson Endowed Chair and Chair Emeritus Samuel Barondes, MD.
The second annual Samuel Barondes Lecture will be held at 3 p.m. on Thursday, May 24, 2018 in Genetech Hall's Byers Auditorium on the UCSF Mission Bay campus. This year's lectureship recipient is Rockefeller University's Cori Bargmann, PhD, who will deliver the keynote address, "Organizing Behavior Across Timescales." The event will open with live jazz performed by the Jay Stapleton Quartet and brief remarks by current department chair Matthew W. State, MD, PhD. A reception will immediately follow the presentation in the Genentech Hall Atrium.
The lecture is free and open to the public. If you plan to attend please RSVP at psychiatry.ucsf.edu/barondes.
About Cori Bargmann
Cori Bargmann studies the relationships between genes, circuits, and behaviors in the genetically tractable nematode worm Caenorhabditis elegans. She received a BS in biochemistry from the University of Georgia and a PhD from the Massachusetts Institute of Technology, where she studied the neu/HER2 oncogene with Robert A. Weinberg.
Her work on the neurobiology and genetics of behavior began during a postdoctoral fellowship with H. Robert Horvitz at MIT, and continued when she was a faculty member at the University of California, San Francisco for 13 years, starting in 1991. In 2004, Bargmann joined Rockefeller University as the Torsten N. Wiesel Professor and Associate Director of the Shelby White and Leon Levy Center for Mind, Brain and Behavior. In addition, she was an HHMI Investigator from 1995-2016 and in 2013-2014, she co-chaired the NIH working group to the Advisory Committee to the NIH Director for President Obama's Brain Initiative. In 2016, she was selected by the Chan Zuckerberg Initiative as its first President of Science.
She has received numerous plaudits for her work, including the Kemali International Prize for Basic and Clinical Neuroscience (2004), Kavli Prize in Neuroscience (2012), Benjamin Franklin Medal in Life Sciences (2014), and Edward M. Scolnick Prize in Neuroscience (2016). She is a member of the National Academy of Sciences, National Academy of Medicine, American Academy of Arts and Sciences, American Philosophical Society, and a fellow of the American Association for the Advancement of Science.
About Samuel Barondes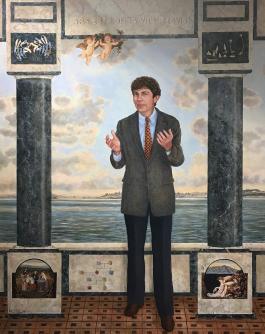 Samuel Barondes was educated at Columbia and Harvard and learned to do research at the National Institutes of Health as a postdoc with Gordon Tomkins and with Marshall Nirenberg, in whose laboratory he contributed to the Nobel Prize-winning studies that deciphered the genetic code.
Thereafter, Barondes devoted himself to integrating psychiatry with molecular biology and neuroscience. He has been a professor at the University of California since 1969, first at UC San Diego, where he was a founding member of the Department of Psychiatry and the Neuroscience Program and, since 1986 at UC San Francisco, where he initially served as chair of the Department of Psychiatry and director of the Langley Porter Psychiatric Institute. Since 1994, he has served as the Jeanne and Sanford Robertson Endowed Chair and Director of the Center for Neurobiology and Psychiatry. Throughout his time at UCSF, Barondes chaired the Chancellor's Art Committee, overseeing the acquisition and commissioning of hundreds of works, with special emphasis on the J. Michael Bishop Collection at Mission Bay.
Barondes is a member of the National Academy of Medicine, and a fellow of the American Academy of Arts and Sciences and the American Association for the Advancement of Science. In 1976, he was a founder of the McKnight Neuroscience Program, and served as its president for 10 years. His books include Cellular Dynamics of the Neuron (1969); Neuronal Recognition (1976); Molecules and Mental Illness (1993); Mood Genes (1998); Better Than Prozac (2003); Making Sense of People (2011, 2016); and Before I Sleep: Poems For Children Who Think (2014).
Related links
---
About UCSF Psychiatry
The UCSF Department of Psychiatry and the Langley Porter Psychiatric Institute are among the nation's foremost resources in the fields of child, adolescent, adult, and geriatric mental health. Together they constitute one of the largest departments in the UCSF School of Medicine and the UCSF Weill Institute for Neurosciences, with a mission focused on research (basic, translational, clinical), teaching, patient care and public service.
UCSF Psychiatry conducts its clinical, educational and research efforts at a variety of locations in Northern California, including UCSF campuses at Parnassus Heights, Mission Bay and Laurel Heights, UCSF Medical Center, UCSF Benioff Children's Hospitals, Zuckerberg San Francisco General Hospital and Trauma Center, the San Francisco VA Health Care System and UCSF Fresno.
About the UCSF Weill Institute for Neurosciences
The UCSF Weill Institute for Neurosciences, established by the extraordinary generosity of Joan and Sanford I. "Sandy" Weill, brings together world-class researchers with top-ranked physicians to solve some of the most complex challenges in the human brain.
The UCSF Weill Institute leverages UCSF's unrivaled bench-to-bedside excellence in the neurosciences. It unites three UCSF departments—Neurology, Psychiatry, and Neurological Surgery—that are highly esteemed for both patient care and research, as well as the Neuroscience Graduate Program, a cross-disciplinary alliance of nearly 100 UCSF faculty members from 15 basic-science departments, as well as the UCSF Institute for Neurodegenerative Diseases, a multidisciplinary research center focused on finding effective treatments for Alzheimer's disease, frontotemporal dementia, Parkinson's disease, and other neurodegenerative disorders.
About UCSF
UC San Francisco (UCSF) is a leading university dedicated to promoting health worldwide through advanced biomedical research, graduate-level education in the life sciences and health professions, and excellence in patient care. It includes top-ranked graduate schools of dentistry, medicine, nursing and pharmacy; a graduate division with nationally renowned programs in basic, biomedical, translational and population sciences; and a preeminent biomedical research enterprise. It also includes UCSF Health, which comprises top-ranked hospitals – UCSF Medical Center and UCSF Benioff Children's Hospitals in San Francisco and Oakland – and other partner and affiliated hospitals and healthcare providers throughout the Bay Area.