The UCSF Weill Institute for Neurosciences has awarded funding to 11 UC San Francisco scientists, including two in the Department of Psychiatry, seeking to support the Institute's mission to improve the lives of people with brain diseases and disorders through innovative projects that unite the scientific disciplines of neurology, psychiatry and neurosurgery.
The UCSF Weill Research Awards support high-risk, high-reward research projects that employ cutting-edge neuroscience approaches aimed at improving the health of the many millions of people worldwide who suffer from neurologic and psychiatric diseases and disorders.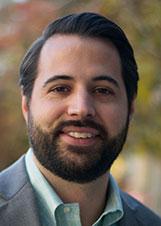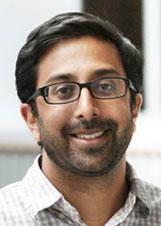 Associate professor Vikaas Sohal, MD, PhD, will use his award to look at whether targeting activity in a particular class of inhibitory neurons within the prefrontal cortex can control anxiety-related behavior. He believes that by understanding the process through which patterns of prefrontal circuit activity are generated, we can better understand the computations these circuits perform, and obtain a "map" of circuit function that will make it possible to identify ways of correcting circuit dysfunction in disease states.
Assistant professor Jeremy Willsey, PhD, who holds a joint appointment with the UCSF Institute for Neurodegenerative Diseases, will map the core molecular networks underlying autism. This will provide critical insights into pathology and treatment to generate a new paradigm for investigating neuropsychiatric disorders that bridges the current gap between genetics and functional biology.
The awards, which are part of the UCSF Weill Institute, are made possible by a $185 million gift from Joan and Sanford I. "Sandy" Weill, announced in spring 2016. One of the largest gifts ever made to support the neurosciences in the United States, the commitment by the Weills supported the first round of research awards announced last fall.
This year's competitive award process began with 60 applications that included 100 researchers. The final awardees were selected by the UCSF Weill Institute Steering Committee, which includes the Weills, UCSF leadership and the three chairs of the search committees: Ying-Hui Fu, PhD; Lily Jan, PhD; and Kristine Yaffe, MD. Each of the 11 award recipients will receive $75,000 for one year.
"This year we were again incredibly energized by the response to our request for great ideas that could advance the use of neuroscience to improve the lives of people," said Stephen L. Hauser, MD, director of the UCSF Weill Institute for Neurosciences and the Robert A. Fishman Distinguished Professor in Neurology. "Our greatest problem was how to select just a few from all of these phenomenal proposals."
The seven projects and 11 investigators who will be funded examine a wide swath of neuroscience. There are projects exploring dementia, amyotrophic lateral sclerosis (ALS), chronic pain, multiple sclerosis and related immune diseases, anxiety, and autism.
"I think that very good things are likely to happen from these awards, as they are already happening from last year's awards," said Hauser.
The Weill Awards fund science from the most basic to the most applied, fostering areas of science that can help patients through new therapeutics, diagnostics, imaging technology, biomarkers and computational methods. Hauser noted that the selection committee particularly rewarded projects that lead to tangible benefits for patients, including the likelihood that the study will have an immediate impact.
Sometimes the most innovative, "out-of-the-box" ideas are not those that are easily funded through traditional funding sources, said Hauser, and the Weill Awards aim to fund exactly those type of projects.
"We'd like to shoot for the moon," said Hauser. "We want to make things possible that otherwise wouldn't happen."
---
About UCSF Psychiatry
The UCSF Department of Psychiatry and the Langley Porter Psychiatric Institute are among the nation's foremost resources in the fields of child, adolescent, adult, and geriatric mental health. Together they constitute one of the largest departments in the UCSF School of Medicine and the UCSF Weill Institute for Neurosciences, with a mission focused on research (basic, translational, clinical), teaching, patient care and public service.
UCSF Psychiatry conducts its clinical, educational and research efforts at a variety of locations in Northern California, including UCSF campuses at Parnassus Heights, Mission Bay and Laurel Heights, UCSF Medical Center, UCSF Benioff Children's Hospitals, Zuckerberg San Francisco General Hospital and Trauma Center, the San Francisco VA Health Care System and UCSF Fresno.
About the UCSF Weill Institute for Neurosciences
The UCSF Weill Institute for Neurosciences, established by the extraordinary generosity of Joan and Sanford I. "Sandy" Weill, brings together world-class researchers with top-ranked physicians to solve some of the most complex challenges in the human brain.
The UCSF Weill Institute leverages UCSF's unrivaled bench-to-bedside excellence in the neurosciences. It unites three UCSF departments—Neurology, Psychiatry, and Neurological Surgery—that are highly esteemed for both patient care and research, as well as the Neuroscience Graduate Program, a cross-disciplinary alliance of nearly 100 UCSF faculty members from 15 basic-science departments, as well as the UCSF Institute for Neurodegenerative Diseases, a multidisciplinary research center focused on finding effective treatments for Alzheimer's disease, frontotemporal dementia, Parkinson's disease, and other neurodegenerative disorders.
About UCSF
UC San Francisco (UCSF) is a leading university dedicated to promoting health worldwide through advanced biomedical research, graduate-level education in the life sciences and health professions, and excellence in patient care. It includes top-ranked graduate schools of dentistry, medicine, nursing and pharmacy; a graduate division with nationally renowned programs in basic, biomedical, translational and population sciences; and a preeminent biomedical research enterprise. It also includes UCSF Health, which comprises top-ranked hospitals – UCSF Medical Center and UCSF Benioff Children's Hospitals in San Francisco and Oakland – and other partner and affiliated hospitals and healthcare providers throughout the Bay Area.