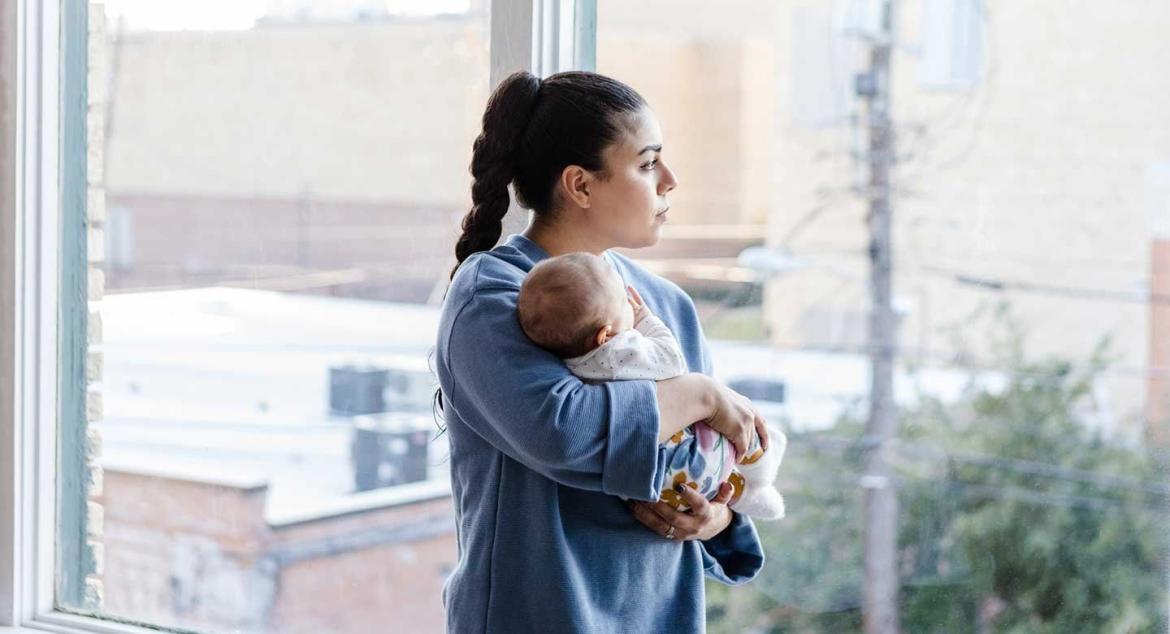 Baby blues occurs in most new mothers, but 1 in 6 will go on to develop the more crushing symptoms of postpartum depression, which in severe and rare cases can lead to psychosis, and, in offspring, insecure attachment, difficulty regulating emotions and poor attention.
The first pill for patients suffering from postpartum depression is expected to be available by the end of 2023. Zuranolone (Zurzuvae) is a synthetic form of a mood hormone that rises during pregnancy and plummets after delivery. In mimicking this hormone, it is believed that the more extreme symptoms of postpartum depression can be averted.
California is one of several states that requires health care providers to screen patients for depression during pregnancy. Those who screen positive at UCSF Health may find themselves connected to psychiatrist Margo Pumar, MD, medical director of perinatal psychiatry, health sciences clinical associate professor in the Department of Psychiatry and Behavioral Sciences, and a self-described wife, mother, sister, daughter, friend, large-dog owner and mental health advocate. She discusses zuranolone's potential, as well as other treatments for postpartum depression.
What characteristics are associated with a higher risk for postpartum depression?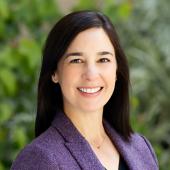 Very young patients may be more overwhelmed and hence higher risk, but I also see those who may be older and view themselves as competent until they have their first baby and then they feel that they're "not very good at this." Also at higher risk: first-time parents, people with complex pregnancies or with babies who have special medical needs, as well as patients with previous or pre-existing depression or anxiety.
I'm concerned about patients with a shaky support system. Having grandparents living across the street who can hold a crying baby offers an opportunity to catch up on sleep. But here in the San Francisco Bay Area, I see many patients with no nearby family support.
Do you expect the new drug will be helpful for some patients?
Zuranolone is sedating so it should be taken at bedtime. This means refraining from driving for 12 hours, so it may be inconvenient for some patients.
The drug works on the same receptor as the benzodiazepines, medications like Xanax, Ativan and Valium, and it is possible patients will develop tolerance after a while, requiring them to take increased doses to achieve the same effects. But currently it is approved only for two-week usage. We don't know if patients remained depression-free beyond four weeks.
Zuranolone may be very expensive, since approval to expand usage to patients with major depressive disorder was denied. It is possible insurers will require patients to show they have failed other treatments before providing coverage.
A major limitation is that we do not know how much of the drug is transferred into breastmilk or what the risks are, so it's only recommended for those who don't intend to breastfeed or who are willing to "pump and dump." Overall, zuranolone may be helpful, but most likely only for a small subset of patients until we know more.
Are other postpartum depression drugs safe for breastfeeding patients?
We know that some SSRIs (selective serotonin reuptake inhibitors), like Zoloft and Celexa, have been used in lactating patients since the 1990s. Traces of these drugs have been detected in breastmilk and side effects are generally minimal. We have to weigh the risk of untreated postpartum depression against the risks and the benefits of these drugs. I can say that I have seen SSRIs make a big difference to my patients with postpartum depression.
What other measures can be taken to minimize the risk of postpartum depression?
Postpartum depression can be mild, so medication is not required in all cases. I advise all parents-to-be to start building their village if they don't have one. Join a moms' or dads' group. Some cities have LGBTQ parents' groups that welcome those who identify as nonbinary. Sleep will likely be an issue, so tag-team if you have a partner or consider a night doula if you can afford it. Exercise! This will ease anxiety and help you sleep. Some supplements may help. Magnesium is safe to take during lactation and may relieve some symptoms of anxiety.
I'm a big believer in therapy. Medication alone may not be enough to help new parents deal with the negative thinking that may accompany postpartum depression.
---
About UCSF Psychiatry and Behavioral Sciences
The UCSF Department of Psychiatry and Behavioral Sciences and the Langley Porter Psychiatric Institute are among the nation's foremost resources in the fields of child, adolescent, adult, and geriatric mental health. Together they constitute one of the largest departments in the UCSF School of Medicine and the UCSF Weill Institute for Neurosciences, with a mission focused on research (basic, translational, clinical), teaching, patient care, and public service.
UCSF Psychiatry and Behavioral Sciences conducts its clinical, educational, and research efforts at a variety of locations in Northern California, including the UCSF Nancy Friend Pritzker Psychiatry Building; UCSF Langley Porter Psychiatric Hospital; UCSF Medical Centers at Parnassus Heights, Mission Bay, and Mount Zion; UCSF Benioff Children's Hospitals in San Francisco and Oakland; Zuckerberg San Francisco General Hospital and Trauma Center; the San Francisco VA Health Care System; UCSF Fresno; and numerous community-based sites around the San Francisco Bay Area.
About the UCSF Weill Institute for Neurosciences
The UCSF Weill Institute for Neurosciences, established by the extraordinary generosity of Joan and Sanford I. "Sandy" Weill, brings together world-class researchers with top-ranked physicians to solve some of the most complex challenges in the human brain.
The UCSF Weill Institute leverages UCSF's unrivaled bench-to-bedside excellence in the neurosciences. It unites three UCSF departments—Psychiatry and Behavioral Sciences, Neurology, and Neurological Surgery—that are highly esteemed for both patient care and research, as well as the Neuroscience Graduate Program, a cross-disciplinary alliance of nearly 100 UCSF faculty members from 15 basic-science departments, as well as the UCSF Institute for Neurodegenerative Diseases, a multidisciplinary research center focused on finding effective treatments for Alzheimer's disease, frontotemporal dementia, Parkinson's disease, and other neurodegenerative disorders.
About UCSF
The University of California, San Francisco (UCSF) is exclusively focused on the health sciences and is dedicated to promoting health worldwide through advanced biomedical research, graduate-level education in the life sciences and health professions, and excellence in patient care. UCSF Health, which serves as UCSF's primary academic medical center, includes top-ranked specialty hospitals and other clinical programs, and has affiliations throughout the Bay Area.