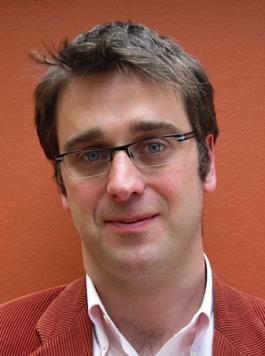 Joshua Woolley, MD, PhD
, and colleagues were recently awarded a grant totaling $1.3 million from the U.S. Army Medical Research Acquisition Activity, a branch of the Department of Defense, to explore the potential benefits of oxytocin administration to unit cohesion and group dynamics in Reserve Officer Training Corps (ROTC) cadets and healthy civilians.
The three-year study, entitled "The Psychobiological Assessment and Enhancement of Team Cohesion and Psychobiological Resilience using a Virtual Team Cohesion Test," builds upon an existing body of research demonstrating that unit cohesion is a protective factor against many of the psychiatric conditions that result from combat exposure, including PTSD, depression, suicidality and substance abuse. The prosocial neuropeptide oxytocin has been shown to enhance social functioning and bonding in both healthy and clinical populations, and may have the ability to facilitate unit cohesion and teamwork in military settings, ultimately helping to prevent and treat the psychological trauma experienced by veterans returning from combat.
Woolley will serve as the study's principal investigator, working alongside co-investigators
Sophia Vinogradov, MD
; 
Thomas Neylan, MD
; and
Wendy Mendes, PhD
, at UCSF, and collaborators Michael Kraus, PhD, of the University of Illinois at Urbana-Champaign and Stanford University's Dean Carson, PhD.