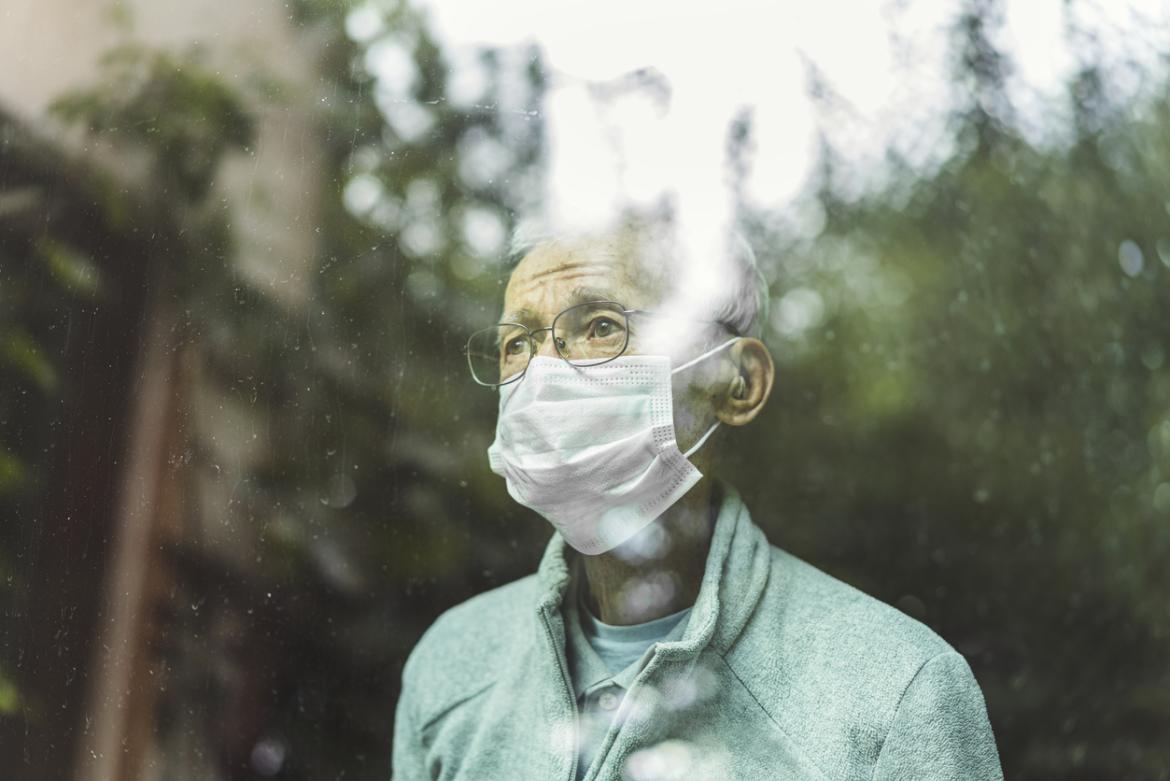 A new study led by UC San Francisco has shown that people who are vaccinated against SARS-CoV-2, and have a history of certain psychiatric conditions, have a heightened risk of COVID-19 — a finding that may be related to impaired immune response as well as risky behaviors associated with some disorders.
The researchers from UCSF and the San Francisco VA Health Care System found that patients over 65, with substance abuse, psychotic disorders, bipolar disorder, adjustment disorder, and anxiety, faced increased risks of up to 24% for breakthrough COVID. For those under 65, risks were up to 11% higher than for those without a psychiatric history.
For both age groups, data were adjusted for age, sex, race, ethnicity, and vaccine type, as well as for smoking and underlying conditions like obesity, diabetes, sleep apnea, cardiovascular, lung, kidney and liver diseases, HIV, and cancer.
In the study, published on April 14, 2022, in JAMA Network Open, researchers tracked data from more than a quarter of a million U.S. Department of Veterans Affairs patients, who had completed their vaccine regimen and had at least one test for SARS-CoV-2. Just over a half (51.4%) of the patients had received at least one psychiatric diagnosis within the last five years and 14.8% developed breakthrough COVID, confirmed by a positive test.
Waning immunity, less protection to new variants may explain higher rates
"Our research suggests that increased breakthrough infections in people with psychiatric disorders cannot be entirely explained by socio-demographic factors or pre-existing conditions," said senior author Aoife O'Donovan, PhD, of the UCSF Department of Psychiatry and Behavioral Sciences, UCSF Weill Institute for Neurosciences, and San Francisco VA Health Care System. "It's possible that immunity following vaccination wanes more quickly or more strongly for people with psychiatric disorders and/or they could have less protection to newer variants."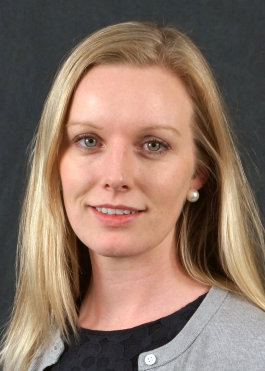 A study earlier this year, led by the same UCSF researchers, found that people with elevated anxiety and probable post-traumatic stress disorder — conditions associated with impulsivity —  were more likely to engage in behaviors that put them at higher risk for COVID.
The average age of the 263,697 participants was 66 and 90.8% were male. Overall, those participants with psychiatric disorders had a 3% increased risk for breakthrough COVID infections in 2021, when adjusted for both demographic factors and pre-existing conditions, compared with participants without a psychiatric history. But the risk was 24% higher for over-65s with substance abuse, 23% higher for those with psychotic disorders, 16% higher for bipolar disorder, 14% for adjustment disorder and 12% for anxiety.
Surprisingly, given the greater incidence of breakthrough infections among younger people, this study showed significantly smaller effects in the under-65s group. Moreover, risks were 10% lower in participants with psychotic disorders compared to those without a psychiatric diagnosis – a decrease that O'Donovan attributes to possible lower socialization among younger people with psychotic disorders compared with older people who "may be less socially isolated because of their greater burden of ill health and contacts with caregivers."
However, risks for breakthrough infections associated with substance abuse, adjustment disorder, anxiety and post-traumatic stress disorder were all higher in the younger cohort than their peers without a psychiatric diagnosis — 11%, 9%, 4% and 3%, respectively.
Higher need for in-person care may mean increased risk
First author Kristen Nishimi, PhD, also of the UCSF Weill Institute for Neurosciences and the San Francisco VA Health Care System, believes the higher incidence of breakthrough infection among older participants may be due to "decreased immunological response to vaccine that has been associated with some psychiatric disorders, which may be more substantial in older adults."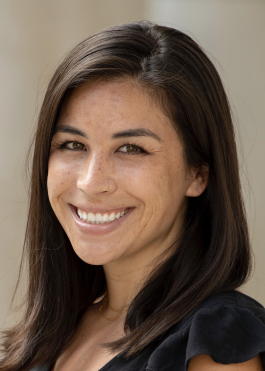 It's also possible that older adults with psychiatric disorders "may require more frequent in-person care, which could increase their interactions with the health care system," she noted.
Breakthrough risks for other non-psychiatric conditions were also calculated and adjusted for factors like obesity and smoking status, as well as other underlying conditions. The researchers found that patients with chronic kidney disease had an increased risk of 23%, compared with 20% for HIV, 19% for cardiovascular disease, 18% for COPD and 13% for sleep apnea.
This shows that certain psychiatric conditions, particularly in the 65-plus group, face risks that are on a par with other conditions, said O'Donovan. "Mental health is important to consider in conjunction with other risk factors," she said, "and some patients should be prioritized for boosters and other critical preventive efforts."
Co-Authors: Thomas C. Neylan, MD, of San Francisco VA Health Care System, UCSF Department of Psychiatry and Behavioral Sciences, and UCSF Weill Institute for Neurosciences; Daniel Bertenthal, MPH, of San Francisco VA Health Care System; Karen H. Seal, MD, of UCSF Weill Institute for Neurosciences, UCSF Department of Medicine, UCSF Department of Psychiatry and Behavioral Sciences, and San Francisco VA Health Care System.  
Funding: This work was supported by a UCSF Department of Psychiatry and Behavioral Sciences Rapid Award and UCSF Faculty Resource Fund Award to O'Donovan. Nishimi and Bertenthal are supported by awards from the Department of Veterans Affairs.
Read the study
Further reading
---
About UCSF Psychiatry and Behavioral Sciences
The UCSF Department of Psychiatry and Behavioral Sciences and the Langley Porter Psychiatric Institute are among the nation's foremost resources in the fields of child, adolescent, adult, and geriatric mental health. Together they constitute one of the largest departments in the UCSF School of Medicine and the UCSF Weill Institute for Neurosciences, with a mission focused on research (basic, translational, clinical), teaching, patient care, and public service.
UCSF Psychiatry and Behavioral Sciences conducts its clinical, educational, and research efforts at a variety of locations in Northern California, including Langley Porter Psychiatric Hospital; UCSF Medical Centers at Parnassus Heights, Mission Bay, and Mount Zion; UCSF Benioff Children's Hospitals in San Francisco and Oakland; Zuckerberg San Francisco General Hospital and Trauma Center; the San Francisco VA Health Care System; UCSF Fresno; and numerous community-based sites around the San Francisco Bay Area.
About the UCSF Weill Institute for Neurosciences
The UCSF Weill Institute for Neurosciences, established by the extraordinary generosity of Joan and Sanford I. "Sandy" Weill, brings together world-class researchers with top-ranked physicians to solve some of the most complex challenges in the human brain.
The UCSF Weill Institute leverages UCSF's unrivaled bench-to-bedside excellence in the neurosciences. It unites three UCSF departments—Psychiatry and Behavioral Sciences, Neurology, and Neurological Surgery—that are highly esteemed for both patient care and research, as well as the Neuroscience Graduate Program, a cross-disciplinary alliance of nearly 100 UCSF faculty members from 15 basic-science departments, as well as the UCSF Institute for Neurodegenerative Diseases, a multidisciplinary research center focused on finding effective treatments for Alzheimer's disease, frontotemporal dementia, Parkinson's disease, and other neurodegenerative disorders.
About UCSF
The University of California, San Francisco (UCSF) is exclusively focused on the health sciences and is dedicated to promoting health worldwide through advanced biomedical research, graduate-level education in the life sciences and health professions, and excellence in patient care. UCSF Health, which serves as UCSF's primary academic medical center, includes top-ranked specialty hospitals and other clinical programs, and has affiliations throughout the Bay Area.