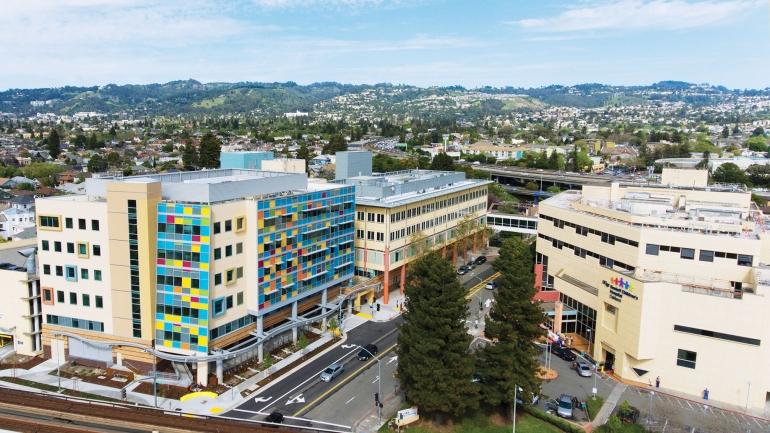 UCSF Benioff Children's Hospital Oakland has received a $15 million gift from Lynne and Marc Benioff to address the acute shortage of mental health services for children and adolescents in Oakland and the East Bay, which reflects a nationwide shortage.
The $15 million gift—the final investment in a $50 million commitment made by the Benioffs to UCSF Benioff Children's Hospital Oakland in 2014—is intended to enable the Oakland hospital to increase its mental health services, while also serving as a catalyst to raise awareness and spur additional philanthropy into pediatric and adolescent mental health in the Bay Area.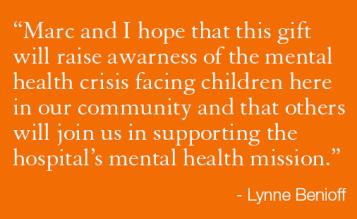 "Children are suffering from an extraordinary amount of stress and mental illness, and we must rise to the challenge of meeting this need in what is truly a public health crisis," said Michael Anderson, MD, president of UCSF Benioff Children's Hospitals, which has campuses in San Francisco and Oakland. "UCSF Benioff Children's Hospital Oakland stands as a beacon of hope for kids, and thanks to the generous foresight of Lynne and Marc Benioff, we can lay the groundwork to become an international leader in pediatric mental health care."
The funds will be put to immediate use to strengthen and enhance the current mental health programs at the Oakland hospital, including by increasing the number of providers on staff, which will allow an additional 5,000 psychiatric visits per year, doubling current capacity. It also will allow for new early intervention approaches, including an access portal to support training of primary care physicians in the community, as well as a patient referral process so that children get the care they need sooner.
"There's nothing more important than the health and well-being of our children," said Lynne Benioff. "Marc and I hope that this gift will raise awareness of the mental health crisis facing children here in our community and that others will join us in supporting the hospital's mental health mission."

The Benioffs have a long history of support for children's health care. Since 2005, the couple has donated more than $327 million to UCSF, including $200 million in support of the Benioff Children's Hospitals in San Francisco and Oakland, and $50 million to launch the UCSF Benioff Children's Hospitals Preterm Birth Initiative, in partnership with the Bill and Melinda Gates Foundation.
"Cities across the nation are facing a tremendous need for mental health care for our children and teens. This is an issue that cuts across all races, all cultures and all socioeconomic levels," said Oakland Mayor Libby Schaaf. "This generous gift from Marc and Lynne Benioff is a key step in enabling our beloved UCSF Benioff Children's Hospital here in Oakland to care for all of our children, not only in Oakland but throughout the East Bay."
A crisis of historic proportions
The Benioffs' support for mental health comes as the prevalence of mental illness has skyrocketed nationwide. Today, one in five youth under the age of 18 suffers from some type of diagnosable mental illness, the most common of which include anxiety, depression, eating disorders and attention deficit-hyperactivity disorder. At the same time, the number of providers has remained flat, leading to a major shortage of mental health services for children and adolescents.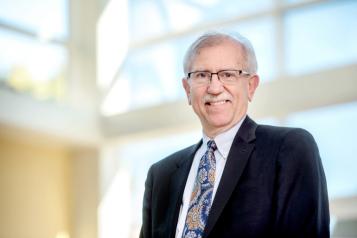 The widespread issue has been accompanied by an alarming increase in suicides among young people. From 2000 to 2016, the U.S. suicide rate for girls 15-24 years of age rose by 80 percent, while boys in the same age group saw a 20 percent climb. Now the second leading cause of death for adolescents worldwide, suicide claims more young lives each year than cancer, diabetes, heart disease, AIDS, birth defects, stroke, pneumonia, influenza and chronic lung disease combined, according to the Centers for Disease Control and Prevention.
The pervasiveness of mental illness has done little to abate the widespread stigma surrounding mental disorders, largely due to a lack of knowledge about their underlying biology and root causes, explained Bryan King, MD, MBA, vice president for child behavioral health services at UCSF Benioff Children's Hospitals and vice chair for child and adolescent psychiatry in the UCSF Department of Psychiatry.
"This is a crisis that demands our immediate attention," King said. "This gift will put us on the right trajectory to not only do a better job caring for our population, but also elevate the discourse in a way that will positively impact the stigma that has surrounded mental illness for too long," he said.
Acting now to ensure a brighter future
Efforts are already underway to recruit six new child psychiatrists as a result of these initial funds, as well as two psychologists and one social worker. The hospital hopes to continue that growth further.
"This gift allows us to take a giant step forward in expanding our workforce, and the cascading effects of that are great," King added. "What invariably happens when you start to generate excitement and pull together a talented team to tackle enormous problems is that other people want to be part of it."
In addition to bolstering its mental health team, the hospital will add two new child psychiatry training positions designed to attract top talent and encourage trainees to remain in the East Bay to practice medicine long-term.
Finally, the funds will be used to establish a new Child Psychiatry Access Portal, a model King successfully implemented during his tenure at Seattle Children's Hospital. The portal program is designed to train primary care physicians in the community—particularly those in more rural areas—to serve as the front line for early stage mental health care management, with the support of a psychiatric hotline, referral management and continuing medical education. By utilizing the primary care setting to manage common mental health conditions, patients are more likely to get the care they need early on, improving the likelihood of successfully managing their illness.
A community in need and poised to make a difference
The hope is that these ground-level contributions to pediatric mental health will lay the foundation for a revolutionized model of care nationwide, a vision that benefits from the diversity of the population the Oakland hospital serves, ­­while significantly benefiting the neediest children in the immediate community.
"The children of Alameda County are our future," said Alameda County Supervisor Keith Carson. "We have a responsibility to provide the mental health care many of them need. We must all work together – the county, city, health care community-based organizations and the philanthropic community—to address the serious shortage of child and adolescent psychiatric services and offer our children the care, the healing, and the better future they deserve."
Further coverage
---
About UCSF Psychiatry
The UCSF Department of Psychiatry, UCSF Langley Porter Psychiatric Hospital, and the Langley Porter Psychiatric Institute are among the nation's foremost resources in the fields of child, adolescent, adult, and geriatric mental health. Together they constitute one of the largest departments in the UCSF School of Medicine and the UCSF Weill Institute for Neurosciences, with a mission focused on research (basic, translational, clinical), teaching, patient care, and public service.
UCSF Psychiatry conducts its clinical, educational and research efforts at a variety of locations in Northern California, including UCSF campuses at Parnassus Heights, Mission Bay and Laurel Heights, UCSF Medical Center, UCSF Benioff Children's Hospitals, Zuckerberg San Francisco General Hospital and Trauma Center, the San Francisco VA Health Care System, and UCSF Fresno.
About the UCSF Weill Institute for Neurosciences
The UCSF Weill Institute for Neurosciences, established by the extraordinary generosity of Joan and Sanford I. "Sandy" Weill, brings together world-class researchers with top-ranked physicians to solve some of the most complex challenges in the human brain.
The UCSF Weill Institute leverages UCSF's unrivaled bench-to-bedside excellence in the neurosciences. It unites three UCSF departments—Neurology, Psychiatry, and Neurological Surgery—that are highly esteemed for both patient care and research, as well as the Neuroscience Graduate Program, a cross-disciplinary alliance of nearly 100 UCSF faculty members from 15 basic-science departments, as well as the UCSF Institute for Neurodegenerative Diseases, a multidisciplinary research center focused on finding effective treatments for Alzheimer's disease, frontotemporal dementia, Parkinson's disease, and other neurodegenerative disorders.
About UCSF
UC San Francisco (UCSF) is a leading university dedicated to promoting health worldwide through advanced biomedical research, graduate-level education in the life sciences and health professions, and excellence in patient care. It includes top-ranked graduate schools of dentistry, medicine, nursing and pharmacy; a graduate division with nationally renowned programs in basic, biomedical, translational and population sciences; and a preeminent biomedical research enterprise.
It also includes UCSF Health, which comprises three top-ranked hospitals – UCSF Medical Center and UCSF Benioff Children's Hospitals in San Francisco and Oakland – as well as Langley Porter Psychiatric Hospital, UCSF Benioff Children's Physicians, and the UCSF Faculty Practice. UCSF Health has affiliations with hospitals and health organizations throughout the Bay Area. UCSF faculty also provide all physician care at the public Zuckerberg San Francisco General Hospital and Trauma Center, and the San Francisco VA Medical Center. The UCSF Fresno Medical Education Program is a major branch of the University of California, San Francisco's School of Medicine.