By Lindsay Boeger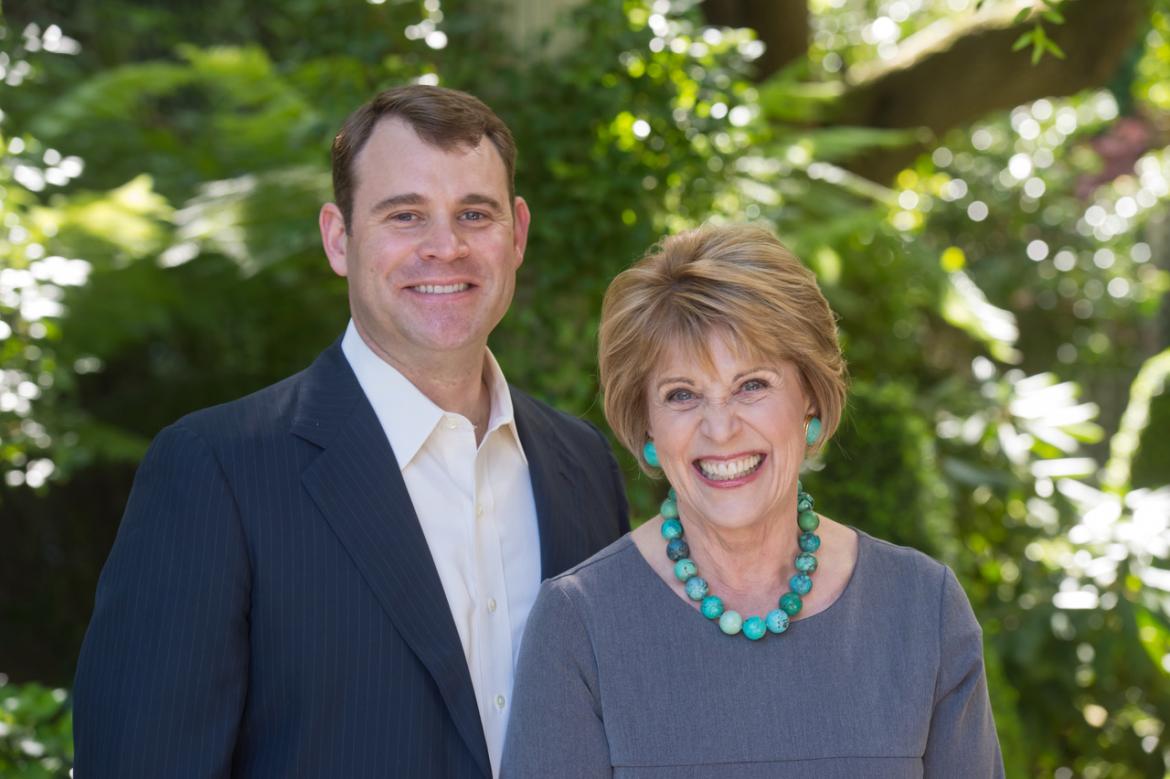 A $20 million gift from longtime UC San Francisco donors Dagmar Dolby and her son, David, will establish the UCSF Dolby Family Center for Mood Disorders within the Department of Psychiatry.
"This new center will build on our exceptionally strong basic neuroscience program by expanding cutting-edge research, growing our clinical and training efforts, and promoting innovative and collaborative science," noted UCSF Chancellor Sam Hawgood, MBBS. "The center will truly foster an unprecedented set of collaborations between the world's leading experts in psychiatry, neurology, and neurosurgery to advance our understanding of mood disorders and related conditions."
The new Dolby Center will span UCSF's neurosciences footprint and be an integral component of the UCSF Weill Institute for Neurosciences, further integrating bench-to-bedside research and patient-centered care in an effort to address the increasing prevalence of mood disorders across diverse patient populations. The center is designed to foster opportunities for both cross-disciplinary and cross-institutional collaborations. Faculty members and clinical programs under the center's umbrella will have a home in two state-of-the-art buildings currently under construction: the Child, Teen and Family Center, which will also house the Department of Psychiatry, and the Joan and Sanford I. Weill Neurosciences Building.
The new gift builds on the Dolby family's 2015 investment in mood disorders research, which laid the foundation for the type of cross-disciplinary care, clinical research, and basic science that will now be formalized under the Dolby Center. The earlier gift also included funding to support clinical research and treatment programs, and to establish the Ray and Dagmar Dolby Faculty Scholar Fund, which supports junior faculty with a special interest in mood disorders.
Shifting the paradigm of understanding mood disorders
The family's initial gift in this area was instrumental in key recruitments and new collaborations that have since helped shift the paradigm of understanding and treating mood disorders. One such critical appointment is that of Andrew Krystal, MD, MS, vice chair for research in the Department of Psychiatry, who was named the Ray and Dagmar Dolby Distinguished Professor in Psychiatry in June 2016.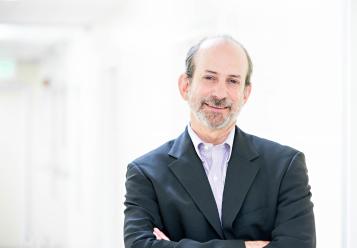 Over the past two years, support from the Dolby family has enabled Krystal to make substantial progress in developing a world-leading mood disorders program at UCSF. In collaboration with Bruce Miller, MD, director of the UCSF Memory and Aging Center, Krystal has built a collaborative research program focused on testing the hypotheses that mood disorders can be the first manifestation of dementia, and that the particular features of a patient's mood disorder are specific to the type of dementia he or she may ultimately develop. This work has the potential to improve the care of older adults with neuropsychiatric difficulties and to improve the scientific community's understanding of the alterations in brain circuit function associated with mood disorders.
Krystal has also developed a collaborative research program with UCSF neurosurgeon Edward Chang, MD, and psychiatric physician-scientist Vikaas Sohal, MD, PhD, focused on identifying biomarkers of the circuit dysfunction underlying mood disorders, which could then be used to develop personalized therapies for major depression. Krystal has also made great strides in establishing clinical and research programs around emerging treatments for mood disorders, including repetitive transcranial magnetic stimulation (rTMS) and ketamine infusion therapy, the first rapidly acting antidepressant treatment.
With the establishment of the UCSF Dolby Family Center for Mood Disorders, UCSF now has the necessary infrastructure to pursue the most promising avenues of mood disorder research and clinical care, with the ambitious goals of developing precision medicine treatments and novel therapeutics for severe mood disorders and creating better diagnostic tools to help patients get the right treatments earlier.
"It has been exhilarating to see the progress UCSF has made towards better understanding mood disorders and their underlying causes," Dagmar Dolby said, "and we are proud to engage with and support UCSF in this way."
Precision medicine to guide treatments
The Dolby family's investment will also establish the Dolby Family Precision Medicine in Mood Disorders Program, which will focus initially on treatment-resistant depression.
Building on work from the past two years, investigators hope to generate data that has the potential to personalize and transform the treatment of severe mood disturbances. In partnership with Chang and Sohal, Krystal is preparing to launch a first-of-its-kind clinical trial in early 2019 that will help illuminate the biological underpinnings of mood and anxiety disorders and support the development of a personalized therapy aimed at addressing the dysfunctional brain circuit activity underlying these conditions.
The study builds on Chang and Sohal's ongoing work to map brain circuitry and to develop a novel medical device that tracks brain signals in real time. A first step will be to monitor electrical activity in the brain associated with mood disturbances, which will help researchers capture key information and inform the development of targeted therapies for mood disorders.
"The potential impact of this work and the role of the Dolby family's generosity cannot be overstated," Krystal notes. "This work will help us obtain data that will shine a light on the brain circuitry involved and enable us to develop precise and less invasive treatments for patients. This is an enormous opportunity to gain a deeper understanding of how specific brain circuits influence mood and behavior in an effort to create targeted and novel therapeutic approaches. It will set the groundwork for taking a truly precision medicine approach to mood disorders."
"Precision medicine promises to be the key that unlocks the mysteries of mood disorders," noted David Dolby. "The UCSF Dolby Family Center for Mood Disorders will play a central role in making new discoveries, creating targeted treatments, and improving the quality of life for future generations of patients and their families."
All told, the Dolby family's support over the last three years will touch many aspects of the UCSF community, said Matthew State, MD, PhD, Oberndorf Family Distinguished Professor and chair of the UCSF Department of Psychiatry.
"Each of these initiatives – research, faculty support, and clinical care – is critical to our ability to further the study of mood disorders," said State, who is also director of the Langley Porter Psychiatric Institute and a member of the UCSF Weill Institute for Neurosciences Steering Committee. "The Dolby family has been a remarkable partner in advancing our efforts at a critical time in the study and treatment of mood disorders, and we are immensely grateful for their generosity."
Further coverage
---
About UCSF Psychiatry
The UCSF Department of Psychiatry, UCSF Langley Porter Psychiatric Hospital, and the Langley Porter Psychiatric Institute are among the nation's foremost resources in the fields of child, adolescent, adult, and geriatric mental health. Together they constitute one of the largest departments in the UCSF School of Medicine and the UCSF Weill Institute for Neurosciences, with a mission focused on research (basic, translational, clinical), teaching, patient care, and public service.
UCSF Psychiatry conducts its clinical, educational and research efforts at a variety of locations in Northern California, including UCSF campuses at Parnassus Heights, Mission Bay and Laurel Heights, UCSF Medical Center, UCSF Benioff Children's Hospitals, Zuckerberg San Francisco General Hospital and Trauma Center, the San Francisco VA Health Care System, and UCSF Fresno.
About the UCSF Weill Institute for Neurosciences
The UCSF Weill Institute for Neurosciences, established by the extraordinary generosity of Joan and Sanford I. "Sandy" Weill, brings together world-class researchers with top-ranked physicians to solve some of the most complex challenges in the human brain.
The UCSF Weill Institute leverages UCSF's unrivaled bench-to-bedside excellence in the neurosciences. It unites three UCSF departments—Neurology, Psychiatry, and Neurological Surgery—that are highly esteemed for both patient care and research, as well as the Neuroscience Graduate Program, a cross-disciplinary alliance of nearly 100 UCSF faculty members from 15 basic-science departments, as well as the UCSF Institute for Neurodegenerative Diseases, a multidisciplinary research center focused on finding effective treatments for Alzheimer's disease, frontotemporal dementia, Parkinson's disease, and other neurodegenerative disorders.
About UCSF
UC San Francisco (UCSF) is a leading university dedicated to promoting health worldwide through advanced biomedical research, graduate-level education in the life sciences and health professions, and excellence in patient care. It includes top-ranked graduate schools of dentistry, medicine, nursing and pharmacy; a graduate division with nationally renowned programs in basic, biomedical, translational and population sciences; and a preeminent biomedical research enterprise.
It also includes UCSF Health, which comprises three top-ranked hospitals – UCSF Medical Center and UCSF Benioff Children's Hospitals in San Francisco and Oakland – as well as Langley Porter Psychiatric Hospital, UCSF Benioff Children's Physicians, and the UCSF Faculty Practice. UCSF Health has affiliations with hospitals and health organizations throughout the Bay Area. UCSF faculty also provide all physician care at the public Zuckerberg San Francisco General Hospital and Trauma Center, and the San Francisco VA Medical Center. The UCSF Fresno Medical Education Program is a major branch of the University of California, San Francisco's School of Medicine.