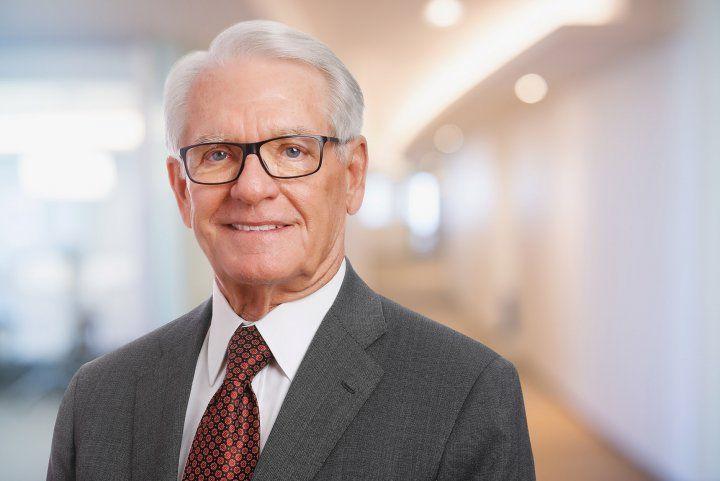 With a $20 million gift from Charles Schwab, UC San Francisco and UC Berkeley have launched a two-campus multidisciplinary clinical and research alliance to deepen the understanding of dyslexia and other specific neurodevelopmental differences that impact learning.
The new center, with clinical and research efforts at both Bay Area campuses, will break down barriers between disciplines such as medicine and education, and create and provide the best evidence-based interventions in the clinic, classroom, workplace, and home.
Known as the UCSF-UC Berkeley Schwab Dyslexia and Cognitive Diversity Center, the new initiative will draw on the deep and diverse strengths of both campuses – in child and adolescent psychiatry, psychology, neurology, neuroscience, education and public health – to accelerate research; develop and implement better screening and assessment tools; test new interventions; and reduce the social stigma surrounding dyslexia and other learning disorders.
"To help unveil the mysteries behind dyslexia and other learning challenges, we need to bring together a wide variety of experts in science, medicine, education, and public health," said Charles R. "Chuck" Schwab, founder and chairman of the Charles Schwab Corporation. "I'm proud to support this ambitious new center, which will do just that."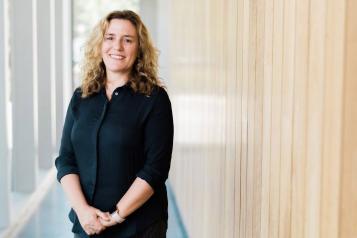 Schwab struggled with reading and classroom learning from an early age, and was formally diagnosed with dyslexia at age 40. Since then, he has been an advocate for those with reading and learning difficulties, and he has been especially influential in establishing the idea that dyslexia can confer unique strengths – in his own case, he believes his problems with reading required him to develop an ability to grasp the "big picture," often more rapidly than colleagues without reading problems. Inspired by this vision, the new center will take a multidisciplinary, personalized approach to not only identify vulnerabilities but also enhance strengths in each individual.
"Despite the many important insights we have gained from research, we still know remarkably little about the causes of dyslexia and other learning difficulties, or the best educational strategies to overcome them," said UCSF's Marilu Gorno Tempini, MD, PhD, who will serve as inaugural co-director of the new Schwab Center. Gorno Tempini is a professor of neurology and psychiatry and the Charles Schwab Distinguished Professor in Dyslexia and Neurodevelopment.
Gorno Tempini is also co-founder and co-director of the UCSF Dyslexia Center, a national leader in dyslexia research and key UCSF contributor to the new Schwab Center. With the multidisciplinary breadth of the new Center, Gorno Tempini said, UCSF and UC Berkeley researchers will be well positioned to begin to tackle these problems.
Also serving as Schwab Center co-director will be Stephen Hinshaw, PhD, a UC Berkeley psychology professor and a professor of psychiatry at UCSF. Hinshaw is an expert on developmental psychopathology, including attention-deficit hyperactivity disorder (ADHD), and has written extensively about the stigma of mental illness.
"This is truly the most exciting professional endeavor I've ever been involved in, because it exemplifies what we can achieve with interdisciplinary, multi-institution collaboration," said Hinshaw. "A lack of such ambitious collaborations has been a 'rate-limiting factor' in tackling reading and learning problems, which are major social issues. Now that we're getting the best minds and trainees at UCSF together with the best at UC Berkeley, I think the sky's the limit."
Disorders involving reading, mathematics, writing and other specific cognitive functions affect between 5 percent and 15 percent of school-aged children. Reading disorder (commonly referred to as dyslexia) is the most common of these, affecting about 80 percent of those diagnosed with a learning disorder. ADHD is also commonly present, with about one-third of children with dyslexia having both. It is now well known that what are officially termed specific learning disorders are brain-based neurodevelopmental conditions. Wide-ranging research, from genetics and genomics to neuroimaging, has begun to reveal the biological correlates of neurodevelopmental syndromes, promising new insights into diagnosis, prevention and treatment.
Schwab has been a long-standing supporter of the UCSF Dyslexia Center, and he enthusiastically backed the vision of UCSF's Matthew W. State, MD, PhD, chair and Oberndorf Family Distinguished Professor of Psychiatry, to greatly expand the center's capabilities and impact through a new academic and clinical partnership spanning San Francisco Bay.
"The Department of Psychiatry at UCSF is fully committed to building transdisciplinary, cross-departmental collaborations that tightly integrate outstanding clinical care, education and research," said State. "The UCSF Dyslexia Center, developed in partnership with the UCSF Department of Neurology, has been an exemplar of this approach for years. This new initiative will build on and magnify its impact. UCSF and UC Berkeley each bring exceptional strengths to the table, and there are true synergies here that will tremendously amplify each institution's ability to help those with learning differences to excel."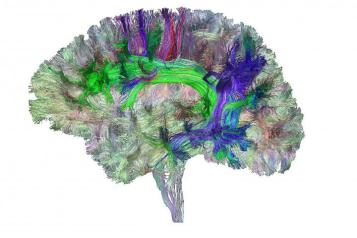 S. Andrew Josephson, MD, chair and Carmen Castro Franceschi and Gladyne K. Mitchell Neurohospitalist Distinguished Professor of Neurology at UCSF, said that "dyslexia and other learning disorders are complex, and to make progress we must embrace the perspectives of many disciplines, medical and nonmedical. By leveraging the already strong ties between UCSF's neurology and psychiatry departments, and adding UC Berkeley's deep expertise in psychology, education, and public health, the Schwab Center will be a unique resource for Bay Area families, and will help set a national agenda for the field as a whole."
The Schwab Center will enlist members of several academic and clinical entities at both UCSF and Berkeley, and will have clinics and research space on both sides of the Bay. At UCSF, the center's home will be in the Child, Teen and Family Center and Department of Psychiatry Building, slated to open in 2020; at Berkeley the center will be based in the brand-new Berkeley Way West building. Founding departments and programs at UCSF include the Departments of Neurology and Psychiatry, the UCSF Dyslexia Center, the UCSF Child, Teen and Family Center, Neuroscape, and the UCSF Graduate Neuroscience Program. At UC Berkeley, the founding departments and schools include the Department of Psychology, the Graduate School of Education, and the School of Public Health.
Further coverage
---
About UCSF Psychiatry
The UCSF Department of Psychiatry, UCSF Langley Porter Psychiatric Hospital and Clinics, and the Langley Porter Psychiatric Institute are among the nation's foremost resources in the fields of child, adolescent, adult, and geriatric mental health. Together they constitute one of the largest departments in the UCSF School of Medicine and the UCSF Weill Institute for Neurosciences, with a mission focused on research (basic, translational, clinical), teaching, patient care, and public service.
UCSF Psychiatry conducts its clinical, educational and research efforts at a variety of locations in Northern California, including UCSF campuses at Parnassus Heights, Mission Bay and Laurel Heights, UCSF Medical Center, UCSF Benioff Children's Hospitals in San Francisco and Oakland, Zuckerberg San Francisco General Hospital and Trauma Center, the San Francisco VA Health Care System, and UCSF Fresno.
About the UCSF Weill Institute for Neurosciences
The UCSF Weill Institute for Neurosciences, established by the extraordinary generosity of Joan and Sanford I. "Sandy" Weill, brings together world-class researchers with top-ranked physicians to solve some of the most complex challenges in the human brain.
The UCSF Weill Institute leverages UCSF's unrivaled bench-to-bedside excellence in the neurosciences. It unites three UCSF departments—Neurology, Psychiatry, and Neurological Surgery—that are highly esteemed for both patient care and research, as well as the Neuroscience Graduate Program, a cross-disciplinary alliance of nearly 100 UCSF faculty members from 15 basic-science departments, as well as the UCSF Institute for Neurodegenerative Diseases, a multidisciplinary research center focused on finding effective treatments for Alzheimer's disease, frontotemporal dementia, Parkinson's disease, and other neurodegenerative disorders.
About UCSF
UC San Francisco (UCSF) is a leading university dedicated to promoting health worldwide through advanced biomedical research, graduate-level education in the life sciences and health professions, and excellence in patient care. It includes top-ranked graduate schools of dentistry, medicine, nursing and pharmacy; a graduate division with nationally renowned programs in basic, biomedical, translational and population sciences; and a preeminent biomedical research enterprise.
It also includes UCSF Health, which comprises three top-ranked hospitals – UCSF Medical Center and UCSF Benioff Children's Hospitals in San Francisco and Oakland – as well as Langley Porter Psychiatric Hospital and Clinics, UCSF Benioff Children's Physicians, and the UCSF Faculty Practice. UCSF Health has affiliations with hospitals and health organizations throughout the Bay Area. UCSF faculty also provide all physician care at the public Zuckerberg San Francisco General Hospital and Trauma Center, and the San Francisco VA Medical Center.
About UC Berkeley
Founded in 1868, the University of California, Berkeley, is an iconic top-ranking public research university offering some 350 undergraduate and graduate degree programs ranging from the arts and humanities to the sciences and technology. It is committed to innovation, social justice and the greater good. Learn more.