A new UCSF center at Mission Bay, scheduled to open in the spring of 2019, will offer a unique and powerful array of mental health services to Bay Area adults, children and families, as well as provide a base for research and training to advance the prevention and treatment of mental illness. The center will also include a convening space in which UCSF can host national and international conferences, and where staff can exchange expertise with community and government partners to advance knowledge, training and clinical care.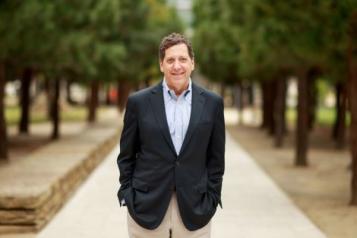 Foremost among the innovations of the new facility, made possible by an anonymous $50 million gift, is a Child, Teen and Family Center, which will provide a state-of-the-art setting for superior, child-focused care, informed by the latest research.
In close proximity to both the UCSF neuroscience research community and the UCSF Benioff Children's Hospital at Mission Bay, the new building – which will also house UCSF's Department of Psychiatry – will provide highly integrated mental and physical healthcare services for children, adolescents and adults in the Bay Area.
The facility will be a centerpiece of UCSF's plan to create a national center for excellence in mental health that encompasses clinical care, research and training. It will house both outpatient services and clinical, "dry lab" research space, and will bring together clinicians and researchers from multiple disciplines to address the most important problems in psychiatry, psychology and related fields – prevention and community outreach, the integration of pediatric and adult medicine with psychiatric care, and the development of novel and improved treatments.
Matthew W. State, MD, PhD, the Oberndorf Family Distinguished Professor and chair of psychiatry at UCSF, a world-renowned researcher on neurodevelopmental disorders, said that the unification of diverse disciplines under one roof embodies the growing recognition that a holistic approach to medical and psychiatric care is best for patients.
"There have been artificial separations between medicine, pediatrics, neurology and psychiatry for far too long. In addition to leading to poorer outcomes and higher costs, these separations have helped foster the stigma surrounding mental illness," said State, whose research focus is on the genetics of autism, Tourette syndrome and related disorders. "With this landmark gift, we are going to break down these barriers, improve the care of our patients and their families, and help erase that stigma."
The new center is the realization of a long-standing goal at UCSF: to respond to the pressing needs of families in the region for world-class mental health care by employing a 21st century vision of psychiatry that embraces and translates the latest research advances in neuroscience, genomics and the social sciences. "This will be a home for faculty and staff who are developing new ways of understanding, preventing and treating mental health issues and tackling the profound societal challenges caused by mental illness," State said.
"This visionary gift, in addition to enabling us to offer state-of-the-art mental health care, will leverage UCSF's preeminent basic and clinical research programs in pediatrics and adolescent medicine to benefit the mental health of children and families," said UCSF Chancellor Sam Hawgood, MBBS. "This gift will advance the field."
The $50 million gift comprises the parcel of land at 2130 Third Street, as well as funds to construct a new building on the site. The building will include its own parking facility. Following its usual practices, UCSF will host meetings in the surrounding neighborhood to present the project and gain input from the community on the design, which is subject to approval of the UC Regents in the November 2016 meeting.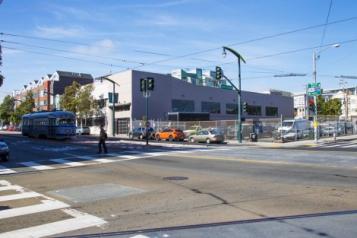 The new 140,000-square-foot facility will be located close to the UCSF Medical Center at Mission Bay and UCSF's thriving neuroscience research community. "This building will be in the heart of our enterprises in basic and clinical neuroscience, which is where the future of psychiatry resides," State said.
The new building will offer a full range of services at a single location, combining outstanding medical and psychiatric care with opportunities for patients and families to participate in cutting-edge clinical research. The facility will include the consultation rooms traditionally seen in psychiatric settings, as well as fully equipped medical clinics and research spaces.
A central goal of the Child, Teen and Family Center is to bring together a wide-ranging set of programs focused on better understanding illness prevention and treatment of children, adolescents and young adults. These currently include UCSF's Young Adult and Family Center; the Center for Health and Community; the STAR Center for Autism Spectrum and Neurodevelopmental Disorders; the Child Trauma Research Program; the Eating Disorders Program; the Hyperactivity, Attention and Learning Problems clinic; the Dyslexia Program; and the Early Psychosis Clinic, among others.
Importantly, the Divisions of Developmental Medicine and of Adolescent and Young Adult Medicine, both part of the Department of Pediatrics, will be co-located in the building, allowing for the full integration of pediatric and mental health care. The Center will also serve as a nexus for collaborations with UCSF Benioff Children's Hospital Oakland, UC Berkeley, and a host of other leading national and international healthcare institutions dedicated to advancing children's mental health.
In addition, an architecturally distinct portion of the new building, accessed via a separate entrance, will provide comprehensive outpatient treatment for adults with mental health concerns. Just as with the child-focused programs, the emphasis will be on patient-centered, integrated medical and psychiatric care.
"One of the exciting new programs we now will be able to create will partner psychiatry with faculty from the world-renowned UCSF Department of Neurology Memory and Aging Center, based at UCSF Mission Bay," State said. "We are just beginning to fully appreciate that mental and physical health are truly inseparable. We need to research this area in much more depth, not only to treat illness more effectively, but to understand how to best promote brain health as we age. To do so, we will launch a clinic that will provide specialized assessment and care of patients with both neurodegenerative disorders and mental health problems and drive research in this vitally important area."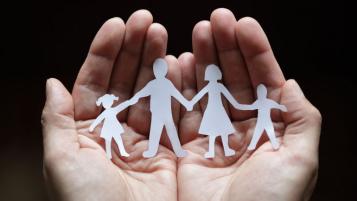 State stressed that the new facility will not supplant the variety of mental health services now available to Bay Area residents, but rather is intended to enhance them. "There is a long-standing, extraordinary effort in community mental health in the San Francisco region. Our aim is to play our part as a first-rate academic medical center, providing research resources and clinical expertise that might not otherwise be readily accessible," State said. "Working together, we can help make the Bay Area the best place for mental health in the country."
Hawgood said the new gift will significantly expand UCSF's commitment to the community. "Public service is one of our core missions. This new facility will help us bring the benefits of UCSF's world-class research and clinical care to the most vulnerable populations in our region."
State added that the new gift is particularly important because the stigma surrounding mental illness can dampen philanthropic support for psychiatry. "This new building is more than bricks and mortar," he said. "It's a powerful statement by the donors and by UCSF – an institution that is respected worldwide for advancing basic science, global health, cancer and HIV/AIDS – that the Bay Area should be the healthiest place in the country to grow up, both physically and mentally."
Further coverage
---
About UCSF Psychiatry
The UCSF Department of Psychiatry and the Langley Porter Psychiatric Institute are among the nation's foremost resources in the fields of child, adolescent, adult and geriatric mental health. Together they constitute one of the largest departments in the UCSF School of Medicine, with a mission focused on research (basic, translational, clinical), teaching, patient care, and public service. UCSF Psychiatry has an organizational structure that crosses all major UCSF sites - Parnassus, Mission Bay, Laurel Heights, Mt. Zion, San Francisco General Hospital and Trauma Center, the San Francisco VA Medical Center and UCSF Fresno.
About UCSF
UC San Francisco (UCSF) is a leading university dedicated to promoting health worldwide through advanced biomedical research, graduate-level education in the life sciences and health professions, and excellence in patient care. It includes top-ranked graduate schools of dentistry, medicine, nursing and pharmacy, a graduate division with nationally renowned programs in basic, biomedical, translational and population sciences, as well as a preeminent biomedical research enterprise and two top-ranked hospitals, UCSF Medical Center and UCSF Benioff Children's Hospital San Francisco.