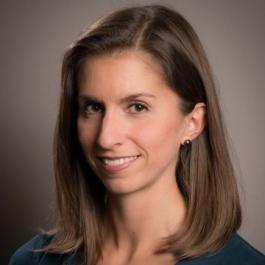 Neuroscience researcher and Assistant Professor of Psychiatry Lisa Gunaydin, PhD, was among the 15 UC San Francisco faculty members named to the first cohort of Chan Zuckerberg Biohub Investigators earlier this week.
The CZ Biohub is an independent nonprofit research organization formed as a collaboration between UCSF, UC Berkeley, and Stanford University with the goal of inventing new tools to accelerate transformative advances in the life sciences. CZ Biohub is funded by a $600 million commitment from Facebook CEO and founder Mark Zuckerberg and pediatrician Priscilla Chan, and it is the first philanthropic science investment made by the Chan Zuckerberg Initiative, which is dedicated to advancing human potential and promoting equality.
The first cohort of CZ Biohub Investigators includes 47 faculty members from the three universities. The group includes both highly accomplished senior professors as well as up-and-coming young faculty. UCSF has nine senior investigators and six junior investigators in the cohort.
Each of the investigators will receive a five-year appointment and up to $1.5 million in unrestricted funding to conduct life science research in their respective areas of expertise.
Gunaydin, who also holds a joint appointment with the UCSF Institute for Neurodegenerative Diseases, seeks to elucidate the cellular and circuit mechanisms underlying major psychiatric diseases. She will use her new funding to carry out optogenetic studies of a genetic mouse model of obsessive-compulsive disorder to elucidate the patterns of abnormal neural activity as a first step in intervening to restore normal behavior.
"CZ Biohub Investigators share our vision of a planet without disease," said Joseph DeRisi, PhD, professor of biochemistry and biophysics at UCSF and co-president of CZ Biohub with Stephen Quake, PhD, of Stanford. "To realize this vision, we are giving some of the world's most creative and brilliant researchers access to groundbreaking technology and the freedom to pursue high-risk research. CZ Biohub Investigators will challenge traditional thinking in pursuit of radical discoveries that will make even the most stubborn and deadly diseases treatable."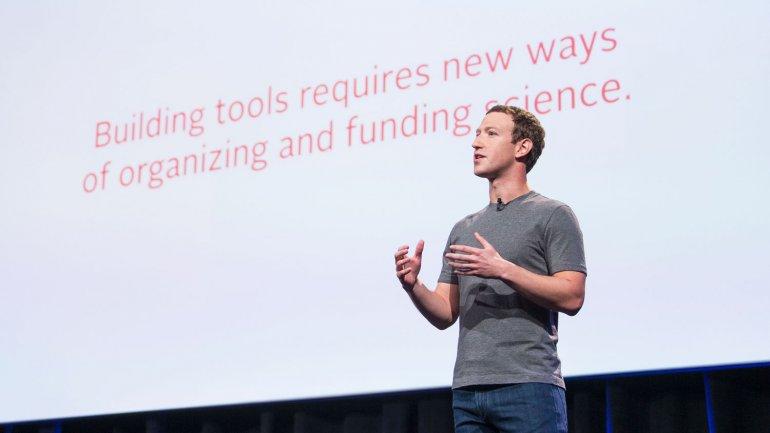 Gunaydin received her doctorate in neuroscience from Stanford University, then worked as a postdoctoral fellow at Stanford and in the laboratory of Anatol Kreitzer, PhD, at UCSF before joining the Department of Psychiatry as a faculty member in May 2016. She has extensive research experience in mouse behavioral analyses and neurophysiology.

As a graduate student, Gunaydin developed a less invasive method for monitoring electrical activity of neurons in freely-moving mice via fiber-optic cable. She has served as author or co-author of eleven academic research studies, her most recent paper exploring the role of the basal ganglia and connected prefrontal regions in the etiology and treatment of obsessive-compulsive disorder, anxiety, and depression.
Further coverage
---
About UCSF Psychiatry
The UCSF Department of Psychiatry and the Langley Porter Psychiatric Institute are among the nation's foremost resources in the fields of child, adolescent, adult, and geriatric mental health. Together they constitute one of the largest departments in the UCSF School of Medicine and the UCSF Weill Institute for Neurosciences, with a mission focused on research (basic, translational, clinical), teaching, patient care and public service.
UCSF Psychiatry conducts its clinical, educational and research efforts at a variety of locations in Northern California, including UCSF campuses at Parnassus Heights, Mission Bay and Laurel Heights, UCSF Medical Center, UCSF Benioff Children's Hospitals, Zuckerberg San Francisco General Hospital and Trauma Center, the San Francisco VA Health Care System and UCSF Fresno.
About the UCSF Weill Institute for Neurosciences
The UCSF Weill Institute for Neurosciences, established by the extraordinary generosity of Joan and Sanford I. "Sandy" Weill, brings together world-class researchers with top-ranked physicians to solve some of the most complex challenges in the human brain.
The UCSF Weill Institute leverages UCSF's unrivaled bench-to-bedside excellence in the neurosciences. It unites three UCSF departments—Neurology, Psychiatry, and Neurological Surgery—that are highly esteemed for both patient care and research, as well as the Neuroscience Graduate Program, a cross-disciplinary alliance of nearly 100 UCSF faculty members from 15 basic-science departments, as well as the UCSF Institute for Neurodegenerative Diseases, a multidisciplinary research center focused on finding effective treatments for Alzheimer's disease, frontotemporal dementia, Parkinson's disease, and other neurodegenerative disorders.
About UCSF
UC San Francisco (UCSF) is a leading university dedicated to promoting health worldwide through advanced biomedical research, graduate-level education in the life sciences and health professions, and excellence in patient care. It includes top-ranked graduate schools of dentistry, medicine, nursing and pharmacy; a graduate division with nationally renowned programs in basic, biomedical, translational and population sciences; and a preeminent biomedical research enterprise. It also includes UCSF Health, which comprises top-ranked hospitals – UCSF Medical Center and UCSF Benioff Children's Hospitals in San Francisco and Oakland – and other partner and affiliated hospitals and healthcare providers throughout the Bay Area.