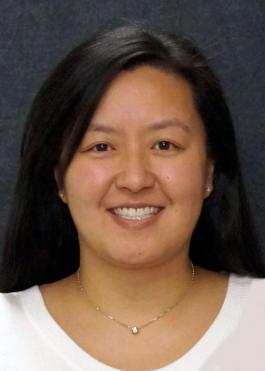 Christine Khuu, MBA, has been selected as the UCSF Department of Psychiatry's new Chief Financial Officer. Khuu, who has served in the role in an interim capacity since December 2016, will be a senior member of the department's management team and will report to Associate Chair for Administration and Finance Marlene J. Guzman, MBA, MEd, MA.

As CFO, Khuu will be responsible for all aspects of the department's finances, including research administration, gifts and endowments, and business operations. She will be tasked with developing, planning and implementing viable funding plans to support UCSF Psychiatry's long-term initiatives while also supervising the department's audit management, internal controls, and risk assessment and abatement functions.

Khuu holds a degree in managerial finance from UC Davis and an MBA from Santa Clara University. Following seven years of work at the UCSF School of Medicine's Academy of Medical Educators, she joined the Department of Psychiatry in 2010 as a division administrator for the UCSF Alliance Health Project. Since 2012, she has served as the department's finance and revenue manager.
"I have experienced firsthand–and benefited tremendously–from Christine's depth of knowledge about the department's finances, her familiarity with UCSF, and her skill with mentoring staff.," said Guzman. "As she assumes the permanent CFO role, I look forward to her bringing these strengths to strategic discussions about future directions for the Department of Psychiatry and Langley Porter Psychiatric Hospital & Clinics."
---
About UCSF Psychiatry
The UCSF Department of Psychiatry and the Langley Porter Psychiatric Institute are among the nation's foremost resources in the fields of child, adolescent, adult, and geriatric mental health. Together they constitute one of the largest departments in the UCSF School of Medicine and the UCSF Weill Institute for Neurosciences, with a mission focused on research (basic, translational, clinical), teaching, patient care and public service.
UCSF Psychiatry conducts its clinical, educational and research efforts at a variety of locations in Northern California, including UCSF campuses at Parnassus Heights, Mission Bay and Laurel Heights, UCSF Medical Center, UCSF Benioff Children's Hospitals, Zuckerberg San Francisco General Hospital and Trauma Center, the San Francisco VA Health Care System and UCSF Fresno.
About the UCSF Weill Institute for Neurosciences
The UCSF Weill Institute for Neurosciences, established by the extraordinary generosity of Joan and Sanford I. "Sandy" Weill, brings together world-class researchers with top-ranked physicians to solve some of the most complex challenges in the human brain.
The UCSF Weill Institute leverages UCSF's unrivaled bench-to-bedside excellence in the neurosciences. It unites three UCSF departments—Neurology, Psychiatry, and Neurological Surgery—that are highly esteemed for both patient care and research, as well as the Neuroscience Graduate Program, a cross-disciplinary alliance of nearly 100 UCSF faculty members from 15 basic-science departments, as well as the UCSF Institute for Neurodegenerative Diseases, a multidisciplinary research center focused on finding effective treatments for Alzheimer's disease, frontotemporal dementia, Parkinson's disease, and other neurodegenerative disorders.
About UCSF
UC San Francisco (UCSF) is a leading university dedicated to promoting health worldwide through advanced biomedical research, graduate-level education in the life sciences and health professions, and excellence in patient care. It includes top-ranked graduate schools of dentistry, medicine, nursing and pharmacy; a graduate division with nationally renowned programs in basic, biomedical, translational and population sciences; and a preeminent biomedical research enterprise. It also includes UCSF Health, which comprises top-ranked hospitals – UCSF Medical Center and UCSF Benioff Children's Hospitals in San Francisco and Oakland – and other partner and affiliated hospitals and healthcare providers throughout the Bay Area.