Noted ethnic identity, multicultural counseling, and adolescent mental health researcher Teresa LaFromboise, PhD, will deliver the 18th Evelyn Lee Visiting Scholar Lecture in Cultural Competency and Diversity on Wednesday, October 11, 2023, as part of the UCSF Child and Adolescent Psychiatry and Behavioral Sciences Grand Rounds series. An Indiana native of American Indian (Miami Nation) and European descent, she is best known for her work in American Indian adolescent suicide prevention.
Her lecture, "Development, Evaluation, and Dissemination of the American Indian Life Skills Suicide Prevention Intervention," will begin at 12:00 p.m. PDT in the UCSF Nancy Friend Pritzker Psychiatry Building's Lisa Stone Pritzker Auditorium and Convening Center. It will also be streamed live via Zoom. The lecture is free and open to the public, but advance registration is required. For more information and to register, visit psychiatry.ucsf.edu/lee.
A leading voice in the AI/AN mental health research community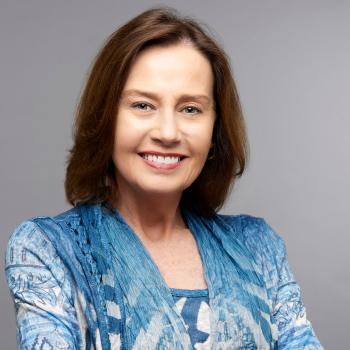 Teresa LaFromboise, PhD, is a counseling psychologist by training and a professor of education in Developmental and Psychological Sciences at the Stanford Graduate School of Education, as well as the director of Native American studies at the Stanford School of Humanities and Sciences' Center for the Comparative Study of Race and Ethnicity. Her research has focused on efforts of non-dominant racial/ethnic groups to thrive in the face of adversity including acculturation demands, discrimination, and major life challenges. She has extensive experience in developing and testing school and community-based psychological interventions with American Indian and Alaska Native (AI/AN) adolescents, as exemplified in the American Indian Life Skills Curriculum (AILS).
LaFromboise began her career as a middle school art and language arts teacher with the Turtle Mountain Band of Chippewa and later the Saginaw Chippewa in Michigan, where she also worked with the Johnson-O'Malley Program. Noticing that 80% of the American Indian students on the Saginaw Chippewa reservation were dropping out of school, she sponsored a group of her students to participate in Suitcase Theatre, a national youth performing arts program that aimed to empower youth and promote respect for cultural diversity. As LaFromboise became more aware of how limited her opportunities were, as a teacher, to impact student issues, she wrote a grant that was funded to provide counseling services for the Saginaw Chippewa middle school students. Shen then moved to Norman, Oklahoma, where she worked as a teacher for homebound students and began her graduate studies, focusing on mental health issues among American Indians. LaFromboise began her doctoral education at the University of Oklahoma fully intending to provide clinical services to American Indians, but as she became aware of the lack of published research addressing American Indians, her focus shifted to a career in academics and research. LaFromboise received her PhD in counseling psychology from the University of Oklahoma in 1979. She served on the faculty at the University of Nebraska-Lincoln and the University of Wisconsin-Madison before going to Stanford University.
She has long-standing collaborations with tribal communities in the area of AI/AN education and health. LaFromboise contributes to the Centers for American Indian and Alaska Native Health at the University of Colorado School of Public Health and the Child Health Research Institute at the Stanford University School of Medicine. In addition to extensive clinical experience with AI/AN populations, she chairs the Native American Studies program at Stanford University. She is a past president of the Society of Indian Psychologists, a fellow of the American Psychological Association, a fellow of the Association for Psychological Science, and a past member of the Committee on Rural Health of the American Psychological Association. She is currently conducting research in a community-initiated study of school belonging, cultural revitalization, and academic engagement in a reservation secondary school and tribal college.
Lecture series honors former faculty member and champion of diversity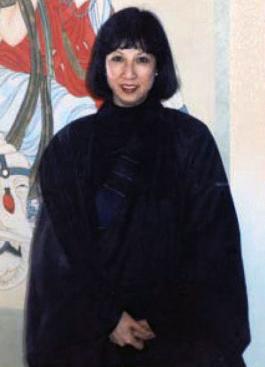 The annual Dr. Evelyn Lee Visiting Scholar Lecture in Cultural Competency and Diversity is sponsored by the UCSF Department of Psychiatry and Behavioral Sciences Diversity Committee in remembrance of Evelyn Lee, EdD, who served as a clinical faculty member for more than twenty years before her passing in 2003. She was widely respected and loved in the mental health field and the Asian-American community as a clinician, administrator, teacher, author, community advocate, and humanitarian. The lectureship aims to further her mission of expanding diversity, equity and inclusion in the field of mental health by bringing prominent experts to share their experiences and expertise with UCSF trainees, faculty, and staff.
Lee was born in Macau and received her BA in social work at Chung Chi College of the Chinese University of Hong Kong and an MSSA in social work from Case Western Reserve University. She worked at Boston's South Cove Community Health Center from 1976 to 1980 as the director of mental health, social services, and health education before moving on to receive her doctorate in mental health administration at the University of Massachusetts (Amherst). Between 1980 and 1982, Lee served as a social science analyst for the federal government in Washington, D.C.
She joined UCSF in 1982 as an assistant clinical professor and director of the Asian Focus Psychiatric Inpatient Unit at San Francisco General Hospital (SFGH) as its program director, rising to the rank of clinical professor in 1999. In addition to her work at UCSF and SFGH, Lee served as executive director of San Francisco-area mental health agency Richmond Area Multi-Services and authored more than 30 publications fostering cultural competence and cross-cultural communication in mental health, including the widely used parenting teens handbook, "Ten Principles for Raising Chinese American Teens," which was subsequently translated and adapted into Chinese and Vietnamese. In 1988, she founded the first-ever Chinese Family Alliance of Mentally Ill, and four years later helped organize the NICOS Chinese Health Coalition, both in San Francisco.
This event was originally scheduled to be held on October 18, 2022, but was postponed until 2023 due to unavoidable scheduling conflicts. Previous lectureship recipients include Helena Hansen, MD, PhD; Francis G. Lu, MD; Eliseo Pérez-Stable, MD; Elyn R. Saks, PhD, JD; Altha Stewart, MD; and Lonnie Snowden, PhD.
 
---
About UCSF Psychiatry and Behavioral Sciences
The UCSF Department of Psychiatry and Behavioral Sciences and the Langley Porter Psychiatric Institute are among the nation's foremost resources in the fields of child, adolescent, adult, and geriatric mental health. Together they constitute one of the largest departments in the UCSF School of Medicine and the UCSF Weill Institute for Neurosciences, with a mission focused on research (basic, translational, clinical), teaching, patient care, and public service.
UCSF Psychiatry and Behavioral Sciences conducts its clinical, educational, and research efforts at a variety of locations in Northern California, including the UCSF Nancy Friend Pritzker Psychiatry Building; UCSF Langley Porter Psychiatric Hospital; UCSF Medical Centers at Parnassus Heights, Mission Bay, and Mount Zion; UCSF Benioff Children's Hospitals in San Francisco and Oakland; Zuckerberg San Francisco General Hospital and Trauma Center; the San Francisco VA Health Care System; UCSF Fresno; and numerous community-based sites around the San Francisco Bay Area.
About the UCSF Weill Institute for Neurosciences
The UCSF Weill Institute for Neurosciences, established by the extraordinary generosity of Joan and Sanford I. "Sandy" Weill, brings together world-class researchers with top-ranked physicians to solve some of the most complex challenges in the human brain.
The UCSF Weill Institute leverages UCSF's unrivaled bench-to-bedside excellence in the neurosciences. It unites three UCSF departments—Psychiatry and Behavioral Sciences, Neurology, and Neurological Surgery—that are highly esteemed for both patient care and research, as well as the Neuroscience Graduate Program, a cross-disciplinary alliance of nearly 100 UCSF faculty members from 15 basic-science departments, as well as the UCSF Institute for Neurodegenerative Diseases, a multidisciplinary research center focused on finding effective treatments for Alzheimer's disease, frontotemporal dementia, Parkinson's disease, and other neurodegenerative disorders.
About UCSF
The University of California, San Francisco (UCSF) is exclusively focused on the health sciences and is dedicated to promoting health worldwide through advanced biomedical research, graduate-level education in the life sciences and health professions, and excellence in patient care. UCSF Health, which serves as UCSF's primary academic medical center, includes top-ranked specialty hospitals and other clinical programs, and has affiliations throughout the Bay Area.