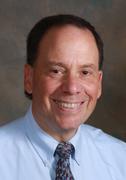 Thomas L. Lowe, MD
, has announced his retirement from UCSF, effective Monday, June 29. Lowe has been the director of the UCSF Tourette's and Tic Disorder Clinic at LPPI since 1983, and has also served as the director of Laboratory of Pediatric Neurochemistry (1983-1997) and the Children's Inpatient Psychiatry Service (1987-1989). He has provided consultation to the McAuley Institute at St. Mary's Hospital, Letterman Army Medical Center and the Tourette's Syndrome Association as well.
Lowe's undergraduate and medical degrees are from the University of Michigan. He completed his residency at University of Rochester and a child and research fellowship at the Yale Child Study Center, and received a two-year National Research Service Award from NIMH. Before joining UCSF in 1983, he held faculty positions at the Center for Disease Control and the University of South Florida. Over the years, he has given many invited presentations worldwide and has authored numerous publications, particularly in the area of tics and Tourette's Disorder. He has been an active instructor in the residency program and the child and adolescent psychiatry fellowship, and has served on a number of departmental committees.
Lowe will return on active recall in August to continue his outcome research following patients with Tourette's while maintaining a private practice.