School of Medicine Dean Talmadge E. King, Jr., MD, announced today that Christina Mangurian, MD, MAS, and Scott Zeller, MD, have been selected as the recipients of the 2022 J. Elliot Royer Award in Psychiatry. The honor, which includes a substantial cash prize, is awarded to two psychiatrists every other year—an academic psychiatrist and a community-based practitioner. Both will be formally presented with their awards at a department faculty meeting in September.
The awards were established in 1962 by late Oakland physician J. Elliot Royer, MD, as a bequest in his will to recognize those active in the medical field in San Francisco, Alameda, or Contra Costa counties that have made the most significant contribution to the advancement of psychiatry or neurology during the year. His will specified the eligibility criteria, selection process, and amount of the annual award, which alternates each year between neurology and psychiatry. Originally awarded to a single individual each cycle, the award was expanded in 2000 to recognize both an academic psychiatrist and a community-based practitioner who have made high-impact scholarly and creative contributions to the field.
Royer Award for Excellence in Academic Psychiatry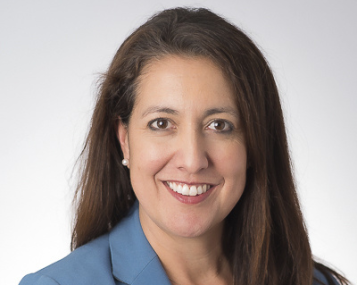 The Royer Award for Excellence in Academic Psychiatry will be awarded to Professor of Clinical Psychiatry and Epidemiology & Biostatistics Christina Mangurian, MD, MAS. She joined the UCSF Department of Psychiatry and Behavioral Sciences as a faculty member in 2009, where she serves as director of the UCSF Public Psychiatry Fellowship and recently completed her term as the department's Vice Chair for Diversity and Health Equity. She is also a faculty member at the UCSF Center for Vulnerable Populations, where she founded and directs the UCSF Program of Research on Mental Health Integration Among Underserved and Minority Populations (PReMIUM), as well as the Philip R. Lee Institute for Health Policy Studies.
Mangurian strives to use her clinical experience to break down silos in our health care delivery system to improve the quality of care for people with serious mental illness. Her extensive and wide-ranging grants and publications reflect her passion for improving care for people with mental illness – accounting for all aspects of their health, both physical and mental. Her research endeavors focus on improving medical care received by people with severe mental illness, gender equity and diversity-related studies, public psychiatry, and informal caregiving.
She has authored or co-authored 118 peer-reviewed reports in prominent journals and is widely and consistently regarded as a national leader in academic psychiatry. Mangurian is the recipient of the NARSAD Young Investigator Award, the Sidney R Baer Foundation Young Investigator research grant, the Association of Medicine and Psychiatry Innovative Models for Integrated Care Award, the American Psychiatric Association Health Services Research Award, the UCSF Chancellor's Award for the Advancement of Women, the UCSF Academic Senate Mentorship Award, and was named a John A. Watson Faculty Scholar in 2015. She is also a former chair of the American Psychiatric Association's Council on Minority Mental Health and Health Disparities.
Royer Award for Excellence in Community Psychiatry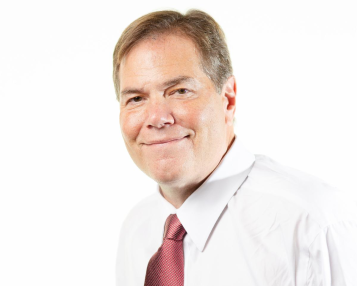 The Royer Award for Excellence in Community Psychiatry will be awarded to Scott Zeller, MD, Vice President for the Acute Psychiatry Division at Vituity. He is an internationally recognized expert in psychiatric emergency care who has personally cared for over 80,000 patients in his more than 30 years of practice.
Zeller is the creator of the Emergency Psychiatric Assessment, Treatment and Healing (EmPATH) Unit. These units promptly accept all medically appropriate patients in a behavioral health crisis, even those on involuntary psychiatric detention. Because of his work, patients experiencing a psychiatry emergency are more likely to receive the appropriate level of care in the appropriate setting.
He has devoted countless hours to sharing his knowledge and experience with others and has consulted for over 50 hospitals and state associations to improve behavioral health care.
 
---
About UCSF Psychiatry and Behavioral Sciences
The UCSF Department of Psychiatry and Behavioral Sciences and the Langley Porter Psychiatric Institute are among the nation's foremost resources in the fields of child, adolescent, adult, and geriatric mental health. Together they constitute one of the largest departments in the UCSF School of Medicine and the UCSF Weill Institute for Neurosciences, with a mission focused on research (basic, translational, clinical), teaching, patient care, and public service.
UCSF Psychiatry and Behavioral Sciences conducts its clinical, educational, and research efforts at a variety of locations in Northern California, including the UCSF Nancy Friend Pritzker Psychiatry Building; UCSF Langley Porter Psychiatric Hospital; UCSF Medical Centers at Parnassus Heights, Mission Bay, and Mount Zion; UCSF Benioff Children's Hospitals in San Francisco and Oakland; Zuckerberg San Francisco General Hospital and Trauma Center; the San Francisco VA Health Care System; UCSF Fresno; and numerous community-based sites around the San Francisco Bay Area.
About the UCSF Weill Institute for Neurosciences
The UCSF Weill Institute for Neurosciences, established by the extraordinary generosity of Joan and Sanford I. "Sandy" Weill, brings together world-class researchers with top-ranked physicians to solve some of the most complex challenges in the human brain.
The UCSF Weill Institute leverages UCSF's unrivaled bench-to-bedside excellence in the neurosciences. It unites three UCSF departments—Psychiatry and Behavioral Sciences, Neurology, and Neurological Surgery—that are highly esteemed for both patient care and research, as well as the Neuroscience Graduate Program, a cross-disciplinary alliance of nearly 100 UCSF faculty members from 15 basic-science departments, as well as the UCSF Institute for Neurodegenerative Diseases, a multidisciplinary research center focused on finding effective treatments for Alzheimer's disease, frontotemporal dementia, Parkinson's disease, and other neurodegenerative disorders.
About UCSF
The University of California, San Francisco (UCSF) is exclusively focused on the health sciences and is dedicated to promoting health worldwide through advanced biomedical research, graduate-level education in the life sciences and health professions, and excellence in patient care. UCSF Health, which serves as UCSF's primary academic medical center, includes top-ranked specialty hospitals and other clinical programs, and has affiliations throughout the Bay Area.