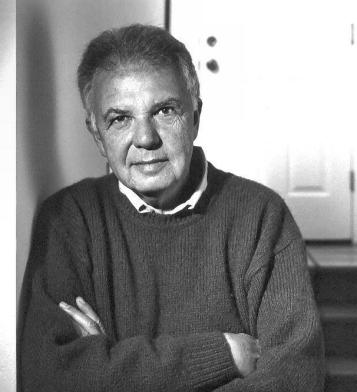 Morton (Mort) A. Lieberman, PhD, a renowned psychologist whose career spanned five decades at the University of Chicago and University of California, San Francisco, recently passed away at the age of 87. As a dedicated clinician, researcher, and educator, he was well-known as a leading expert in the fields of psychology of aging and group therapy.
Lieberman received his PhD in social psychology from the University of Chicago in 1956, where he also began his career as a clinician and academic faculty member in the Departments of Psychiatry and Behavioral Sciences (Human Development). After 26 years in Chicago, he joined the faculty of the UCSF Department of Psychiatry in 1982, where he continued his work and served in a number of important leadership positions, including as director of the UCSF Aging and Mental Health Program (1985–1992), UCSF Alzheimer's Center (1986–1998), UCSF Aging and Mental Health Fellowship (1984–1988), UCSF Human Development and Aging Fellowship Program (1985–1989), and co-director of the multi-campus UC Self-Help Research Center (1987–1993). He also held visiting appointments at Stanford University, University of Wisconsin–Madison, and the Tavistock Institute.
A highly respected researcher, his work focused on adult development and the impact of change induction groups. He conducted numerous studies as a research scientist with support from the U.S. Public Health Service and National Institutes of Health, and authored more than 150 research publications. He also wrote, co-wrote, or edited more than a half-dozen books, including Psychotherapy Through the Group Process (1964), Arab and Jew in Israel: A Case Study in a Human Relations Approach to Conflict (1969), Last Home for the Aged: Institutionalization Effects and Their Cause (1976), The Experience of Old Age: Stress, Coping, and Survival (1983), and Doors Closed, Doors Opened: Widowhood, Grief, and Growth (1996).
Lieberman's work as an educator and mentor has left an indelible mark on the study and practice of psychology. Over the course of his career, he chaired the dissertation committees for approximately 50 doctoral students, many of whom have gone on to enjoy considerable academic success in their own right.
Although he formally retired from UCSF in 2006 ;as a professor emeritus, Lieberman continued to research the use of the internet for helping people facing major illness-related challenges. His work resulted in several additional scientific articles being issued during his retirement, the last of which was published in 2014.
Services for Lieberman will be held at 1 p.m. on Wednesday, February 27, 2019, at Fernwood Cemetery in Mill Valley, Calif. All are welcome to attend.