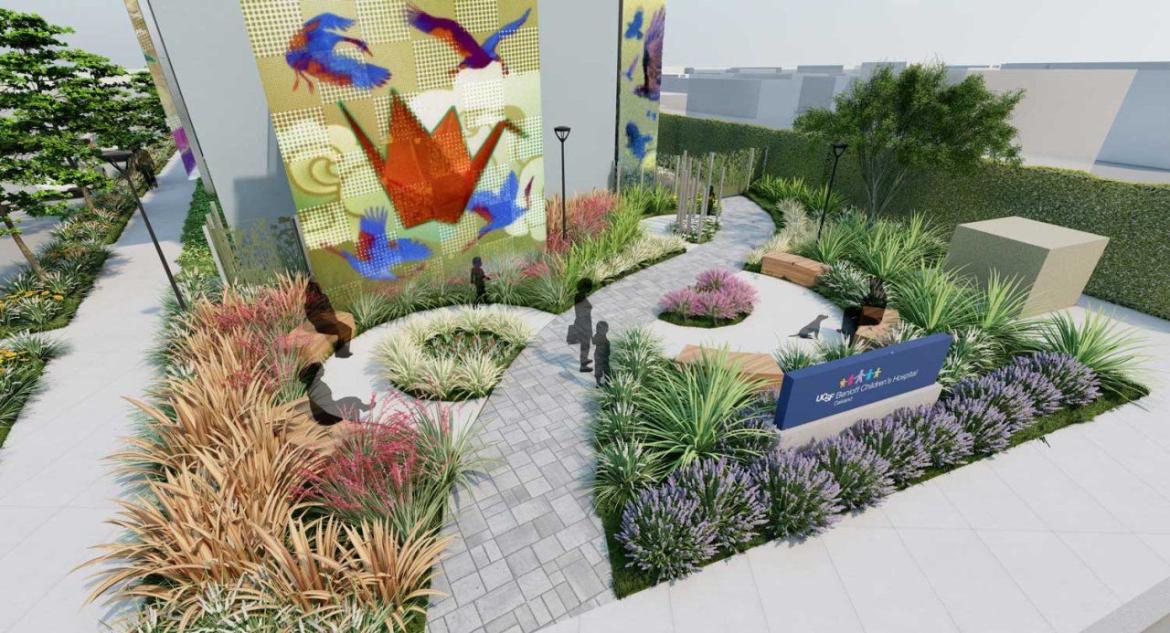 UCSF Benioff Children's Hospital Oakland has opened its first stand-alone outpatient mental health services building dedicated to children and youth, as part of its ongoing efforts to address the rising need for pediatric mental health services in Oakland and the region.
Leveraging more than $5 million in philanthropic support, the hospital has transformed a 12,500-square-foot former human resources building on the corner of Martin Luther King Boulevard and 53rd Street into more than 20 private and family therapy rooms, as well as space for its growing team of mental health clinicians. The facility will enable the Oakland hospital to expand beyond the 14,000 mental health visits it provides each year for local children, helping to address the demand for pediatric adolescent and family mental health care.
"There is a dire need for increased pediatric mental health services locally and nationwide. Helping to address this need for Oakland and East Bay youth, regardless of their ability to pay, is part of our ongoing commitment to this community," said Matt Cook, president, UCSF Benioff Children's Hospitals. "Being able to expand our outpatient capacity, in addition to building a new hospital building with inpatient mental health beds in Oakland, is a meaningful step toward closing the gap."
First of many hospital campus upgrades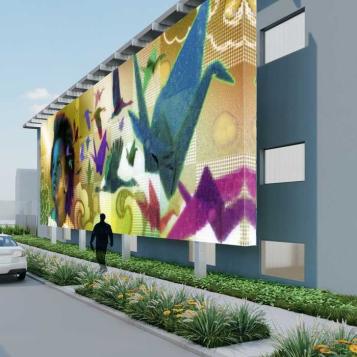 The new physical space builds on the UCSF Benioff Children's Hospitals' efforts to expand mental health services for children and teens throughout Northern California, including the UCSF Department of Psychiatry and Behavioral Sciences' innovative Child & Adolescent Psychiatry Portal program. Launched in 2018 to help address the acute shortage of mental health services for children in Oakland and the East Bay, the CAPP program trains primary care providers throughout California to recognize, diagnose and provide frontline care for what the CDC estimates to be one in five children who experience mental and behavioral health challenges each year in the U.S.
This renovated pediatric behavioral health building is designed to create a calming space for patients and families. Exterior improvements, currently pending city approvals, include a landscaped sensory garden and welcoming entryway, more visually appealing exterior and community art designed by a local artist. Services will include the assistance of a patient navigator who will evaluate and refer patients and their families to community resources to address their needs and provide the appropriate level of care.
Renovations to this building are among the first steps in the hospital's overall plans to modernize the century-old pediatric hospital campus, while creating a safe and soothing atmosphere that is conducive to healing. Other pending construction projects include construction of a new administrative services building on 52nd and Dover streets and, ultimately, an eight-story seismically sound hospital building with an expanded emergency department, private patient rooms and a wing of hospital beds dedicated to inpatient mental health care.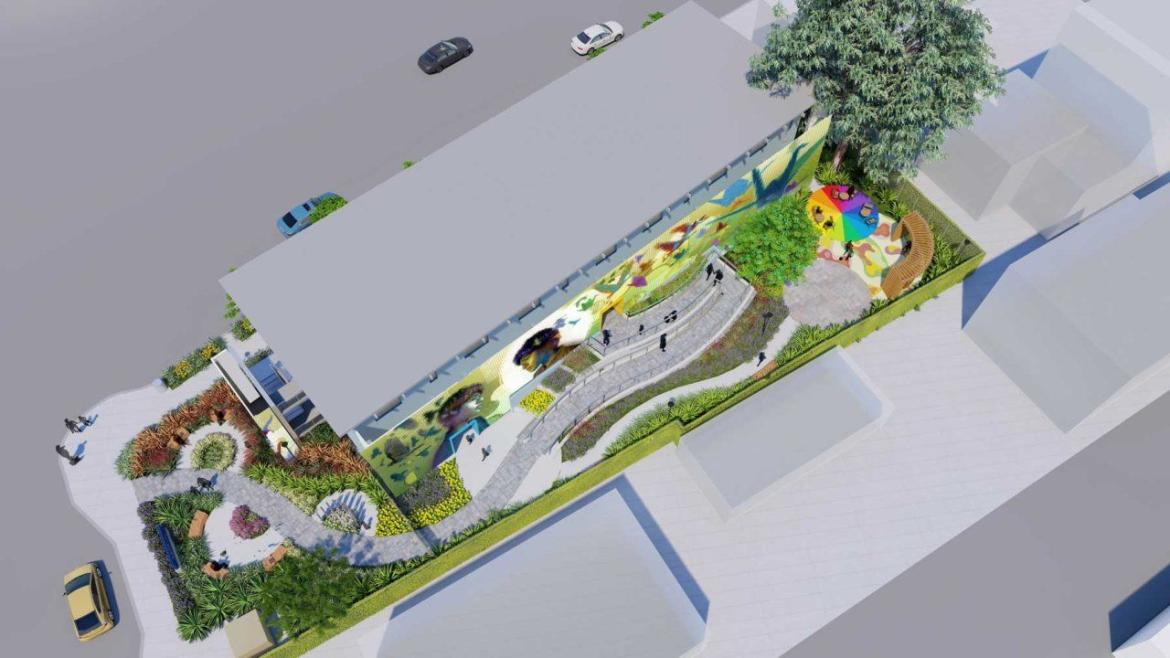 ---
About UCSF Psychiatry and Behavioral Sciences
The UCSF Department of Psychiatry and Behavioral Sciences and the Langley Porter Psychiatric Institute are among the nation's foremost resources in the fields of child, adolescent, adult, and geriatric mental health. Together they constitute one of the largest departments in the UCSF School of Medicine and the UCSF Weill Institute for Neurosciences, with a mission focused on research (basic, translational, clinical), teaching, patient care, and public service.
UCSF Psychiatry and Behavioral Sciences conducts its clinical, educational, and research efforts at a variety of locations in Northern California, including the UCSF Nancy Friend Pritzker Psychiatry Building; UCSF Langley Porter Psychiatric Hospital; UCSF Medical Centers at Parnassus Heights, Mission Bay, and Mount Zion; UCSF Benioff Children's Hospitals in San Francisco and Oakland; Zuckerberg San Francisco General Hospital and Trauma Center; the San Francisco VA Health Care System; UCSF Fresno; and numerous community-based sites around the San Francisco Bay Area.
About the UCSF Weill Institute for Neurosciences
The UCSF Weill Institute for Neurosciences, established by the extraordinary generosity of Joan and Sanford I. "Sandy" Weill, brings together world-class researchers with top-ranked physicians to solve some of the most complex challenges in the human brain.
The UCSF Weill Institute leverages UCSF's unrivaled bench-to-bedside excellence in the neurosciences. It unites three UCSF departments—Psychiatry and Behavioral Sciences, Neurology, and Neurological Surgery—that are highly esteemed for both patient care and research, as well as the Neuroscience Graduate Program, a cross-disciplinary alliance of nearly 100 UCSF faculty members from 15 basic-science departments, as well as the UCSF Institute for Neurodegenerative Diseases, a multidisciplinary research center focused on finding effective treatments for Alzheimer's disease, frontotemporal dementia, Parkinson's disease, and other neurodegenerative disorders.
About UCSF
The University of California, San Francisco (UCSF) is exclusively focused on the health sciences and is dedicated to promoting health worldwide through advanced biomedical research, graduate-level education in the life sciences and health professions, and excellence in patient care. UCSF Health, which serves as UCSF's primary academic medical center, includes top-ranked specialty hospitals and other clinical programs, and has affiliations throughout the Bay Area.