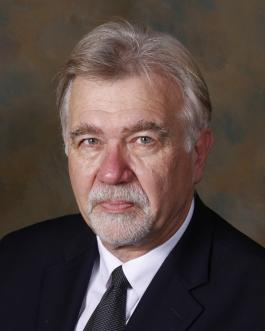 The Accreditation Council for Continuing Medical Education (ACCME) announced that
Victor I. Reus, MD
,
was elected 2015 Vice Chair of the ACCME
during its most recent annual meeting of the Board of Directors in Chicago.
Reus is the former Director and Vice Chair of the American Board of Psychiatry and Neurology, as well as former Chair of the Residency Review Committee for psychiatry of the Accreditation Council for Graduate Medical Education. He currently chairs the Treatment Guideline Writing Committee of the American Psychiatric Association, as well as the UCSF Parnassus Campus Committee on Human Research. In 2009, he was awarded the American Psychiatric Association/National Institute of Mental Health Vestermark Psychiatry Educator Award for his contributions to psychiatric education and physician evaluation.
The
ACCME
is a nonprofit organization responsible for accrediting institutions that offer continuing medical education (CME) through a voluntary, self-regulatory system. The ACCME also has a system for recognizing state medical societies as accreditors for local organizations offering CME. Their mission is to identify, develop, and promote standards for quality CME that improves healthcare for patients and their communities. There are approximately 2,000 accredited CME providers within the ACCME accreditation system, whose activities educate more than 24 million healthcare practitioner participants annually.