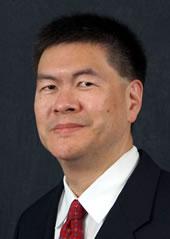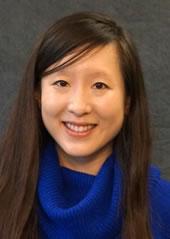 In the first functional magnetic resonance imaging (MRI) study combining multimodal functional connectivity methods to investigate adolescent major depressive disorder (MDD), lead author
Tiffany Ho, PhD
, and senior author 
Tony T. Yang, MD, PhD
, both from the UCSF Department of Psychiatry, found evidence of hyperconnectivity in the default mode network of adolescent MDD during active emotional processing that persisted during resting-state conditions. Moreover, the study found that earlier age of depressive onset was significantly associated with greater default mode network hyperconnectivity.
The default mode network is a key intrinsic functional brain network that is more active during rest than task processing states, and is heavily implicated in self-referential processing, rumination, and MDD. However, previous work in both adult and adolescent MDD yielded inconsistent findings and focused only on the default mode network during rest. This study is the first to show persistent and "inflexible" hyperconnectivity of the default mode network in MDD and suggests that default mode hyperconnectivity may emerge at particular developmental stages or as markers of disease progression. Furthermore, this study underscores the complex and dynamic facets of functional brain networks and highlights the adolescent brain in particular as an area that could benefit from multimodal neuroimaging research in the context of both basic and clinical investigations.
The findings,
published in the November 2015 issue of Biological Psychiatry
, have been featured by the journal with commentary from Diego A. Pizzagalli, PhD, Professor of Psychiatry at Harvard Medical School. Additional study authors from UCSF include
Colm Connolly, PhD
;
Eva Henje Blom, MD, PhD
;
Kaja Z. LeWinn, ScD
; and 
Irina Strigo, PhD
.  
About UCSF Psychiatry
The UCSF Department of Psychiatry and the Langley Porter Psychiatric Institute are among the nation's foremost resources in the fields of child, adolescent, adult and geriatric mental health. Together they constitute one of the largest departments in the UCSF School of Medicine, with a mission focused on research (basic, translational, clinical), teaching, patient care, and public service. UCSF Psychiatry has an organizational structure that crosses all major UCSF sites - Parnassus, Mission Bay, Laurel Heights, Mt. Zion, Zuckerberg San Francisco General Hospital and Trauma Center, the San Francisco VA Medical Center, and UCSF Fresno.
About UCSF
UC San Francisco (UCSF) is a leading university dedicated to promoting health worldwide through advanced biomedical research, graduate-level education in the life sciences and health professions, and excellence in patient care. It includes top-ranked graduate schools of dentistry, medicine, nursing and pharmacy, a graduate division with nationally renowned programs in basic, biomedical, translational and population sciences, as well as a preeminent biomedical research enterprise and two top-ranked hospitals, UCSF Medical Center and UCSF Benioff Children's Hospital San Francisco.