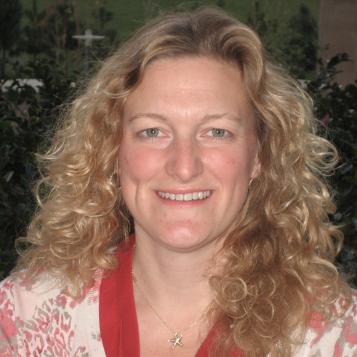 UC San Francisco faculty member Susan Voglmaier, MD, PhD, a professor in the Department of Psychiatry and Behavioral Sciences and member of the UCSF Weill Institute for Neurosciences, received a 2022-2023 UCSF Excellence and Innovation Award in Graduate Medical Education during a virtual ceremony on June 12.
The award is bestowed annually on those who have demonstrated a commitment to advancing graduate medical education at UCSF through educational and clinical quality improvement, service excellence, and innovation, and have demonstrated excellence in: 
Educational leadership at UCSF or nationally
Participation in innovative GME-related projects
Extraordinary efforts to address resident/fellow needs and well-being
Other contributions to improving graduate medical education at UCSF or nationally
 
Voglmaier is a co-director of the UCSF Psychiatry Research Resident Training Program (RRTP), which provides a comprehensive program to support and nurture psychiatry residents interested in pursuing careers in mental health-related clinical, translational, and basic science research. Partially funded by the National Institute of Mental Health, the program offers neuroscience workshops, leadership experiences, and individualized training to allow psychiatrist-scientists to establish and maintain the running of scientific research projects alongside their clinical training. It also continues to support the career development of RRTP residents after the conclusion of their residency by providing assistance with postdoctoral fellowships and mentored career awards. 
Voglmaier received her medical degree and a doctorate in neuroscience from Johns Hopkins University and trained at UCSF for her psychiatric residency and postdoctoral fellowship, becoming one of the first RRTP graduates in the process. She joined the department's faculty in 2007 and has a strong interest in fostering the integration of biological and psychological approaches to neuropsychiatric disease.
Her lab has developed precise optical tools to investigate the mechanisms that control neurotransmitter release over the course of synapse development. The long-term goal of her research is to gain insight into the pathophysiology of neuropsychiatric diseases and aid the development of novel therapeutics that alter synaptic transmission and behavior by altering neurotransmitter release.
 
---
About UCSF Psychiatry and Behavioral Sciences
The UCSF Department of Psychiatry and Behavioral Sciences and the Langley Porter Psychiatric Institute are among the nation's foremost resources in the fields of child, adolescent, adult, and geriatric mental health. Together they constitute one of the largest departments in the UCSF School of Medicine and the UCSF Weill Institute for Neurosciences, with a mission focused on research (basic, translational, clinical), teaching, patient care, and public service.
UCSF Psychiatry and Behavioral Sciences conducts its clinical, educational, and research efforts at a variety of locations in Northern California, including the UCSF Nancy Friend Pritzker Psychiatry Building; UCSF Langley Porter Psychiatric Hospital; UCSF Medical Centers at Parnassus Heights, Mission Bay, and Mount Zion; UCSF Benioff Children's Hospitals in San Francisco and Oakland; Zuckerberg San Francisco General Hospital and Trauma Center; the San Francisco VA Health Care System; UCSF Fresno; and numerous community-based sites around the San Francisco Bay Area.
About the UCSF Weill Institute for Neurosciences
The UCSF Weill Institute for Neurosciences, established by the extraordinary generosity of Joan and Sanford I. "Sandy" Weill, brings together world-class researchers with top-ranked physicians to solve some of the most complex challenges in the human brain.
The UCSF Weill Institute leverages UCSF's unrivaled bench-to-bedside excellence in the neurosciences. It unites three UCSF departments—Psychiatry and Behavioral Sciences, Neurology, and Neurological Surgery—that are highly esteemed for both patient care and research, as well as the Neuroscience Graduate Program, a cross-disciplinary alliance of nearly 100 UCSF faculty members from 15 basic-science departments, as well as the UCSF Institute for Neurodegenerative Diseases, a multidisciplinary research center focused on finding effective treatments for Alzheimer's disease, frontotemporal dementia, Parkinson's disease, and other neurodegenerative disorders.
About UCSF
The University of California, San Francisco (UCSF) is exclusively focused on the health sciences and is dedicated to promoting health worldwide through advanced biomedical research, graduate-level education in the life sciences and health professions, and excellence in patient care. UCSF Health, which serves as UCSF's primary academic medical center, includes top-ranked specialty hospitals and other clinical programs, and has affiliations throughout the Bay Area.