Following the retirement of UCSF Depression Center Director Stuart Eisendrath, MD, the UCSF School of Nursing's Sandra Weiss, PhD, DNSc, and longtime department faculty member Owen Wolkowitz, MD, have been appointed as the center's new co-directors. Both have previously served on the center's faculty.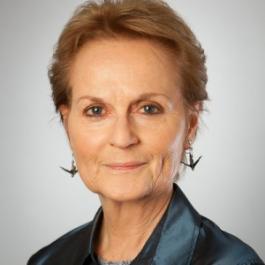 Weiss is a Professor and the Robert & Delphine Eschbach Endowed Chair in Mental Health in the Department of Community Health Systems in the UCSF School of Nursing. She has a PhD in biological and developmental psychology from UC Berkeley and a doctorate in nursing science from UCSF, with a specialty in child and family mental health. Her clinical background involves both inpatient psychiatry and community mental health, as well as consultation liaison and crisis intervention. Over the course of her career, Weiss has been director of the Child and Adolescent Psych-Mental Health Program, Associate Dean for Academic Programs, director of the Center on Family Health Studies, and director of the Robert Wood Johnson Postdoctoral Scholars Program in the School of Nursing. She has also served as Associate Vice Provost for Research in the UC Office of the President.
Her current NIH-funded research focuses on the effects of stress hormones and inflammatory biomarkers during pregnancy and the postpartum on maternal depression as well as on development of the HPA axis and emotion dysregulation in early childhood. Weiss is also co-PI of a national multi-site study that is characterizing depressive symptoms, family history of mood disorders, comorbidity, and treatment of women who are being cared for in non-psychiatric settings. She is on the Board of the National Network of Depression Centers (NNDC), serves as a scientific review group member for NIH, and is a reviewer for multiple journals, including
the Journal of Affective Disorders
and
Depression and Anxiety
.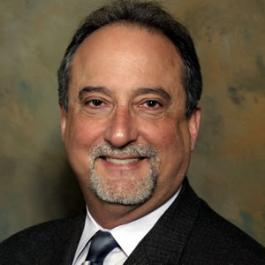 Wolkowitz is a Professor of Psychiatry and director of the UCSF Psychopharmacology Assessment Clinic. He has served on the faculty of the UCSF School of Medicine for over 20 years. Prior to that, he received his psychiatric training at Stanford University and completed a fellowship in psychopharmacology at the National Institute of Mental Health. His teaching, clinical work and research are in the areas of stress, depression, and anxiety disorders. His interests include the effects of stress and stress hormones on the brain and behavior, as well as the identification of mechanisms underlying depression, which may lead to the discovery of new treatments. He has published more than 150 peer-reviewed articles and co-edited the American Psychiatric Press Inc.'s textbook,
Psychoneuroendocrinology: The Scientific Basis of Clinical Practice
. In recognition of his work, Wolkowitz has received several awards, including the Curt P. Richter Prize of the International Society of Psychoneuroendocrinology in 1992.
His research addresses the role of stress in psychiatric illness and the development of novel therapeutics, particularly the effects of exogenous corticosteroid hormones on the brain, including investigation of the "steroid dementia syndrome" and the role of endogenous steroid hormone dysregulation in depression. His research group was among the first to investigate anti-glucocorticoid treatments and dehydroepiandrosterone (DHEA) supplementation as hormonally-based antidepressant treatments. Wolkowitz and his colleagues have developed a detailed model of mechanistic pathways leading from stress to psychiatric illness, representing effects of steroid and neurosteroid hormones, oxidative stress, neurotrophic factors, inflammatory responses, changes in telomeres and telomerase and genetic polymorphisms. They are now conducting additional studies to test this model, and to explore cumulative neuronal damage in the hippocampus. Additional studies are also planned to refine and continue testing the proposed model, to develop prototypic new medications, and to explore mechanisms by which stress and depression may cause physical illness and accelerate the aging process. Through his extensive research and clinical practice, Wolkowitz has developed a broad knowledge of the underlying neuroendocrinological basis of psychopathology, and of the mechanisms of stress and depression in particular, and he brings key perspective to the tasks of identifying vulnerabilities, as well as defining and modeling strategies for early intervention to prevent or treat stress-related sequelae.  
About the UCSF Depression Center
Located in the Langley Porter Psychiatric Institute, the UCSF Depression Center offers state-of-the-art treatment for depression, providing the best care for patients in a center that holds the highest standards in research, education, and clinical treatment. As a founding member of the National Network of Depression Centers, they promote the advancement of depression treatment and research at a global level so that individuals with mood disorder can benefit.
About UCSF Psychiatry
The UCSF Department of Psychiatry and the Langley Porter Psychiatric Institute are among the nation's foremost resources in the fields of child, adolescent, adult and geriatric mental health. Together they constitute one of the largest departments in the UCSF School of Medicine, with a mission focused on research (basic, translational, clinical), teaching, patient care and public service. UCSF Psychiatry has an organizational structure that crosses all major UCSF sites - Parnassus, Mission Bay, Laurel Heights, Mt. Zion, San Francisco General Hospital and Trauma Center, the San Francisco VA Medical Center and UCSF Fresno.
About UCSF
UC San Francisco (UCSF) is a leading university dedicated to promoting health worldwide through advanced biomedical research, graduate-level education in the life sciences and health professions, and excellence in patient care. It includes top-ranked graduate schools of dentistry, medicine, nursing and pharmacy, a graduate division with nationally renowned programs in basic, biomedical, translational and population sciences, as well as a preeminent biomedical research enterprise and two top-ranked hospitals, UCSF Medical Center and UCSF Benioff Children's Hospital San Francisco.