Neuroscience researchers and Department of Psychiatry and Behavioral Sciences faculty members Helen Willsey, PhD, and Edward Chang, MD, were among the 29 UC San Francisco faculty members named to the second cohort of Chan Zuckerberg Biohub Investigators earlier today.
The CZ Biohub Investigator Program, open to faculty members at UCSF, Stanford University, and UC Berkeley, awards $1 million in unrestricted funds over five years to each investigator, with the goal of building engaged, collaborative communities of Bay Area scientists to undertake creative and innovative research that will help solve the biggest challenges in biomedicine. The start date for the new investigator awards is March 1, 2022.
Forging new frontiers in neuroscience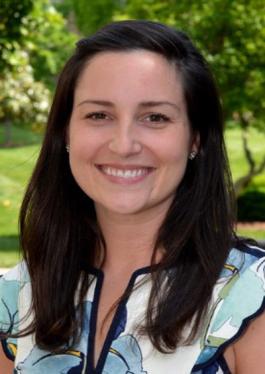 Willsey, an assistant adjunct professor in the Department of Psychiatry and Behavioral Sciences, is interested in understanding how genes associated with psychiatric disorders function during neurodevelopment. To identify the common molecular underpinnings of these genes, she leverages CRISPR/Cas9 genome editing with the western clawed frog (Xenopus tropicalis), a species prized by biologists for its quick maturation, large brood sizes, and the unique insights it offers into development thanks to its genetic similarities with humans. The method has resulted in the identification of a large number of high confidence, large effect risk genes for psychiatric disorders such as autism spectrum disorder, tourette disorder, and obsessive compulsive disorder.
She holds PhD in genetics from Yale University and continued her research as a postdoctoral scholar in the labs of UC Berkeley's Richard Harland, PhD, and Matthew State, MD, PhD, at UCSF. In 2020, she was recognized with the department's Research Trainee Award, as well as a School of Medicine Dean's Award for Excellence in Mentoring. Willsey also received the John Gurdon Outstanding Speaker Award at the 18th International Xenopus Conference in 2021.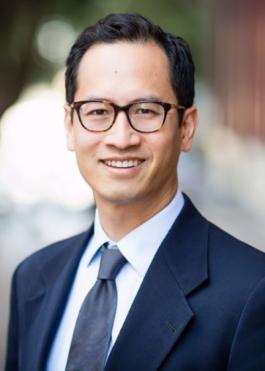 Chang, a professor in the Department of Psychiatry and Behavioral Sciences, is also a professor and chair of the UCSF Department of Neurological Surgery. His research focuses on the brain mechanisms for speech, movement and human emotion. He co-directs the Center for Neural Engineering and Prostheses, a collaborative enterprise of UCSF and UC Berkeley. He has played a key role in UCSF's exploration of the relationship between the brain and mood disorders, as well as the recent development of a method to deliver personalized brain stimulation to provide relief from symptoms of severe treatment-resistant depression.
He earned his medical degree at UCSF, where he also completed a residency in neurosurgery. Chang was honored with the Blavatnik National Laureate for Life Sciences in 2015 in recognition of his contributions to deciphering the neural code of speech. Chang is the inaugural Bowes Biomedical Investigator at UCSF and an HHMI Faculty Scholar, and was inducted to the National Academy of Medicine in 2020.
Building a cross-disciplinary, inspiring scientific community and supporting visionary, early-stage research
This year's 86 awardees were chosen from nearly 700 applicants through a competitive process judged by nationally recognized external reviewers and a blue-ribbon selection advisory committee. They represent a diverse range of disciplines, including basic biological sciences, clinical biomedical sciences, physics, chemistry, engineering, computer and data sciences, statistics, and public health.
Investigators attend regular CZ Biohub investigator meetings, which are the backbone of the community and a primary engine of the unique collaborations made possible by CZ Biohub. To accelerate scientific discovery, investigators must upload all manuscripts on which they are a corresponding author to open-access preprint servers upon submission to a peer-reviewed journal.
While some of the awardees are members of the first cohort of CZ Biohub investigators, most are brand-new to the investigator program. Given that a fundamental goal of the program is to build and sustain a community for fostering collaboration and inspiring visionary, innovative ideas, all former Investigators and current investigators, whose awards are ending soon, will remain integral members of the CZ Biohub community as alumni.
"These new investigators will pursue the ideas that excite them most and address scientific questions they consider fundamental," said Joe DeRisi, PhD, president of CZ Biohub.
Former CZ Biohub Co-President Steve Quake, DPhil, now leading a new nationwide CZ Biohub Network initiative, added, "We are particularly grateful to our diverse group of expert external reviewers and our advisory panel, who helped identify proposals that are bold, innovative, and unlikely to be supported by traditional sources of research funding."
This new cohort brings CZ Biohub's commitment of new funding to UCSF, Stanford University, and UC Berkeley over the next five years to more than $100 million, including $21 million previously committed to help CZ Biohub's partner universities recruit new faculty with a focus on increasing faculty diversity. This new funding essentially doubles down on CZ Biohub's previous support of 107 faculty members at its three partner universities who have received $96 million in prior funding and future funding commitments as Biohub investigators.
"This forward-thinking partnership brings together some of the most brilliant minds from UCSF, UC Berkeley, and Stanford to expand our collective understanding of disease across the globe. Through this initiative, the Chan Zuckerberg Biohub is expanding what is possible in bioscience and health research through innovative philanthropy. I am eager to see what advances this group of scholars will make through their collaborations," said UCSF Chancellor Sam Hawgood, MBBS.
The announcement makes Willsey and Chang the second and third department members, respectively, to be named CZ Biohub investigators. Fellow neuroscience researcher and assistant professor Lisa Gunaydin, PhD, was named to the first cohort of CZ Biohub Investigators in 2017.
---
About UCSF Psychiatry and Behavioral Sciences
The UCSF Department of Psychiatry and Behavioral Sciences and the Langley Porter Psychiatric Institute are among the nation's foremost resources in the fields of child, adolescent, adult, and geriatric mental health. Together they constitute one of the largest departments in the UCSF School of Medicine and the UCSF Weill Institute for Neurosciences, with a mission focused on research (basic, translational, clinical), teaching, patient care, and public service.
UCSF Psychiatry and Behavioral Sciences conducts its clinical, educational, and research efforts at a variety of locations in Northern California, including Langley Porter Psychiatric Hospital; UCSF Medical Centers at Parnassus Heights, Mission Bay, and Mount Zion; UCSF Benioff Children's Hospitals in San Francisco and Oakland; Zuckerberg San Francisco General Hospital and Trauma Center; the San Francisco VA Health Care System; UCSF Fresno; and numerous community-based sites around the San Francisco Bay Area.
About the UCSF Weill Institute for Neurosciences
The UCSF Weill Institute for Neurosciences, established by the extraordinary generosity of Joan and Sanford I. "Sandy" Weill, brings together world-class researchers with top-ranked physicians to solve some of the most complex challenges in the human brain.
The UCSF Weill Institute leverages UCSF's unrivaled bench-to-bedside excellence in the neurosciences. It unites three UCSF departments—Psychiatry and Behavioral Sciences, Neurology, and Neurological Surgery—that are highly esteemed for both patient care and research, as well as the Neuroscience Graduate Program, a cross-disciplinary alliance of nearly 100 UCSF faculty members from 15 basic-science departments, as well as the UCSF Institute for Neurodegenerative Diseases, a multidisciplinary research center focused on finding effective treatments for Alzheimer's disease, frontotemporal dementia, Parkinson's disease, and other neurodegenerative disorders.
About UCSF
The University of California, San Francisco (UCSF) is exclusively focused on the health sciences and is dedicated to promoting health worldwide through advanced biomedical research, graduate-level education in the life sciences and health professions, and excellence in patient care. UCSF Health, which serves as UCSF's primary academic medical center, includes top-ranked specialty hospitals and other clinical programs, and has affiliations throughout the Bay Area.