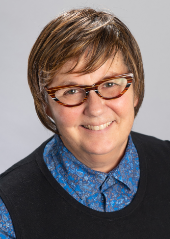 1930 Market Street
San Francisco, CA 94102
Phone: (415) 476-3902
Fax: (415) 476-3655
Website: alliancehealthproject.ucsf.edu
Executive Director: Lori Thoemmes, LMFT
Division Administrator: Holly Wong, MBA, MFA
Division Medical Director: George Harrison, MD
---
The Alliance Health Project (AHP) is a division of the Department of Psychiatry at Zuckerberg San Francisco General Hospital and Trauma Center whose mission is to support the mental health and wellness of the lesbian, gay, bisexual, transgender, and queer (LGBTQ), and HIV-affected communities in constructing healthy and meaningful lives.
There are a number of programs located at the AHP Services Center at 1930 Market Street and throughout the community. AHP programs and services include behavioral health services, HIV counseling and testing services, publications and training, and research.
Behavioral health services
Individual and couples psychotherapy—pioneering a brief psychotherapy approach—psychiatric care management
Ongoing and time-limited therapy groups for people living with HIV and LGBTQ-identified persons living with serious mental illness
Peer-facilitated support groups for people with HIV
Individual and group counseling to HIV-positive people interested in returning to work, school, or other gainful activity
Clinical training program for graduate students in psychology and social work who receive comprehensive clinical training in a community mental health clinic setting
A range of substance use counseling services—including individual substance use counseling, case management, and support group services—for LGBTQ individuals and people living with HIV or struggling to avoid infection
Counseling and case management to address the impact of substance use on HIV risk among African American and Latino men who have sex with men
Case management and support group services for patients at Zuckerberg San Francisco General 's outpatient AIDS clinic, Ward 86. Undertakes substance use assessment and referrals. Mental Health Crisis Services staff work with clients presenting with acute psychiatric symptoms. Staff can facilitate psychiatric hospitalizations when clinically indicated. Staff have capacity to do outcalls (at homes, agencies, and hospitals) for HIV-positive clients in the community. Triage Service staff perform initial assessment of service needs of all AHP clients with LGBTQ- or HIV-related concerns, and work with clients on an initial treatment plan to ensure their access to mental health services within and outside of AHP.
Psychiatric staff provide psychiatric medication evaluation and monitoring for AHP clients from both the LGBTQ and HIV communities.
Psychiatrists provide consultation to other service providers in the community.
For clients with HIV-related dementia or symptoms mimicking dementia, psychiatric nurses provide assessment and care coordination, as well as consultation to a client's care team.
Neuropsychological testing to HIV-positive clients whose condition warrants assessment for cognitive changes.
 
HIV counseling and testing services
HIV testing phone line: (415) 502-TEST
AHP provides confidential HIV counseling, testing, and linkage services in the city of San Francisco, including mobile testing at various community events and agencies.
Services include:
An HIV testing phone line as an entry point for HIV and sexually transmitted disease (STD) screening services citywide, serving more than 5,000 callers annually
Short-term counseling to HIV-negative people at high risk of infection, including "PrEP Navigation Services" to help them access pre-exposure prophylaxis medication
Short-term follow-up services to clients who test HIV-positive to ensure they successfully access appropriate medical and psychosocial care
HIV RNA viral testing, oral and rectal chlamydia screening, and gonorrhea screening and treatment services to clients for whom these additional tests may be appropriate
 
AHP, which has detected a significant number of asymptomatic cases of these diseases, was the first program in California to combine HIV and STD screening and treatment services.
Publications and training
AHP transforms the experience of their pioneering front-line clinical services into resources for HIV and LGBTQ mental health, medical, and counseling providers nationwide with dozens of one- to four-day face-to-face and online trainings and workshops each year. In collaboration with the California Department of Public Health's Office of AIDS,  the Centers for Disease Control and Prevention (CDC), and the San Francisco Department of Public Health, AHP has established a host of HIV-related training programs, including test counseling certification, prevention for people with HIV, and HIV and substance use counseling trainings. AHP has been designated as California's primary HIV counseling and testing curriculum developer and trainer by the state Office of AIDS.
AHP publishes a national newsletter for HIV test counselors, HIV Counselor PERSPECTIVES, and has published several groundbreaking books, including Face to Face: A Guide to AIDS Counseling, The AHP Monograph Series, and The UCSF AIDS Health Project Guide to Counseling, and newsletters, most prominently FOCUS: A Guide to AIDS Research and Counseling. AHP's publications and training arm also produces publications for other AHP programs.
Research
AHP's Personalized Cognitive Counseling is recognized by the CDC as an "evidence-based intervention," effective at reducing unprotected anal intercourse among gay and bisexual men at highest risk for acquiring HIV. The intervention, which was developed and tested at AHP, is one of the CDC's three best-evidence prevention interventions and is currently ranks as highest in demand among CDC-funded HIV prevention agencies.
The program:
Conducts practical, service-oriented research to generate more effective and efficient HIV prevention, service, care, and insights into LGBTQ mental health and wellness;
Designs and implements the agency's research projects, as well as monitors and analyzes program evaluation and other data generated from AHP programs.