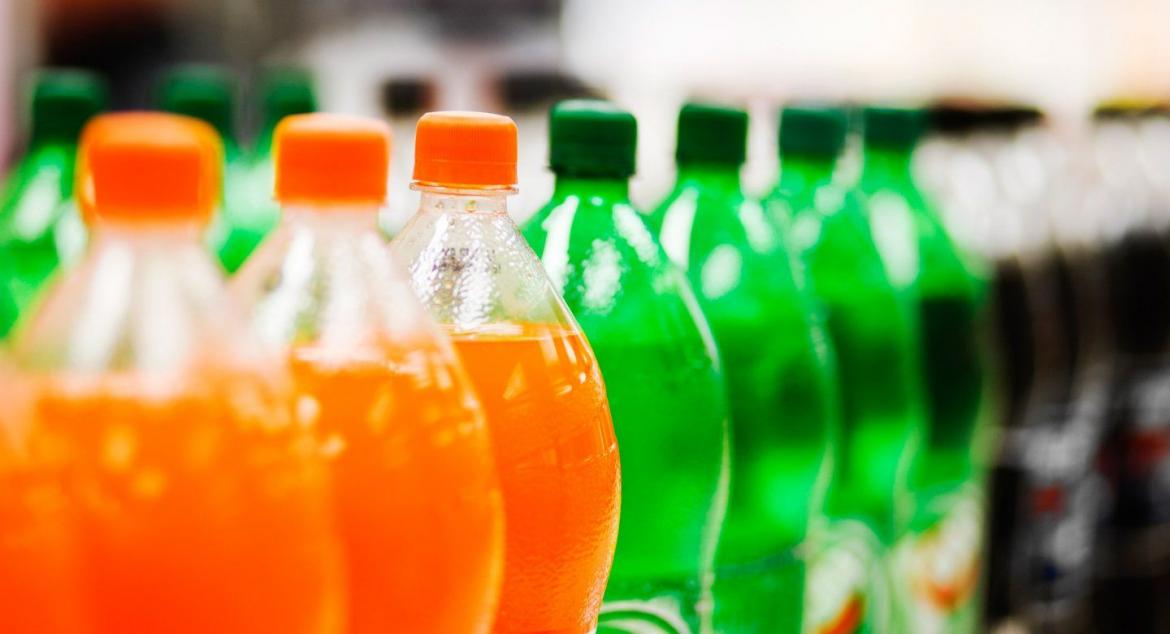 A workplace ban on the sale of sugar-sweetened beverages led to a 48.5 percent average reduction in their consumption and significantly less belly fat among 202 participants in a study by researchers at UC San Francisco.
By the end of the 10-month study, the participants who had reduced their intake of sugary beverages, like sodas, sports drinks and sweetened teas, also tended to show an improvement in insulin resistance and lowered total cholesterol.
"This shows us that simply ending sales of sugary drinks in the workplace can have a meaningful effect on improving health in less than one year," said lead author Elissa Epel, PhD, professor of psychiatry and director of the UCSF Aging, Metabolism, and Emotions Center. "There is a well-known pathway from soda to disease. High sugar intake leads to abdominal fat and insulin resistance, which are known risk factors for diabetes, heart disease, cancer and even dementia. Recent studies have also linked sugar intake to early mortality."
The study, published in the Oct. 28 issue of JAMA Internal Medicine, had begun in the period before UCSF ended the sale of sugar-sweetened beverages across all of its campus sites and medical facilities in 2015. The participants, who were all UCSF employees, were assessed again 10 months after the sales ban had begun.
"This was not a ban on the consumption of sugared beverages," emphasized senior author Laura Schmidt, PhD, MSW, MPH, UCSF professor in the Philip R. Lee Institute for Health Policy Studies. "People could still bring them from home or buy them off-campus. This study demonstrates the value in rigging workplace environments to support people's health rather than the opposite. UCSF simply took sugary drinks out of workplace vending machines, break rooms and cafeterias, and wound up improving employees' health."
The study included employees who had described themselves before the sales ban as frequent consumers of sugar-sweetened drinks, as defined by drinking more than 12 ounces per day. At the start of the study, participants drank an average of 35 ounces of sugared drinks per day. By the end, their average consumption was down to 18 ounces — a 48.5 percent decrease.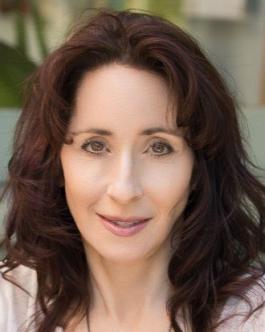 Half of the study participants were randomly selected to receive a brief motivational intervention on sugared-drink consumption, modeled on standard workplace alcohol-use interventions. Among that group, consumption went down by an average of 25.4 ounces, to 9.6 ounces a day.
People in the study lost an average of 2.1 centimeters from their waistlines — just under one inch. Almost 70 percent of participants had a decrease in waist size and the majority of this group also lost weight. Those who reduced their sugary-drink intake tended to show a decrease in insulin resistance, as well, although this was not true of all participants.
"This is a group of people who were at high risk for early onset of metabolic diseases and probably cancers as well," said Epel. "They were drinking at least one sugared beverage a day. The participants who were overweight or obese already had very high levels of insulin resistance, in the pre-diabetic range, and the lean participants were also insulin resistant. Regardless of whether they were overweight or lean, most of the participants in the study tended to lose belly fat when they were offered a healthier beverage selection at work."
Schmidt noted that attempts by governments to control or tax the sale of sugary drinks usually face political opposition, while eliminating private-sector sales is relatively easy. "Instead of sugary sodas, workplaces can offer their employees flavored waters, sparkling water, and unsweetened coffees and teas. They can also encourage people to drink water by installing attractive filtered-water dispensing stations, such as we increasingly see in airports and other public facilities.
"This is one potential workplace solution to the growing epidemic of obesity-related disease in America that is easy to pull off," said Schmidt.
Epel said an important limitation of the study was that there was no control group from a comparable institution that did not have a ban on sugared beverage sales. However, she said, "The natural trend over a year is to gain a small amount of weight and abdominal fat. Thus, it is encouraging we saw no average weight gain and a reduction in waist size. Nevertheless, it is critical to have a control group for changes in culture. Our research group is currently examining the effects of a sales ban in a large controlled multi-site trial of hospitals in collaboration with Sutter Health."
Co-Authors: Alison Hartman; Laurie Jacobs, PhD; Michael A. Cohn, PhD; Leeane Jensen, MPH; Laura Ishkanian, MPH; Janet Wojcicki, PhD, MPH; Ashley E. Mason, PhD; Robert H. Lustig, MD, MSL; all of UCSF; Cindy Leung, ScD, MPH, of the University of Michigan; and Kimber L. Stanhope, PhD, MS, RD, of UC Davis.
Funding: University of California Office of the President, UCSF Office of the Executive Vice Chancellor/Provost, UCSF School of Medicine Dean's office and UCSF Health, the Brin-Wojcicki Foundation, Robert Wood Johnson Foundation, and the Laura and John Arnold Foundation.
Disclosures: The authors report no conflicts of interest.
Read the journal article
Further coverage
---
About UCSF Psychiatry
The UCSF Department of Psychiatry, UCSF Langley Porter Psychiatric Hospital and Clinics, and the Langley Porter Psychiatric Institute are among the nation's foremost resources in the fields of child, adolescent, adult, and geriatric mental health. Together they constitute one of the largest departments in the UCSF School of Medicine and the UCSF Weill Institute for Neurosciences, with a mission focused on research (basic, translational, clinical), teaching, patient care, and public service.
UCSF Psychiatry conducts its clinical, educational and research efforts at a variety of locations in Northern California, including UCSF campuses at Parnassus Heights, Mission Bay and Laurel Heights, UCSF Medical Center, UCSF Benioff Children's Hospitals, Zuckerberg San Francisco General Hospital and Trauma Center, the San Francisco VA Health Care System, and UCSF Fresno.
About the UCSF Weill Institute for Neurosciences
The UCSF Weill Institute for Neurosciences, established by the extraordinary generosity of Joan and Sanford I. "Sandy" Weill, brings together world-class researchers with top-ranked physicians to solve some of the most complex challenges in the human brain.
The UCSF Weill Institute leverages UCSF's unrivaled bench-to-bedside excellence in the neurosciences. It unites three UCSF departments—Neurology, Psychiatry, and Neurological Surgery—that are highly esteemed for both patient care and research, as well as the Neuroscience Graduate Program, a cross-disciplinary alliance of nearly 100 UCSF faculty members from 15 basic-science departments, as well as the UCSF Institute for Neurodegenerative Diseases, a multidisciplinary research center focused on finding effective treatments for Alzheimer's disease, frontotemporal dementia, Parkinson's disease, and other neurodegenerative disorders.
About UCSF
UC San Francisco (UCSF) is a leading university dedicated to promoting health worldwide through advanced biomedical research, graduate-level education in the life sciences and health professions, and excellence in patient care. It includes top-ranked graduate schools of dentistry, medicine, nursing and pharmacy; a graduate division with nationally renowned programs in basic, biomedical, translational and population sciences; and a preeminent biomedical research enterprise.
It also includes UCSF Health, which comprises three top-ranked hospitals – UCSF Medical Center and UCSF Benioff Children's Hospitals in San Francisco and Oakland – as well as Langley Porter Psychiatric Hospital and Clinics, UCSF Benioff Children's Physicians, and the UCSF Faculty Practice. UCSF Health has affiliations with hospitals and health organizations throughout the Bay Area. UCSF faculty also provide all physician care at the public Zuckerberg San Francisco General Hospital and Trauma Center, and the San Francisco VA Medical Center. The UCSF Fresno Medical Education Program is a major branch of the University of California, San Francisco's School of Medicine.